(Last Updated On: April 9, 2021)
A simple certified language solution can do wonders for you. You can apply for immigration to the United States if you have the right translation of your documents. You can also apply for admission to a foreign university once you get your degrees and official transcripts translated. But it isn't easy to find the right linguistic expert regardless of where you are in the world. Unless people are willing to look for the right translation agency, they won't be able to get the best quality language services. For instance, if you require certified translation Nottingham, you can't just hire someone randomly. You will have to look at the reviews left by every company's previous customers to learn about the kind of work they are offering. Since the right translation is so important, you should not settle for an unqualified service provider.
Why Are Language Services Important?
Our world is very diverse, and the differences between people can sometimes keep them from communicating with each other. Language is one of the barriers that we have to face when we meet people of another country or ethnic group. The language barrier can not only keep people from communicating with each other but also make it impossible for countries to progress. This is why the world needs translation services. With the help of translators, people can connect with each other regardless of their language differences.
The corporate world also relies on accurate translations. If a product is made in America and has to be sent to the Arab World, then it should have labels in Arabic. Without the Arabic labels, consumers will not be able to read the user instructions or ingredients. But translating the labels is only beneficial if it is done by a professional. If the translations are incorrect, they will confuse the consumers instead of helping them.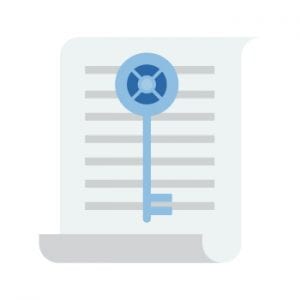 What is a Certified Language Solution?
The most popular type of translation is the one that is certified. It comes with a signed statement of the translator as proof of its accuracy. The statement is also known as the certificate of accuracy. Such a translation can only be handled by the most qualified professionals in the language industry. You can't turn to a bilingual friend when you need a certified language solution.
Universities require students to submit their degrees with their admission applications. But if the degree is in a foreign language, then it must be translated and certified for it to be accepted by a university. Businesses and courts also require certified language solutions from time to time. But they have to hire qualified translators for such projects.
How to Get a Certified Translation in Nottingham?
If you require a certified linguistic solution, you will have to find a Nottingham translation company that has experienced translators on its team. Such a company will be able to deliver quality translations whenever you need them. However, you don't really have to hire an agency within the city. We are living in the internet age where you can easily connect with people. If an overseas UK translation company has more experience in handling official projects, then you should go ahead and hire them. But whether you hire a local agency or an international one, you must make sure that they will be able to provide you with the best quality results.
Here's how you can get your official documents translated and certified in Nottingham:
Find a Good Agency:
Begin the process by looking up agencies in your city. You can read Google reviews and compare their ratings to figure out which one of them is popular among their customers. Also, you can visit the websites of different companies and see what kind of translations they are offering. And you should compare their rates and turnaround times as well. Once you have compared all the features and found the perfect agency, you can move on to the next step.
Get a Quote:
Go to the website of the agency you have chosen and click the "free quote" button. Once the page loads, it will ask you to upload your document and choose the source and target language. You will also be asked whether you need your translation to be certified or not. You can tick this box and then choose the delivery option. If you want to get the translation emailed to you, then that won't cost you anything. But if you want to get it sent to you via post, you will be charged extra. Once you have entered all the information and ticked all the boxes, you can hit enter to get the quote.
Place Your Order:
If you are satisfied with the pricing, you can go ahead and place your order. If you have any special instructions for the agency or you require the translation urgently, you can get in touch with them through the live chat option. You can let them know how soon you require the translation, and they will make sure you get it within that time frame. If you chose the right agency, you wouldn't be charged extra for the urgent service. You will only have to pay for the translation itself and not the urgent assistance.
Review the Translation:
Once the translation is complete, it will be sent to you. You must check it for spelling errors. Once you have checked the file, you can send it back to the agency. The translator will draft their statement at this time to complete the certification process. Once the statement is written, the file will be sent back to you. After that, you can use it to apply for university admission or for immigration.
What is the Cost of a Certified Solution in Nottingham?
You can choose the agency according to their pricing. And you can get the best prices from a foreign agency while sitting in Nottingham if you turn to the internet for help. Then you don't have to get certified language solutions in your city if every agency there is overcharging its clients. You should not have to pay more than $0.10 per word to get your file translated and certified. If you can't find this rate within your city, you can turn to the internet and find international agencies that offer such prices and hire them for your translation projects.
If you have an official paper with less than 200 words, you can get it translated and certified for only $20. However, you will have to find the right agency that can provide certified translations, Nottingham, to get this rate. There are companies out there that offer the same service for as high as $80. But if you know that there are better options available, you wouldn't fall into their trap.
Do I Need to Hire a Certified Translator?
In the US, a certified translator is someone who has taken and cleared the exam conducted by the American Translators Association. Certified professionals have their own seals given to them by ATA. The seals have their language combination written on them. Although certified experts are highly qualified, you don't necessarily have to hire one when you need a certified language solution. Any experienced and qualified translator can provide you with a certified solution. As long as they have the right qualification, they will be able to help you out. The best course of action is to hire an agency that has specialists on its team. Then they can provide you with whichever type of translation you require.