(Last Updated On: July 27, 2020)
If you are facing a common problem, then you can try to solve it by following the example of others. But if you are facing an issue that no one has faced before then, you will have trouble finding its solution. Although there are still a few things that the internet and our computers can't help us with, they have come a long way. Even when you can't find the solution to something, you can look it up on the internet and find a couple of useful answers. There are a lot of tools and software available at our disposal for accomplishing different tasks. Whether you are drawing a portrait or trying to edit a video, you will be able to find the right tools for that on the internet.
In the country of Switzerland, the most spoken vernacular is Swiss German. But interestingly, it has a lot of dialects. You will hear a different dialect in every part of Switzerland. Due to this reason, it is not easy for outsiders to learn the vernacular. They can learn other tongues spoken in the country to get by. Since Swiss German is different everywhere, learning it would require a lot of time.
Since it is the native language of the majority, it is given a lot of importance in the country. Businesses expanding into Switzerland also have to value the vernacular to build a connection with their target audience. Without valuing the vernacular of a people, it is impossible to communicate with them.
Since it is also one of the official languages of the country, anyone that wishes to immigrate to Switzerland will have to get their documents translated into Swiss German. But due to the uniqueness of the vernacular, there aren't a lot of people that can provide you with linguistic assistance for Swiss German. Anyone that requires the translation will have to search for the right experts.
It is worth remembering that one native expert cannot assist you with all the varieties of the vernacular that are spoken in Switzerland. To get accurate results, you will have to find a native expert from the right region of the country.
What Tools Do You Use for an English to Swiss German Translation?
Every translator has to do a very difficult job, but thanks to computers and the internet, they don't have to do everything by themselves. There are a lot of tools that make the jobs of linguistic experts easier. But since Swiss German is a unique vernacular, there aren't a lot of dictionaries available online to assist linguistic experts. However, that doesn't mean that there are no solutions at all. Here are some tools that can be used by experts for translation of English to Swiss German: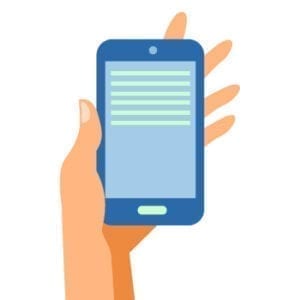 The best tool that any linguistic expert can have access to is the option to get translation memory. With the help of this feature, they don't have to translate a phrase every time they come across it. They can use their previous solutions instead of working on a phrase each time. This saves a lot of time for the linguistic expert, and they can start working on other projects quickly. As a result, the tool also makes it easier for the experts to make more money.
This tool acts like every other search engine, but it does not show you results from the internet. There is a huge database of linguistic words and phrases. When a translator searches on a language search engine, they get results from that database. Like the memory tool, this also makes it easier for the translator to finish their tasks quickly. Linguee is one of the most popular language dictionaries that help linguistic experts in the completion of their projects. Many translators also use Google Translate to get word meanings and find solutions for phrases.
Terminology Management Software:
Consistency is important in every piece of writing, which is why translators have to take care of it too. They have to make sure that their work does not look random, and there is a harmony to the text. One way to ensure that is by checking whether you have used similar terms throughout the document. If the linguistic expert used a difficult word in one place and a simple one in another, then their document will not look good. Terminology management software makes it possible for linguistic experts to maintain consistency in their work.
The tools that linguistic experts use to make their jobs easier are all related to CAT or computer-assisted translation. There will never come a time when technological devices can carry out translations. A lot of apps and software try to provide linguistic assistance to people, but they are never 100% accurate. But despite that, there are ways in which technology can help during translations.
This is how the CAT makes it simpler for linguistic experts to handle a complicated job. It not only saves the time of the translators but also that of their clients. Since every field nowadays relies on computers to make things easier for its professionals, the language industry should not be any different. Although the profession cannot rely on technology completely, it can benefit from computers in some way. CAT tools are used by linguistic experts all over the world because of their usefulness. They are the ones who make the field easier for professionals.