(Last Updated On: January 3, 2021)
Everyone has hobbies and interests. Even if there is no monetary benefit of spending time on these hobbies, they give people satisfaction. And it is good for the mental health that we engage in activities without having to worry about the consequences. But nowadays, adopting a new hobby is not easy. Everyone is living a busy life, and no one has a lot of free time. The little time people get, they want to spend doing something that will be beneficial for them. If people learn a new skill, they might be able to get a better job and earn more money. Learning languages is the same nowadays.
Are All Languages Beneficial?
A lot of people want to learn Latin despite the fact that it does not have any native speakers anymore. The language is only alive in written texts and dictionaries. Those who have learned it don't come across other Latin speakers often. This proves that not all languages are going to be beneficial for you. You could get psychological satisfaction by studying Latin, but it won't be helping you with the promotion at your office.
Then there are those vernaculars that have over 50 million speakers. Learning them can open new doors of opportunity for people. Companies love bilingual and multilingual employees. So, once you learn a new tongue, you can expect to get a promotion or at least get more attention from your superiors. But deciding which language to learn isn't going to be easy because a lot of them have more than 50 million speakers. It all comes down to the reason that motivated you to study a vernacular. If you only wish to become a better asset to your employer, then you should try to learn the language that would be most beneficial to them.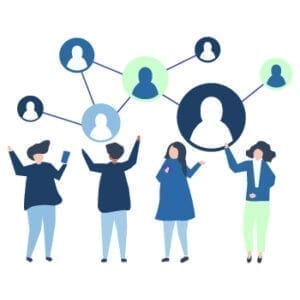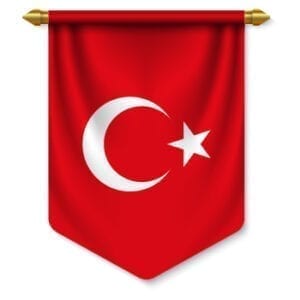 Turkey's Financial Success:
The importance of Turkey in the global community has been on the rise for decades. It is an economically stable country with an interesting history. Due to its historical buildings and beautiful beaches, it is one of the most popular tourist destinations in the world. It connects Asia to Europe, which is another reason behind its importance in the global community. As more and more businesses are turning towards Turkey, they are only increasing the value of the country. In turn, the importance of Turkey's official language has also increased. Although tourists don't have to learn Turkish, knowing it would be helpful if they plan on visiting the country often.
The Importance of Turkish Language to the Global Community:
With over 75 million native speakers, Turkish language is among the 15 most spoken languages in the world. Although the reason most people learn it is because of Turkey, it is also spoken in various other countries. It has a small number of speakers in more than ten other countries. More and more people are beginning to see the value the language holds. The fact that Turkey could become a member of the European Union in the future means that the language can be more valuable.
Benefits of Learning Turkish:
There are various benefits of studying a language. Even if it is not popular in the world, it can be good for your brain. Learning something new can be very beneficial for the human mind. If someone wishes to study Turkish, then they should be aware of how it can be helpful for them. Here are the main benefits of studying the vernacular:
Increased Career Opportunities:
The job market will continue to become more and more competitive. The more skills you have, the easier it will be to get a job. In today's world, where every business is going global, knowing more than one language is an essential skill. If you learn a new vernacular, it will open new doors of opportunities for you. You can also get a job in one of the countries where Turkish is spoken.
Closer to History:
If you are a student of history, learning Turkish will help you a lot. There are historical archives in Turkey that contain tons of information. You will be able to learn about ancient civilizations. You will also feel closer to the thinkers of the past. Whether you wish to learn Islamic history or Roman history, you will be able to find all the information in the archives. Being able to understand the documents directly instead of reading the translation is going to be very beneficial for you.
Turkish Literature:
Not only can you find historical information in Turkish, but you will also be able to enjoy brilliantly written literature in the language. Although a few famous books get translated into English, not every good book makes it to western societies. But if you knew the language, you won't have to wait for a translated book as you will be able to read the original text.
Every time a person decides to study a new subject, they decide to take themselves on an adventure. People of the planet speak more than 7000 languages, which is why everyone should be able to speak at least two vernaculars. And if studying a second tongue can help you in your workplace too, then that will be an added bonus. You can expand your mind and improve your position in the workplace at the same time. Not a lot of people are learning Turkish at the moment, which is why it will give you an advantage over others.