(Last Updated On: July 31, 2020)
Online Dictionaries, English to Swedish, Top 10
There are books that are read and loved by millions of people in the world. Some have religious value while others have emotional value. There are works of fantasy world and there are works that retell history in the most beautiful way. Some books became a worldwide movement of sorts when they got turned into movies and influenced a whole generation of kids. The importance of written word and how it can change people should never be underestimated. Even though we have a lot of different ways of entertainment in today's world, books will never lose their importance. There will always be readers and there will always be writers changing the lives of their readers.
All of us have many names in our list of favorite books but there is one that helps all of us but never makes it to our favorites' list. This book is something we turn to again and again. Whether we are in school or in professional life, it will never stop being important to us. It is equally useful for science majors and authors and painters. But a fun fact about it is that almost none of us have read it from start to end.
This highly useful book, if you haven't guessed it by now, is a dictionary. If you think that dictionaries lose their value in people's lives when they have gotten their degrees then you can't be more wrong. Even someone with a PhD can come across a term they don't know the meaning of. Another reason why dictionaries are so important is that all the different fields of study have their separate dictionaries. That means a doctor can easily look up medical terms and their meanings in a book that is specifically designed for them. All of us have at least one dictionary in our house, whether it is a general one or a specific one. But in the modern world, everyone prefers to do things on their phone. From paying our bills to calling our friends, we do everything on the devices that we keep in our pockets.
Being able to do almost everything on our phones means we look up words on them too every time we need to know the meaning of one. Even if we are using our laptops, we prefer online dictionaries due to their search option where we can locate the meaning of a word in seconds. It will take you much longer than that to find the meaning in a physical dictionary.
English to Swedish:
There is a close relation between English and Swedish due to both being Germanic languages. It is easy for the speakers of both languages to learn the other one. But despite their similarities, they still have a lot of differences. If you are learning Swedish or you work as a translator, you will need a dictionary to help you with your task.

Top 10 English to Swedish Online Dictionaries:
Here are the top ten online dictionaries that you can use to look up English words' meanings in Swedish:
Google Translate:
Every list of online dictionaries should include the name of Google Translate. It is free, offers multiple languages, and also offers voice support. The service may not always be accurate for big sentences but it definitely works with words. And since Swedish is a popular language, the support for it will be better.
Swedish Dictionary at Lexilogos:
If you really want to get to know the Swedish language in detail, Lexilogos is where you should go. Not only the site offers free English to Swedish word meanings but also has a huge database of content in Swedish language from course books to idioms and phrases.
Glosbe:
This is a heaven for translators as it contains meanings of phrases. The website has a lot of language pairings available, not just English to Swedish. You can also get sentence examples for the words you search to better understand the usage of a term.
The People's Dictionary:
This is an English to Swedish dictionary that is run by people and is expanded on regular basis. Corrections can be suggested by anyone once they answer a few questions. This is also available for download so you can use it when you are offline.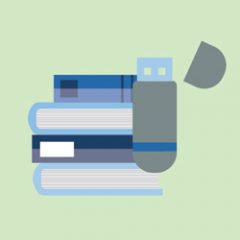 Freedict:
This is another online dictionary that offers multiple pairings along with English to Swedish. This is for people who don't need a lot of information, just a couple of meanings for each word they search.
WordFinder:
For translators that want a hundred percent accurate dictionary, WordFinder is a great option. Although itis not free, you will realize it is worth every penny once you use it. It is used by big corporations, organizations, and universities too.
bab.la:
This is a site that offers a lot of language help and one of its features is the many dictionaries. Anyone who needs to know meaning of simple words can take help from bab.la.
ECTACO:
Another great option for translators, it can also be added to your website. It also offers interpretations in over 20 vernaculars.
dict.cc:
This is another site where people can contribute. There is also a vocabulary trainer option on the website that can help a lot of people who have to write in Swedish frequently.
WorldLingo:
This isn't a dictionary in itself but it has a list of all the best ones. You can find the links to all of them on WorldLingo.