(Last Updated On: April 20, 2023)
The Swedish Alphabet
Like many other languages, the Swedish Language has a distinct alphabet that native Swedish speakers use. The official language of Sweden, Swedish, uses 26 Latin letters, with each letter having a separate pronunciation. For English speakers, the alphabet can be difficult to learn due to the distinct accent of each letter and the combinations of letters making up single sounds. The Swedish Alphabet consists of nine vowels and seventeen consonants in Swedish writing and speaking. Each letter is independent, with no letter combinations representing a single sound. You will pronounce each letter rather than any letter combinations when speaking Swedish. This makes it particularly important for English speakers to pay close attention to how each letter is pronounced.
Regarding pronunciation, English speakers should consider a few key differences between English and Swedish. One difference is the pronunciation of "y," often pronounced differently than the English equivalent. Additionally, some Swedish consonants do not match in English, such as "ö" and "å." These are considered independent letters in the Swedish Alphabet and have a distinct pronunciation that must be memorized for a non-Swedish speaker to pronounce words correctly. Practicing pronouncing each letter of the Swedish Alphabet is one of the essential aspects of mastering the language. With some practice and focus, even an English speaker can become proficient in Swedish Pronunciation and start speaking the language confidently. Read more about the Finnish alphabet.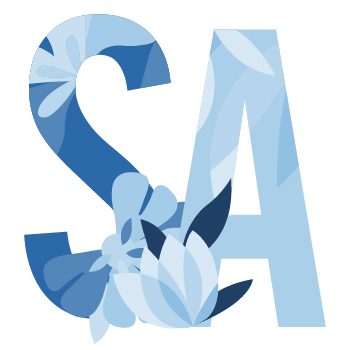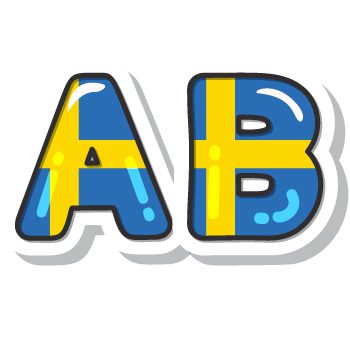 Pronunciation Guidelines
Learning to pronounce the Swedish Alphabet can be intimidating, but you can learn it quickly with a few guidelines. The Swedish Alphabet consists of 29 letters, each with a distinct sound. To help you get started, here are a few things to remember about pronouncing Swedish letters:
– Every Swedish letter has its pronunciation. There is no universal rule to follow when pronouncing the letters, so learning the sound of each letter is essential.
– The accent should always be on the first syllable when pronouncing a Swedish Letter. For example, when saying "Svensk" (Swedish), the accent should be on the "Sv" part.
– Pay attention to the differences in pronunciation between similar-sounding Swedish alphabet letters. For example, the "a" and the "o" both have an "ah" sound, but they are pronounced differently.
– Try not to confuse Swedish sounds with their English counterparts. For example, a common mistake is pronouncing the Swedish "sj" as "sh" in English.
By following these pronunciation guidelines and learning each letter, you can start to master the Swedish Alphabet quickly.
Tips for Remembering the Pronunciations
Learning the Swedish alphabet can be a challenging task, especially for those who are not familiar with its unique pronunciation. To help you out, here are some tips for remembering the pronunciations of each letter.
1. Look for Distinct Letters: It is important to note that not all Swedish letters are pronounced the same. Instead, many of them have distinct pronunciation differences. So, look out for those distinct letters to remember they're correct pronunciation.
2. Break Down the Sound: Breaking down the sound of each letter can also be very helpful in remembering its correct pronunciation. Start by looking at the individual components and their associated sounds, then try to say the whole letter in one breath.
3. Listen and Repeat: Finally, practice makes perfect! Listen to how native Swedish speakers pronounce the alphabet and try to repeat after them. This will help you understand the differences in pronunciation between each letter and give you a better feel for the correct way to say them.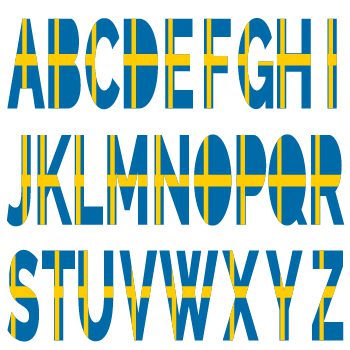 Practice Makes Perfect
When it comes to mastering the Swedish alphabet and its pronunciation, practice is critical. Practicing regularly is the best way to ensure you pronounce each letter correctly. There are several ways to practice the Swedish alphabet, such as using flashcards, downloading audio files with native Swedish speakers, or finding online quizzes that test your knowledge. Many online resources, such as tutorials, videos, and worksheets, can help you improve your pronunciation.
You can also practice writing out words in Swedish and reciting them aloud. You can use a dictionary or a translation tool to find words to practice with. Additionally, you can find apps and websites that will give you feedback on your pronunciation, so you can make sure you're saying each letter correctly.
Finally, one of the best ways to practice and learn Swedish pronunciation is by speaking with native Swedish speakers. Try to find someone who speaks Swedish fluently and have them help you work on your pronunciation. By speaking with a native speaker, you'll be able to get real-time feedback on how you're doing.
Following these tips and practicing regularly, you'll soon pronounce the Swedish alphabet like a pro!