(Last Updated On: April 9, 2021)
Finnish Alphabet
It's all games and fun until you start learning a new language, especially if it's entirely different from your native tongue. For instance, for English speakers getting a hold of the Finnish alphabet is not easy, particularly due to the pronunciation. But before moving on to the alphabet, let's first get to know the language a little.
Finns And Finnish:
The Finnish language is the Lingua Franca of Finland. The native name for Finnish is Suomi. It is one of the most amazing European languages, with words still in use that date back to 4000 years. Belonging to the Finnic group, it is the official language of Finland along with Swedish. Unlike popular belief, the Finnish language and Finns don't share the same roots. Finns belong to the area which is Turkey today whereas Finnish belongs to the Uralic language family, the name it got from the Ural mountains of Russia. The first written Finnish scriptures are almost a thousand years old, and they were found in Russia. Another interesting thing about the scripture is that it is uninterpretable into the modern-day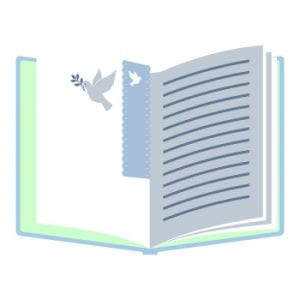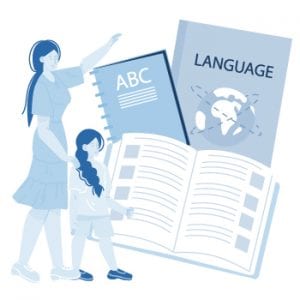 Finnish Literature:
They say that literature is an integral and inseparable part of a language but Finnish literature took a turn with literally just one novel. Aleksis Kivi's Seitsemän Veljestä or Seven Brothers was a book that came out in 1870. Even though it's only a single book, it held a monumental place in history because not only it was a masterpiece and critically acclaimed by experts but it also established the foundation for modern-day Finnish and instilled a sense of pride in the nation which subsequently became the reason of the country's independence in 1917.
Finnish Speakers Across the Globe:
Finland has a population of around 5.5 million with over 5 million native speakers. 90% of the people are Finnish speakers whereas the remainder speaks Swedish as their first language. Even though Swedish is also the official language of Finland, Finnish is a minority language in Sweden. Read more about Finnish vs Swedish language facts.
Finnish and some other mutually intelligible languages are spoken in Russia and Norway. People of Finnish descent residing in different parts of the world also speak Finnish but the total number is still lower than 5 million.
Finnish And the Metal Lovers:
Heavy metal is the point of interest for many Finnish learners. Finland has the greatest number of heavy metal bands in the world. Most of their lyrics are written in Finnish or in English and Finnish combined.
Universal Loanword:
Unlike most languages, Finnish doesn't offer many loanwords to the English language. However, the one single word that is still heard in the modern-day English is Sauna.
Invented in the country of Finland, this word has no other origin than Finland. In Finnish however, it is pronounced as Sow-Nah.
Literal Finnish Words:
Modern languages love more of the composite words. Slang is also used to say words in the shortest way possible.
In Finnish though, some modern words are surprisingly literal. For instance, they call a treadmill a running carpet (juoksumatto), they call a refrigerator an ice cupboard, and the word for computer literally translates into knowledge machine.
Longest Finnish Word:
lentokonesuihkuturbiinimoottoriapumekaanikkoaliupseerioppilas
If you think this is some random mistake in typing, it's not. In fact, it's the longest Finnish word ever invented and it means 'the the airplane jet turbine engine auxiliary mechanic non-commissioned officer student'
Still, confused? Well, in Finnish, compound nouns are written in one word rather than two or more words. For example, for the bus driver, they use the word bussikuski.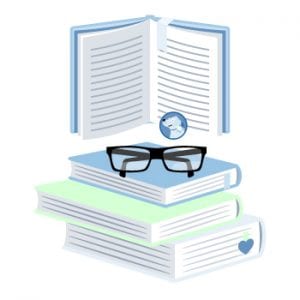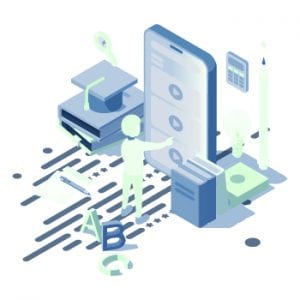 Politeness Is Not the Strongest Suit for Finnish People
If you were brought up in a home where saying please was the first thing you were taught, you were definitely not Finnish.
Finnish has no word for please, when they want something, they ask for it straight away without saying please and it is not considered impolite because they are not very particular about manners.
Thank you is also used only when it is needed. Courtesy words are not used very often in daily conversations.
Finnish Name Day:
If you were born in the country of Finland, you'd have had the opportunity to celebrate your name day along with your birthday.
Yes, it is a tradition in Finland. A medieval tradition according to which each month on the calendar has some dates with Finnish names, whenever it's your name, you'll receive greeting cards, cakes, and gifts. The only prerequisite for this receiving is to have common Swedish and Finnish names. Otherwise, you won't get anything.
Seven Dialects:
Finnish has seven dialects spread across the country. They are divided on the basis of directions. The northern dialects are considered the thickest and the toughest. The Northern dialect is so thick even native Finnish speakers find it difficult to understand.
Similarly, the Southern dialect also known as the Helsinki dialect is considered more sophisticated.
Facts about the Finnish alphabet:
Based on the Latin script, the Finnish language has 29 alphabets, follows as a, b, c, d, e, f, g, h, i, j, k, l, m, n, o, p, q, r, s, t, u, v, w, x, y, z, å, ä ja ö.
The Finnish alphabets are derived from the Swedish Alphabet. The same reason why Swedish names sound very similar to Finnish names.
Yes, you have read that correctly. The Finnish language has three sets of vowels. Not only are there extra vowel letters in comparison with English, but they are also classified into three types.
Front vowels which are (ä, ö, y),
Back vowels which are (a, o, u)
And Neutral vowels which are (e, i)
Front and Back vowels can't exist at the same time in the same word whereas the neutral vowels can be used with any of the two types. The Finnish system of Vowel harmony is unique to the language.
Finnish letters change their sound when they are placed between certain letters. For example, if C appears before a, o, and u, it is read as sound K whereas if it appears before E, I, Y, ä, and ö, it is read as sound S.
In native Finnish words, G is always paired with N and is written as ng [ŋ]. This letter combination can be seen in many Finnish words.
Vowels and Consonants Can Be Short and Long
Yes, unlike English, Finnish vowels and consonants can be short, i.e written with one letter only, and can also be longer, i.e written with two letters.
B, C, F, G, Q, W, X, Z, and Å are used only in names or in foreign loanwords. These letters are not used in any other native words.
The additional letters in the Finnish language make the Finnish alphabet pronunciation different. And in Finnish, stress is always put on the first syllable making the words sound even more distinctive and thick.
The words can even sound weird to non-native speakers because of the sounds and their unique harmony. But if you want to learn to speak Finnish, you can learn the pronunciation through Audio and videos available on YouTube. Language apps are also a good way to hear how different alphabets sound.
Read our blog about the Icelandic Alfabet.