(Last Updated On: January 4, 2021)
What Is The Difference Between A Language and a Dialect?
Finding the difference between a language and a dialect is like comparing a rabbit from a hare; or an alligator from a crocodile; or a tortoise from a turtle. It is true that the two things are different from each other. However, these dinstinctions are so incomprehensible that people would just prefer to just let it go.
The terms language and dialect are, depending on use, interchangeable from one another. Linguists, people who study languages, oftentimes refer to language as an improved mutation of dialect or a group of dialects. Notable linguist Max Weinrech described it as "a language is a dialect with an army and a navy."
For ordinary people, the distinctions between the two are vague at best. Nevertheless, there are some people, linguists being one of them that study these differences. Case in point, the fact that both the terms language and dialect have different concepts is already a big reason itself to point out that these two have distinctions, albeit relatively small.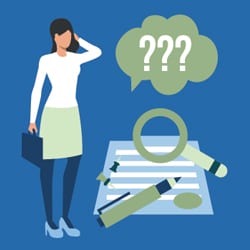 Language is usually attributed to a country. Hence, a country or a state will have its official language. It is usually understood and can be spoken by majority of that country's population. A sort of unifying factor that allows every citizen to converse in a common tongue. Which is why there is English in the United States and Great Britain, French for France, German for Germany, and Dutch in the Netherlands.
Languages are considered as the soul of a country. It binds and unites people regardless of their cultural background, economic standing, faith, and regional group. A country's official language is usually taught in school. Additionally, higher education systems usually offer advanced studies on official languages. Because of this, a language is usually received with a certain level of prestige that is not afforded to some dialects.
Some linguists would define dialect as a mutation or variation of a language. However, this definition is also interchangeable. One can also claim that a language is a mutation or evolution of a dialect, or a number of dialects. In terms of common usage, dialect usually refers to regional languages that have evolved from a particular language over time. Most of the time, a dialect is attributed to a particular region or geographical location.
In France, the nationally accepted official language of the country is French. However, there are a number of variation of French that has evolved and crept into a number of regional areas. Provencal dialect is one of the most commonly used in France, especially in its southern region. Gascon is another dialect that is considered by many linguist as an important regional dialect. It is widely spoken in Gascony in southwestern France, and some parts of Spain. The Limousin dialect is commonly spoken in the southwest regions of France, especially in Limousin, Dordogne, and Charente. There is also the Landese dialect which is spoken in Aquitaine which is located in the southwestern region of France.
Taking the example above, one can generalize that while French is the national language of France, due to the country's large geographical setting, people from other parts of the country have cultivated their own dialect which is similar to French but has its own unique set of distinctions.
There are also a number of distinction between language and dialect when it comes to technicalities. A language has its own set of rules. There are different rules for writing, a separate set of rules for grammar, pronunciation, and even sentence structure. These are written rules that are strictly followed and constantly reviewed.
The same, however, cannot be said for dialects. While there are certain rules for dialects when it comes to pronunciation and sentence structure, there are little or no rules at all when it comes to writing and grammar. Moreover, if there are rules that oversee these, it is more likely to be guidelines rather than strict written rules.
Some linguists also differentiate language and dialect on the basis of intelligibility. If two speakers use different languages but still understand each other, it can be said that they are considered as dialects of the same language.