(Last Updated On: September 29, 2023)
The Swedish Language:
Swedish is a North Germanic language which is officially recognized in Sweden. It shares different degrees of mutual intelligibility with Norwegian and Danish. These three languages are the descendants of Old Norse, which was spoken by the Vikings. Swedish is not as popular as the Latin-based European languages like French, Spanish, and Italian. But it is still one of the most popular languages on language learning apps. The people of Sweden are also fluent in English. As a result, plenty of loanwords have been taken from English.
Sweden is one of the best countries in the world for business. But despite the fact that the majority of Swedes are fluent in English, foreign businesses will need translation services. Any company that wishes to connect with a foreign audience must not ignore the native language. Without getting quality translations in the target language, a brand will not be able to develop a connection with the native audience. From videos to print advertisements, everything should be in the official language of the country.
Translation Services:
In a world where everyone is unique and speaks different languages, we need the help of experts to communicate with each other. Whether you are trying to impress a Russian audience or Korean, you will need to find the right translators. Only with the help of a language service provider can you get the results that you want.
But there are different kinds of translation services. Although human translators are the only ones who can provide accurate linguistic solutions, people do turn to machine translation from time to time.
Tips for Translation of Swedish Letters Using Machine Translation:
The Scandinavian alphabet uses Latin script, but it does have some unique letters. In the Swedish alphabet, the letters Å, Ä, and Ö are different from the English alphabet. Due to these Swedish letters, nonnatives can have trouble understanding the language. These letters not only affect the written form of Swedish but also its pronunciation, which is why they can only be accurately translated by native speakers. But sometimes, people have to turn to machines to get the translation of the Swedish language. In such a situation, it is better to understand how helpful Google Translate can be. Its simple layout does not mean that it will be 100% accurate. 
If you are planning to get the help of Google Translate or any other online software for the translation of Swedish letters, here are some tips for you:
Understand the limitations of Google Translate instead of relying on it completely. Whether you need help with German, Swedish, or English, Google Translate can only be accurate to a certain level.
Hire a human expert to check the translation quality of Google Translate before sharing it with others. Every linguistic expert relies on translation tools these days but they review the translated text before sharing it with the client.
Do your research before choosing a translation software. You can check language translation forums to find out which tool or software would be right for you.
Although Google Translate is the first choice of everyone, there are a lot of options available today. So, don't pick the one option that seems familiar but choose the one that will actually help you.
If you are not a translator yourself, tools like translation memory won't be helpful for you. They are designed for linguistic experts. They cannot help you with Swedish letters in particular anyway.
If you can't get in touch with native speakers to review a website, you can compare the results of Google Translate and Bing Translator yourself. This way, you will be able to figure out which one is more accurate.
If you are using a mobile application for the translation of Swedish letters, make sure it can read the letters correctly. You can enable the Swedish language in your phone's keyboard settings to get it in any app.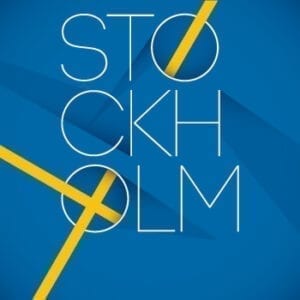 Who Can Provide Accurate Translations of Swedish?
People have a lot of misconceptions about language translation. Some think that they can get help from Google Translate or Microsoft Translator. But apps like Google Translate are only useful in everyday situations when you are communicating with a foreigner and need help to get over the language barrier. Some people think that since Swedish, Danish, and Norwegian are mutually intelligible, the speaker of one of these can translate the other language. But for a speaker of Norwegian, Swedish will still be a foreign language.
There are cultural aspects that can affect a vernacular. Only native speakers of Swedish would be able to fully understand their language. So, a native human translator who is qualified and experienced would be able to provide you with accurate linguistic solutions. They will be able to handle all kinds of documents whether they are in an editable format or not.
It is better to hire a language service provider that has a positive Google rating. You should also compare translation pricing before hiring an agency. Pick the company that charges according to the word count and not by the hour. This way, you won't end up getting charged unfairly. Hire a translation company that gives quality assurance. Make sure that the company you are hiring has native translators of all the languages. Even if you only need Swedish translations, it is better to hire an agency that has French, Chinese, Danish, Turkish, and German experts on their team. This way, you can turn to them in the future too.
What is Advertising Translation and When is it Needed?
English is spoken by 20% of the Earth's population. But that still leaves a huge percentage of the planet's population that cannot understand English. This is why when a company from an English-speaking country expands into foreign territory, they have to get in touch with linguistic experts.
Businesses don't only need linguistic services to connect with investors but they also need it to attract potential customers. Advertising translation is the service in which the marketing content is changed in a way to fit the linguistic and cultural preferences of the target audience. From videos to pamphlets and newspaper advertisements, everything gets translated into the target audience's spoken language.
For instance, if a company is opening its offices in Germany, it will need to get everything from its commercials to tagline translated into the German language. Videos are also translated during this process so visual ads can be used to attract the attention of the audience.
Advertising translation is needed when a company decides to expand its reach. When a company decides to offer its services in a foreign country or if a brand begins to sell its product in a new territory, they will need advertising translation to reach out to the target audience.
It is important to hire human experts to get marketing translation. If a company has high-quality translations, it can turn to Facebook and Twitter to attract potential customers. But if there are any errors in the translation then the company will fail to win the respect of the target audience. Errors in marketing translation occur when instead of hiring human experts, companies turn to websites like Google Translate.
What is a CAT Tool and Why is it Used?
A Computer-Assisted Translation or CAT tool is something that can help linguistic experts with their tasks. There are all kinds of translation software and tools available these days. If a linguistic expert has handled a source language before, they will be able to access the previous results with the help of a CAT tool. The translation industry relies on CAT tools for more efficient results. More and more improvements are being made in these tools to enhance the user experience.
CAT tools are used because they make the translation work easier. They also make project management simpler by connecting everyone within the translation team with each other. There are different types of CAT tools available these days. Some have a more complex layout and user interface and can only be used by experts. Others have a simpler layout and can be helpful for the beginners.
CAT tools can help agencies manage their translation quality control systems. They also offer access to dictionaries so linguistic experts can get help with standard terminology of a field. It is important to remember that CAT tools were designed to help experts. A linguistic expert can handle document translation on their own too, but with software or tool, they end up finishing their task quickly. With CAT tools, the workflow becomes easier to handle for an agency.