(Last Updated On: June 27, 2020)
More than 1.4 billion people or 70% of the population with access to the Internet, do not speak English. The potential of global businesses is huge considering that they use online translation services to translate their websites, as those people will access only sites that are in a language they speak or understand and they will omit sites in English.
Why the need for online translation services is rising
The statistics
According to statistics, only 30% of people accessing the Internet speak English. Plus, add to this number the people who speak English as a second language but prefer to visit sites translated in their native language. This is the reason why companies that want to expand globally, should translate information about their products into the local languages ​​of the target countries.
The demand for adjustment of web pages in local languages, increases the need for online translation services, which represents an average of a 15% to 20% annual growth. Global demand for transcripts and translation goes hand in hand with the increased internet traffic.
It is assumed that by 2018, the total income of translation services will reach a whopping $37 billion. One of the largest users of translation services is the US military, which in 2012 paid $427 million to 100 companies that had performed translation work for their goals.
Human translators are a must
The US is currently the largest provider of online translation services in the world. According to their Bureau of Statistics, translating work in the US will increase up to 42% till 2020. Behind the US in the speed of progression for providers of translation services are Europe and Asia. Although the machine translation technique and technology has evolved tremendously, the final translation can be of high quality only if is provided by a human translator. Currently, the greatest demand for translators are in French, Italian, German, Portuguese and the leading English language, which along with the French language is among the most common source for translation. In second place, according to demand, are the Chinese and Japanese languages, and third place is taken by the Arabic language.
The internet has become an essential part of everyone's life. An overwhelming majority of the world's population has access to the internet. Continuous access to the internet has made people rely on it for all of their needs. There is hardly any service or product today that is not available online, which is why when it comes to translation, companies and individuals prefer online translation services. Translation service providers are easier to get in touch with online as compared to visiting their offices in person.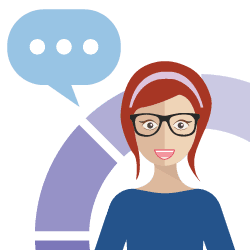 The abundance of people on the internet makes it necessary for companies to have a strong presence online, but that is not possible without online translation services. If your website isn't available in multiple languages, you can't reach a global audience. But with the help of online translation services, you can easily order translations for your websites and social media profiles easily from your office.
The need for translation of these languages ​​is not only from companies, but is also used in official correspondence between different countries, as they need translation to communicate, mostly on trade agreements between the two governments. The current situation of refugees also requires translation services online because the migrants and refugees do not speak the language of the country they have arrived in. This case usually requires manual document translation.
Globalization and immigration nowadays drives the translation industry and ensures the need for quality translations. For this propose, translation must be accurate and it is necessary that it is performed by a human translator, not by using machine translation. Consequently, current machine translation industry remains behind in demand compared to translations performed by human translators.