(Last Updated On: June 27, 2020)
Icelanders are creative, progressive and open minded people, and the Icelandic language is beautiful in all its aspects. The Icelanders are highly educated people, music and art lovers. They are also hardworking people and, like everything else that other people around the world love, they want to have fun.
History of Iceland and Icelandic Language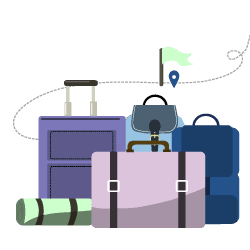 About Iceland
Iceland is a beautiful country once you get past the injustice of calling it Iceland. It frustrates everyone that Iceland and Greenland got their names mixed but what can you do except accepting the irony of their names. Iceland is full of greenery and mountains. The scenery is breathtaking and worth spending every penny on your ticket to Iceland.
If you are thinking of moving to Iceland, you would want to know about the Icelandic language. One absolutely remarkable thing about the Icelandic language is that it has undergone only a little change since the 13th century and the old literature can easily be understood by the people of Iceland today. But if you don't want to learn the Icelandic language, you would be pleased to know that English is the second-most widely used language and you can make do without having to learn Icelandic. If you do need the Icelandic language for documents, you can always get them translated.
Their standard of living is among the highest in the world. Icelanders are proud of their history, about the Icelandic sagas and their cultural heritage, while still being technically advanced and manifest a modern look. They make an excellent blend between past and future, love their country and love to share Iceland with its visitors.
Origin of Icelanders
Language and culture in Iceland is mainly based on and reflects its Nordic origin. Also, there is evidence of Celtic blood and heritage. It is thought that the first settlers of Iceland were Irish monks and hermits who left the island in the 9th century when the Vikings arrived. Evidence of the first permanent settlers in Iceland suggests that they came from parts of the British Isles and Norway. Viking settlements were established and the Scandinavians were partly assimilated by the Celtics; also being accompanied by their Celtic slaves. According to written evidence, the first settlement of permanent settlers in Iceland was founded in 874 by Ingólfur Arnarson.
The Icelandic Language
Icelandic belongs to the group of North Germanic languages ​​and it is one of the main features of this proud nation. It is similar to Old Norse, a language spoken by settlers and brought in the 9th and 10th century in Iceland. Icelandic sagas and literature dating from the 13th century is still perfectly readable by today's Icelandic speakers with ease. Internationally, the most widely used language is the English language. It is understood and spoken in Iceland by younger generations. A number of the population also has knowledge of German, Danish and many other languages.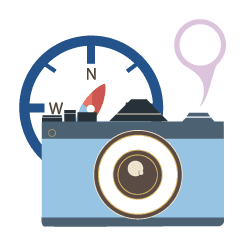 Icelandic Literature
Literature cultivated in medieval Iceland is a major contributor to Iceland for world culture. This category includes Icelandic sagas representing a unique genre of real spectacular prose narratives dating from the 12th and 13th century. Also, modern Icelandic culture has international attention. In 1955 the great Icelandic writer Halldór won the Nobel Prize.
Today Icelandic culture is enriched by well known Icelandic authors ( Einar Kárason, Thor Vilhjálmsson, Yrsa Sigurdardottir, Arnaldur Indriðarson to name a few). Their work is internationally known and available to the international public in English translation as well as into several other languages.