(Last Updated On: November 15, 2023)
The people of the world have many differences today, but they had the same origins. With time, things evolve and become different from each other. When the earliest humans lived on earth, they did not have different cultures. There was only one type of lifestyle that they followed. They also spoke the same language, which helped them understand each other. But when people moved to different parts of the planet, their lives began to change. Today, the people of the earth speak more than seven thousand languages. Although they might have similar origins, they are all quite unique. This is why the world needs translators so that nothing can come in the way of effective communication.
During the Vikings Era, Germanic Peoples lived in Scandinavia. They spoke the Old Norse. Norwegian, like other Scandinavian vernaculars, is a descendent of Old Norse. Due to their common ancestor, Norwegian, Swedish, and Danish have a lot of similarities and form a dialect continuum in which most varieties are more or less mutually intelligible. Some dialects of Norwegian and Swedish share a lot of similarities. Although English and German also share some features with Norwegian, they aren't mutually intelligible with it. Today, it enjoys the official language status in Norway and is spoken by 5.3 million people.
Certified Norwegian to English Translation:
If someone from Norway is applying to an American college or university for admission or they are sending in their immigration application to USCIS, they will have to attach proof of their identity. However, since English isn't an official language in Norway, the documents must be translated first before they can be shared with the authorities. However, when sensitive documents like a birth certificate or high school diploma are in question, only certified translations are accepted by authorities. It helps the authorities in verifying the identity of the applicant.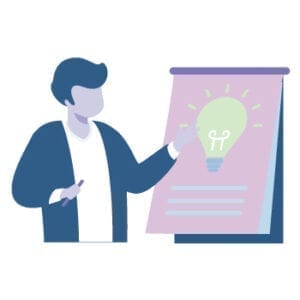 Certified Norwegian to English Translator Facts:
Many people don't know much about translation services. They can make the wrong decision when they are in need of a particular service, which can result in their immigration application getting rejected. But if people know some basic facts about the type of service they require, they will be able to go to the right expert for it. Here are some facts that can help you in getting certified Norwegian to English translation: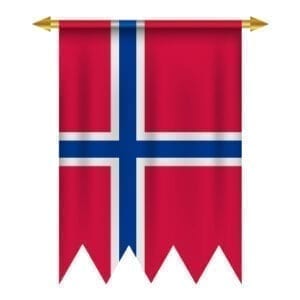 One thing you should understand about the language industry is that no one will be able to provide you with a better service than native experts. They are the ones who know their vernacular thoroughly. If they have plenty of experience in the field too then, they will be the perfect option for you. They not only know their language but also understand the cultural tones in it, which is why they always provide accurate results.
It will be impossible for you to find an experienced and qualified native translator on your own, but since you really need their help, you can use the other option, which is hiring an agency. If you look up famous agencies and visit their websites, you will be able to learn which ones hire native experts and which ones don't. The ones that hire natives can be relied upon to provide you with quality services. But there are a lot of factors that you must consider before hiring someone. The rate and turnaround time also matter.
Certified translations are unique; therefore, they can only be handled by experienced professionals. So, before you can hire a professional, you must find out about their experience level. If they have been providing certified translations to other people in the past, then that means they are experienced and will be able to assist you too. In the case of agencies, the information about their years in the industry will be listed on their website.
Just because you require a specific service doesn't mean that you will have to pay a high amount for it. However, there are some companies that try to trick people into paying them an unfairly high amount for simple services. Before you decide to hire an agency, you should inquire about their rates. You should also compare the rates of different agencies so you can figure out which one is offering the best prices.
What Does it Look Like?
When the agency you hire is done working on your document, they will send it over to you along with the signed statement of the translator. The translator will state that they have completed the task to the best of their knowledge. They will also mention that they are competent enough to carry out the task. Then they will add their signature on the paper and put their contact details in one corner. Without this statement, the translation will not be valid and won't be accepted by the authorities. The statement gives it a legal value.
It is important to keep in mind that translating a document is not a simple job, which is why you can't ask your bilingual friend or Google for assistance. Only those who are qualified to handle such tasks can help you. They have years of experience in the field, which helps them accomplish their tasks. They are also familiar with the requirements of USCIS and complete each project accordingly. With their help, you can get accurate linguistic assistance at an affordable price. So, why go elsewhere when experts are ready to assist you.