(Last Updated On: January 15, 2022)
Corporate Tagalog Translation Services Checklist
Do you have an international business meeting to attend? Which documents you may need for your visit? Definitely the business documents! But what is the important point here?
The thing is, when dealing with a foreign market, you must be aware of the preferences of the foreign audiences. You can't just ignore these important details and get on board for your meeting. The better option is to get corporate translation services from a qualified translation agency. If you're meeting is in the Philippines, you'll need to get all the financial document translations in the Tagalog language. If you're completely unfamiliar with this language, don't worry!
In this blog, you'll get all the information regarding Corporate Tagalog translation services. You'll be able to get details about the steps that need to be followed to get these financial services in the form of a checklist. So, let's start!
Corporate Translation Services
Before moving on to the checklist, let's have an overview of what corporate translation services are. Just as the name indicates, corporate translation services are linked to small or large corporations with translation needs. The reality of business today is that most companies need to move towards the global economy to achieve higher growth. Any business limiting itself from the international market fails to grow to its high potential. Keeping this in mind, an essential factor that one must count on is the communication between two global firms.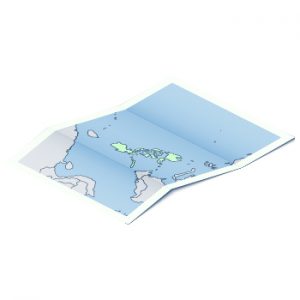 To overcome the language barriers, corporate translation is the perfect solution for corporations. While many larger corporations maintain in-house teams of translators to do all their translations for them, other companies use independent translation agencies that are specialized in providing the business translation. Based on the needs of your firm, you can hire one of them!
Tagalog Language
Now when you know enough about the corporate translation services, let's get a brief overview of the Tagalog language as well. As a member of the Central Philippine branch of the Austronesian language family and the base for Pilipino, Tagalog is an official language of the Philippines, together with English. It is the first language of most Filipinos and the second language of most others.
More than 50 million Filipinos speak Tagalog in the Philippines, and 24 million people speak the language worldwide. Tagalog, like other Philippines languages today, is written using the Latin alphabet. In terms of grammar, it has 33 phonemes: 19 of them are consonants and 14 are vowels. For a Tagalog translator, one must practice a lot because translating the text of this language is not so easy. You must have plenty of experience to master this language.
What are Corporate Tagalog translation services?
Considering the meaning of both terms, Corporate Tagalog translation services are the ones in which a multilingual translator translates the text of the document from any foreign language into Tagalog or vice versa. If you want someone who could become your medium of conversation, you must take notice, hire a qualified interpreter only!
It is because any single mistake or fraud can make things worst for you. Certainly, if you have Tagalog documents, websites, brochures, instruction manuals, marketing collateral, and other files, gather everything and get ready. But the point is, never give your original document to the translator because it's a legal one and therefore, it should remain safe and within your reach only. There is a wide range of translation services that you can look for., Among all, you should get quality Tagalog translations once and for all!
Checklist for Corporate Tagalog Translation Services
Before looking for a translation agency, you should learn about the steps that you must follow. A checklist is the list of phases through which you can successfully achieve your goal. For the process of corporate Tagalog translation services, you need to go through these steps:
Look for a Translation Agency
The first and foremost step is to look for a translation agency or a freelance translator who can provide accurate translations and meet your demands. For this, search online and use the tag Tagalog translators from your foreign language to the target language. Make sure you choose the right one. When a list of translation agencies appears in front of you, check their ratings and feedback section. Read maximum comments of previous clients to get an idea about the quality of services the agency may provide. Based on these factors, you can select one and proceed further with the process.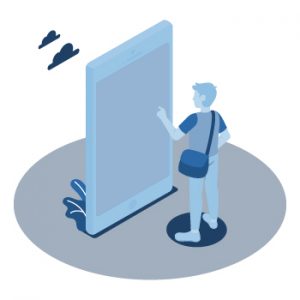 Hand Over Your Documents to the Translator 
Get all the documents ready that are related to your corporation. It may include the ones linked to the project for which you're attending an international meeting. You can get copies of all the documents and keep the original ones with you. This step is very important because business files should be safe and within your range only. Never risk your original documents in the hand of others. If you're dealing with the translation agency online, you can simply send the files through an email but in case you're meeting them in person, get copies of them.
Discuss the Details and Requirements
Probably this is the most important part! It is because you need to discuss all the requirements and details with the translator so that he can exactly fulfill your demands. Whether your documents are related to income tax service or insurance & services, get your requirements straight! Discuss the file format that you want or any additional guidelines that may help your translator in making your translation a masterpiece. After discussing the details and laying out the guidelines, move on to the next step!
Translation cost and Deadline
Well, this point is worrisome for most people because they think that it is not possible for them to get the high-quality translation at affordable prices. But in reality, that's not the case! There are companies that provide these services without charging expensive prices. But you should never neglect the difficulty of a language.
Tagalog is not an easy-to-handle language. This means that you should not be unfair to the translator in terms of fees as per his hard work. The documents concerning income tax service or insurance & services are more difficult, so pay according to the weightage. And provide a deadline that may provide enough time for the translator to handle.
Translation Approval
The last step for you in this process is translation approval. Now when everything's done and you've got the translation, take a look at the work and read the document thoroughly. When it's for international business purposes, it is better to get it proofread by an expert to make sure there's no problem. You can never compromise on quality because that is what's going to bring a good outcome to your corporation. At the last, your translation approval will be your success! People also read this document: Which translation certificate does USCIS approve?
These steps may help you through your business trip, so best of luck!
Which documents you may need for your Corporate Tagalog translation?
For corporate translation services, you will need to get your business documents ready. The main bulk of documents involves the translation of:
Accounting documents
Business agreements
Correspondence
Financial documents
Insurance documents
Marketing Documents
Clinical Protocols
Tagalog Voiceovers
As a translator, one must be pro in his native language because only then, he'll be able to deliver the professional service. You may need immigration service as well if you're planning a long trip to stay. Some translation agencies have a customer service center where they can complain or demand their services as per their needs.