(Last Updated On: November 15, 2023)
Multilingual Websites with Translation and Localization Can Help Create a Stronger Business
Newer technology has helped to make translation and localization a lot simpler. However, these services have never been as important as they are today simply because clear communication is needed. As the world comes together more, the need for expansion in business is a must but English isn't the only language to have on your website.
Customers Are More Likely To Buy
Multilingual websites are ten times as likely to get business as a website that has only one language. That could seriously harm your way of running a business simply because you're turning away custom. However, having translation and localization services for a multilingual website is a must because it will bring in more customers. You have to remember, people are more likely to use and return to a site they feel comfortable with and that has their native tongue.
Are You Willing To Lose Customers?
The thing you must think carefully about is whether or not you are really prepared to take the chance and lose extra customers? Sometimes, it's worth spending a little extra on translation and localization services because while you're spending cash on this service, it's actually bringing in more customers and more money. This service will help you to make the money back and much more so it is actually worth looking at branching out.
Building a Strong Business Model with Translation and Localization
Sites that are multilingual, technically offer the bigger and best chance to succeed. The reason why is because the website has support for those in a variety of languages and millions more can use the site. This means the potential for making extra custom triples almost instantly because translation and localization ensures users from all over the world can access the site successfully.
Working Towards a Brighter Future
Multilingual websites are absolutely fantastic and they stand out more so than most other websites. You cannot get anywhere in business today if you do not have proper localization. However, this is so simple to get and once it's done, you just have to concentrate on creating a stronger and stronger business. Will you look at translation and localization services to keep your site fighting fit?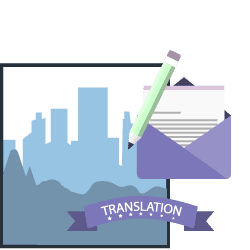 Translation and Localization
Do you ever visit a website and see that it is available in your native language too? That will make you respect the brand because they valued your language. But sometimes when you click the link of the translated website, the translation is not accurate, or the website is not in the correct format which means the website is only translated but not localized.
Localization is as important in business as translation. One cannot work without the other. When you get both translation and localization done, only then you will be able to make your business accessible to a lot of people. Localization is more than translation. It means understanding the linguistic and shopping needs of a whole country and then transforming business advertisements or a website accordingly. If you want your business to succeed, then you must get both translation and localization services for your business by experts. Only those who have a thorough understanding of the people of a country can do this job.