(Last Updated On: January 30, 2023)
English to Tajik
Do you need to translate a document from English to Tajik? If so, you've come to the right place.
In this blog post, we'll provide an overview of the process for getting a professional translation of your document into Tajik.
We'll explain how to find a reliable translation service, the cost of translation services, and the time frame for completing your translation.
With the help of this blog post, you'll have all the information you need to get your document translated from English to Tajik quickly and accurately.
Decide on the Type of Translation You Need
When you need to translate a document from English to Tajik, there are a few different options available.
Depending on the type of document you need to be translated and your timeline, you may decide to use an online translator, translation software, or hire a professional translation service.
The most accurate translations come from human translators with experience in the target language.
If you are looking for quality translation services that provide professional translators who specialize in Tajik and Persian languages, then a professional translation service is the best option.
Professional translators have an understanding of cultural differences and regional dialects, as well as the necessary linguistic skills to accurately translate your document.
If you need an official document like a death certificate translated quickly, then an online translator may be the right choice.
Online translators use advanced technologies to instantly access major languages and provide translations in seconds.
Keep in mind that these translations may not be 100% accurate, so they are best used only for basic translations.
Tajik translation services also offer timely delivery of translations, so if you are in a rush to get your document translated, then you can expect it to be done quickly.
In addition, some services also offer additional services such as proofreading and editing. If you want to ensure that your translated document is error-free and of the highest quality, then working with a professional translation service is the best option.
No matter which translation option you choose, you can trust that your document will be accurately translated into the Tajik language, which is the official language of Tajikistan and is spoken by many people throughout Central Asia and parts of Iran.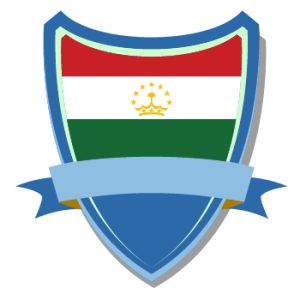 Hire a Professional Translator
Finding the right Tajik translation services can be difficult. After all, there are many companies offering translation services, but not all of them provide high-quality translations.
To ensure that you get the best possible translation, it's important to find a reputable service provider with years of experience and expertise in translating between English and Tajik.
Tajik translators specialize in a range of target languages, including English, Persian, Russian, and other major languages.
Most professional translators have a deep understanding of the nuances between different languages, as well as advanced knowledge of the technicalities of their native language.
This enables them to provide a quality translation that is both accurate and clear. Hiring a professional translator also ensures that you receive timely delivery.
Professional translators typically use advanced technologies to enable instant access to documents. This means that you can get your document translated quickly and efficiently.
Choose the Right File Format for Your Translation
When you need a translation from English to Tajik, there are a few factors to consider to ensure that you get the highest quality translation possible. It all begins with choosing the right file format for your translation project.
Whether you're translating a death certificate, legal documents, business materials or any other document, it's important to choose the right file format to ensure accuracy.
The most common file formats used for translations are PDF, Word, Excel, PowerPoint and image files.
If you're unsure of which file format to use, consider reaching out to a professional translation service to get the best results.
Once you have chosen the right file format for your document, you can start looking for a professional Tajik translation service.
There are many reputable companies that offer quality translations from English to Tajik as well as from Tajik to English and from Tajik to other major languages like Persian.
Many professional translation services also offer instant access to advanced technologies and professional translators who are fluent in both English and the target language (in this case, Tajik).
When it comes to finding a reliable and accurate translation service, make sure you're working with one that offers human translations by native Persian speakers.
By choosing the right file format and finding a professional translation service, you can ensure that your document is accurately translated from English to Tajik. Some interesting content you would love to read: How long does it take for a translation agency to translate a document?
For more information on where to find quality Tajik translation services, be sure to do your research online or consult with a trusted source.
Review the Translation
Finding a quality translation of your document from English to Tajik can seem like a daunting task. With so many options out there, it's important to review the different services available before choosing one.
One option is to use online translators. These services often rely on advanced technologies to provide translations in a matter of seconds.
While they are a quick and easy way to translate text, online translators are not always reliable and may not be the best choice for important documents.
Another option is to hire a professional translation service. Professional translation services employ professional translators who have expertise in both English and Tajik.
They can often provide high-quality translations that are more accurate than those provided by an online translator. Some services even specialize in specific areas such as legal or medical documents, allowing you to get an even more accurate translation for your document.
Finally, if you are looking for a Tajik translation specifically, you may want to look for a Tajik translator or a Persian speaker who is familiar with the language.
As Tajik is related to the Persian language, many professional translators who are familiar with Persian are also able to translate into Tajik.
Tajik is a major language spoken in Central Asia and is closely related to Persian. It is an official language in Tajikistan, and it is also spoken in Afghanistan, Iran, Russia, and Uzbekistan.
When it comes to translations from English to Tajik, you will want to make sure you get a quality translation. Depending on the type of document you need to translate and the target language, the cost of the translation can vary from $20 per page to $50.