(Last Updated On: November 13, 2021)
SLOVENIAN TRANSLATION
Looking for a professional Slovenian translation service, but haven't found one yet? We know it's not easy to find a reliable translation agency, one that knows how to deal with things professionally.
Well, the accuracy of a translation depends on the credibility of the translation and the professionalism of a translation agency. It's crucial to have basic knowledge, so at least you know who will be the perfect fit for the translation. If you don't have any idea about it, don't worry! We have got you covered because today we are going to talk about what you really need to know about Slovenian translation. What is the process of getting it? What qualities Slovenian translators must have to provide a quality translation? Moreover, we will discuss why one needs Slovenian translation.
But before that, let's have a look at the background of the Slovenian language!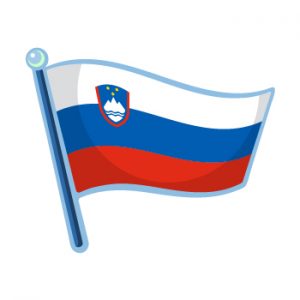 SLOVENIA AND ITS LANGUAGE PROFILE
The Republic of Slovenia is a small nation-state, located in South-Central Europe. The territory of present-day Slovenia was once part of the Roman Empire, the Holy Roman Empire, and the Austro-Hungary. It became an independent state in 1991. Slovenia is a member-state of Europe, today and share borders with Italy, Hungary, Croatia, and Austria. A high economic and social level country with a population of over two million people, Slovenia is located in the Balkans.
The natural beauty and architectural masterpieces of Slovenia make it a popular destination for tourists from all over Europe. There are so many spas, ski resorts as well as medieval castles, and old caves are found throughout the country of Slovenia. The gambling industry in Slovenia is more popular than anywhere else in Europe. Ljubljana is the capital city of the country, and it has been an important cultural and trending hub for centuries, connecting Slavic, Germanic and Latin cultures.
Slovene, classified in the South Slavic group, is the official language in Slovenia. With a large population of native speakers and a low number of native language speakers, the country of Slovenia is considered to be one of the most homogenous countries in the European Union. With a wide range of dialects spoken throughout the country, it is often considered to be the most diverse Slavic language.
SLOVENIAN TO ENGLISH TRANSLATION SERVICES
Well, Slovenian and English is common language du, people ask for a translation. Whether you need it for business purposes or immigration applications, what matters is how accurately the content is translated.
If you want to start a tourism business, Slovenia will be the ideal destination. So, in order to introduce your business to the world, you need to get your web content translated into English. As English is one of the dominant languages, so translating Slovene into English will bring you a lot of audiences. In addition, if you want to collaborate with other tourism companies all over the world, you will have to translate your content, business proposals, and reports translated into their language, because, that's the only way possible to communicate better with them.
Remember; don't try to translate on your own otherwise, you have to face consequences. You need professional and reliable Slovenian translators, and let them help you.
PROFESSIONAL SLOVENIAN TRANSLATORS
Slovenian translation must be performed by professional human translators, as machine translations are not reliable, you will always find errors in it. In order to get the high-quality translation, you need to get human translation services. Find yourself a native Slovenian speaker who is also fluent in the English language. The Slovenian translator needs to meet all the requirements of the Slovenian language, to maintain the flow and deal with cultural considerations.
Before, hiring a Slovenian translator you should check and verify the credentials. The one with good credentials and great experience knows how to satisfy the customers. They use their extensive knowledge and subject matter expertise to deliver an accurate piece of translation.
You can hire a freelance translator or else a translation agency. Well, a translation agency is recommended over a freelance, as they are more reliable and it will save you a lot of money as well.
WHAT IS THE PROCESS OF A SLOVENIAN TRANSLATION?
The process of Slovenia translation includes three basic steps:
1. Upload Your Content
Submit your content to the agency in file format it can be Word, Excel, HTML, or even you can just send a scanned image of the document in PDF file.
2. Get a Quotes 
The support team will instantly send you a quote based on the word count of your document.
3. Approve the Job for Translation
If the quote suits approve the job for translation by you clearing your payments so the agency will start working on it.
The agency handover the Slovenian translation to a team of three native Slovenian experts and each translation goes through the following stages
Translation: The first native translator translates the content accurately.
Editing: The second one edits the translation and makes corrections (if any).
Proof-reading: The third one proofreads the translation to finalize it.
Some of the Slovenian translators use translation programs to ensure consistent terminology.
CONSEQUENCES OF POOR SLOVENIAN TRANSLATION
Some people think getting a translation by a professional is expensive, so they translate the content themselves to save money and end ruining things up. Well, quality is never expensive but lack of it will always cost you a lot. These are the consequences you have to face when the translation is poor:
Bad Slovenian translations will increase the cost of trials.
There will be delays in marketing and launching in the country.
If your product is not well translated, it may be rejected in the Slovenian market and leads you to lawsuits.
The loss of reputation and bad image in the market.
You will end up translating the material again.
CHOOSE US
So, if you want to avoid any inconvenience it is better to take professional help. You don't have to go anywhere we here at NordicTrans provide the best quality translation. We have a team of native Slovenian experts, who know how to make our customers happy; most importantly we have affordable rates. Our expensive experience stands up apart from other agencies in the translation agencies. We offer all kinds of Slovenian translation such as medical, legal, website, automotive, and a lot more.
Slovenian Medical Translation Services
We offer Slovenian medical translation, clinical trials translation, approval documents, medical reports, and medical device documentation. We have successfully served so many pharmaceutical companies, life sciences, and healthcare firms and make it possible for them to reach the global market. Our Slovenian translators specialize in scientific and medical fields and provide all types of life science enterprises. Find out the best medical translation companies near you.
Slovenian Legal Translation Services 
Our large network of translators includes hundreds of professional legal translators who specialize in the Slovene language. They are specifically trained in the legal system and specific terminologies. We offer Slovenian document management, document identification, website crawling, Slovenian court reporting, as well as Slovenian transcription services. NordicTrans is your right partner for Slovenian translations because our expensive experience in the field made us the best choice. The common legal documents we translate include birth certificates, death certificates, marriage certificates, legal contracts, commercial contracts, etc.
So, if you ever need Slovenian translation contact us, we are always ready to assist you.