(Last Updated On: September 29, 2023)
Medical translation services are some of the important when it involves translation accuracy and industry experience. One little error in a translation of medical documents and guidance, pharmaceutical report, medical software texts, and the like – can probably have terrible results. There are several cases of facilities and medical specialists who made translation mistakes on imported medical device inserts and instructions, resulting in grave consequences where patients were adversely affected. The quickest, easiest or reasonable method of medical translation should never be the priority for choosing the medical translation companies.
Medical translation is one of the most demanding translation domains. Understanding the source materials and carrying them into the target language correctly is of critical importance to ensure that people's lives are not put at risk.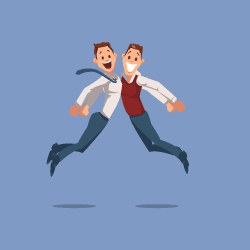 It is essential for all medical translations to undergo thorough quality assurance. The medical field is relying on subject-matter experts for the most complex medical translations. These medical documents are susceptible and may require to be modernized several times in a year if instructed by the regulatory authority. If you are looking for the best medical translation companies near you, then NordicTrans is the place that all you need.
At NordicTrans, we have the experience and expertise to provide translations of the best professional standard. Our specialized team of linguists with scientific and medical backgrounds ensure the translations are in full compliance with applicable regulatory requirements. Moreover, our in-house technology provides the security of data while making sure all terminologies are accurate, and the content is explicitly focused on the target region. We take all medical translation projects very seriously and extend services that go beyond the document and language translation processes.
Medical Translation Team
For medical translation services, we only hire specialist translators who are engaged in the field daily, know about working within the medical system or are highly qualified medical translation professionals with extensive expertise in a specific subject matter. To ensure the quality translation, the work of specialist translators is supported by our linguistic team – editors and proofreaders. Our translators and editors are tested for their qualifications and competence.
Why Choose NordicTrans?
• We offer translation service to-and-from 120+ languages.
• We hire one translator to translate the text and second to review the translation. This ensures consistency and accuracy when you need us to use more than one translator to meet a tight schedule.
• We provide a complete medical device translation service assured to meet strict laws and exceed your expectations.
• The second round of changes to target documents is free. This provides you with the ability to request input from your in-country proofreaders or regulatory bodies. You can also ask modifications to the target text without any additional charges.
• Translation database use for future profits. You own all your intellectual property, including your translation assets and translation database. By using a database, our team will reuse translation on future product updates. This reduces recurring overhead and costs.
• The unique business process that we have in place ensures that each project is awarded to the most suitable translator.