(Last Updated On: November 11, 2021)
Birthdays come around every year but the way of celebrating them differs. For most people, it is the happiest or the dreaded day of the year. There are very few people in the middle category. We all have that one friend who celebrates their birthday for the entire month and we also know someone who hardly acknowledges their special day. Either way, birthday wishes are the favorite part for most people.
It is very boring to wish your best friend in the same language every year. For better or worse reactions from your friend, you can write birthday wishes in several different languages. But it is a fun thing to do! Birthdays are such an important celebration in so many cultures and being able to wish someone a happy birthday in their native tongue is something very special. You never know when it might come in handy! There are many other ideas you can choose to wish your friends. For instance, if you want to wish people in their native language, you can choose some other languages that are spoken in the same country.
In this blog, we are providing a complete guide on how you can wish someone in different Indian languages. Nordic Trans is a market-leading translation agency specialized in all Nordic lingoes. A birthday is a special event. Therefore, we are providing our help so you can wish your best friend in various foreign languages. So, let's study some ways to say birthday wishes and translate them into Indian tongues! Check out this blog to know more about Diploma Translation.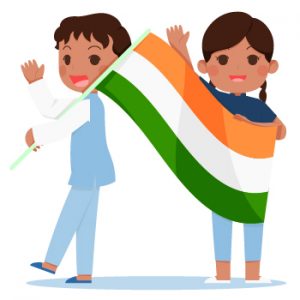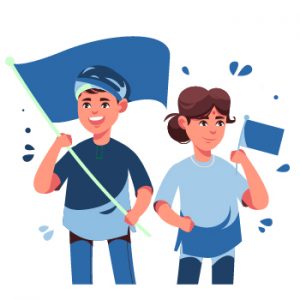 How to wish birthdays in different languages?
Birthday wishes are special and therefore they should be conveyed with full emotions, even if you're using your native language. People of different cultures wish birthdays in different styles. Celebrating a person's birthday is important because it shows the person you're thinking of them and in turn, they feel valued by you. Wishing someone a happy birthday is an easy way to create a positive experience between you and others. It also helps you build your reputation. With the emergence of technology, we do not have time for everyone. The world is now a busy place where people can rarely have free time. Additionally, when it's the birthday of your dear one you would want to do everything for them like throw a party has dinner, but it starts with a birthday wish. Following are few examples of wishing birthday in different languages:
Chinese – Shēngrì kuàilè
Dutch – Gelukkige verjaardag
French – Joyeux anniversaire
German – Alles Gute zum Geburtstag
English – Happy Birthday
Birthday wishes in different Indian languages
For Indians, birthdays are a mix of traditional Hindu rituals and Western practices, creating an interesting fusion of customs and traditions unique to the country. People celebrate it and use it as an opportunity to meet with relatives. Birthdays help in strengthening your bond with other people. If you're aimed at wishing your friend in the Indian language, how about wishing him a birthday in different Indian languages? Isn't it exciting? A country full of ethnic diversity celebrates this event according to its cultural traditions. Here are examples of saying 'Happy Birthday' in different Indian languages:
Hindi
In India, Hindi is the official language and has around 322 million speakers. Even in a single language, there are different phrases you can use as birthday wishes. People use birthday cards, cartoons with wishes, and happy birthday songs as a prop to make the midnight moment special for the birthday boy or girl. In Hindi, you wish in the following phrases:
Salgirah Mubarak
Janmadin Mubarak
Beta Janamdin Mubarak Ho
Janmadin kee shubhakaamanaen
Bengali 
One of the sweetest languages we know in India is Bangla. Traditional Bengali families celebrate the birthday of a person in a propitious and yet gratifying way. There are no mid-night cake-cuttings in the Bengali culture so all you do is either make or buy a Birthday Gifts Card, that says 'Śubha janmadina'.
Telugu 
Moving on to the region of Telangana and Andhra Pradesh, people are very die-hard fans of Rajnikant. This language is very daring and when someone has to wish birthday, they say 'Puṭṭinarōju śubhākāṅkṣalu'.
Marathi 
Here is how can we forget the famous Marathi language! It is the official language and co-official language in the Maharashtra and Goa states of Western India, respectively and is one of the 22 scheduled languages of India. This lingo is a bit more complex than Hindi. To confuse your friend, you can wish birthday boy by saying 'Vāḍhadivasācyā hārdika śubhēcchā'.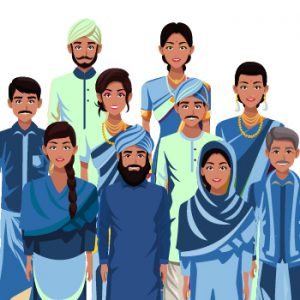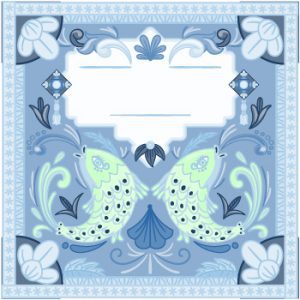 Tamil
Birthday celebrations are not only expressed but they felt real when they can be heard. As a part of the Dravidian language family, Tamil is spoken by people living in South Asia. To wish your Tamilian friend, you can say 'Piṟantanā vāttukka'. Your friend will be surprised definitely when she'll hear you speak their native language. At Nordic Trans, we make your special moments more special.
Ways to Celebrate Birthday
When it is the birthday of your close friend, you try to make their birthday memorable for them. Indian celebrates this day in different special ways. As India is well known for its countless cultures and traditions, why birthdays should be anything less? Birthday rituals differ slightly across the country and are unique to different regions.
Although many traditional rituals are slowly dying out with modernization, in particular within urban India, many are still observed today. Apart from sending birthday wishes through texts, the natives of India celebrate this special day in several other manners. These include:
Cake Cutting
Cutting the birthday cake is for sure the most normalized way to celebrate someone's birthday. All the family members gather at night when the clock is about to hit 12:00 AM and everyone sings the birthday song. After 'Happy Birthday' is sung, in English or Hindi, the birthday girl or boy will cut into the cake first.
They will then cut a small piece of cake and feed it to each guest by the hand, usually starting with closest family members, then moving on to everyone else. After this, the guests take small pieces of cake and feed the birthday girl or boy. Further, among the younger crowd, it is quite common to take this opportunity to smother the guest of honor's face with cake.
Temple Blessings
Apart from the modern birthday parties highlighted with floral arrangements, some people would like to celebrate it culturally. Traditionally, in the early morning, you pay a visit to the temple. This can be as early as 4 am, the most auspicious time when the gods are most active. Moreover, priests of the temple offer prayers and blessings for good fortune in the year to come.
Head Shaving
The weirdest traditional practice Indians do on their birthdays is head shaving. It is more common in urban areas. On special dates such as someone's 1st birthday or 18th birthday party which is the time when you pass your teenage and enter your adulthood, people recommend performing this tradition. This happens regardless of the baby's gender. People believe that shaving of the head will cleanse the sins of the child from the past life and allow the child a fresh start in this life.
Birthday Song
When the guest of honor moves on to cut the birthday cake, the famous 'happy birthday' song is played in the background to give the vibes. The birthday expressions make the atmosphere very cheerful. All the guests and family members sing the song together to make the moment even more special.