(Last Updated On: January 6, 2021)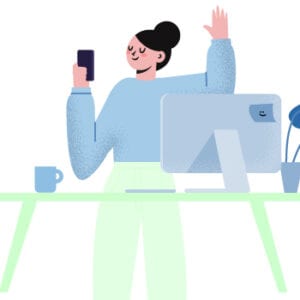 Languages And The Need For Translation
If you are a parent you can relate to the happiness you felt when your child uttered his first word. It was unclear, short but sweet. And this is how our journey of learning our primary language begins. And over the years, we become fluent in the words we speak. Learning a language is not a choice but a necessity in every culture. It is a universal communication tool. But there are some people who pick language as a tool for earning their livelihood. These professionals, we call translators. They can take any piece of content from a primary language and translate it into your required lingo in just a few minutes. They can even provide certified translations for custom fields.
Translation services are now required all around the globe. Reaching an international audience demands knowing multi-languages. Websites offer language selection options for their visitors. They can translate the content from the default language to the target language with just a click. Some social media sites even include additional languages in their drop-down menu, and users can hit the one they are looking for. These tools have made our lives pretty easier. Just enter language names in the search bars of search engines, and you will get tons of websites in your target language right away.
Not only are these websites relevant in terms of languages, but they are also SEO friendly with friendly URLs, optimized to bring you the answers. There are translation plugins that offer translation ready solutions for websites. In fact, you can create a WordPress site with a language settings tab, add taxonomy with translations, and add many other options for users. The WordPress translation plugins work great with Shopify, and many other e-commerce websites. With their language dropdown menus, things get easier. But does that mean that machine translations are enough? Can we simply rely on Google translate for all our needs? Are translation plugins enough? Well, not exactly!
Multilingual Content
You must have heard or read about books, articles, video tutorials, and step by step guides which are available in multi-languages. Now you may think that this is all due to the software or automatic translations but this is not entirely the case. There surely are translation plugins in WordPress sites that make things easier for our potential visitors but when it comes to a book, academic material, or personal requirements, you have to look for human translations.
Manual translations take time but yet they have the proficiency which is essential in many projects. There are many translation services that offer translations in different preferred languages for the same content. But here's the thing, if you have an office or you're running an organization that needs multilingual content on regular basis, you need professionals who can translate more than just Japanese or Spanish. Now the big question is, can one single person translate into dozens of languages? That is rare. People can learn different languages and speak them fluently but still, they are not always qualified to carry out translations. And even if they are, finding such people is hard. And most of the time, translators can translate in one or two to three language pairs, which is impressive in itself. Yet again, the need to get multilingual translation is eminent yet the solution has to be broad. This is why the multi-language translation came into being.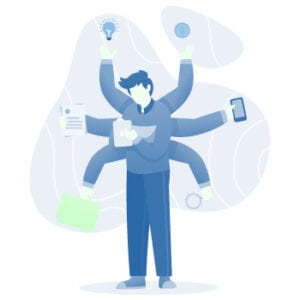 Multilingual Translations; What Are They?
So, if you are asking yourself, What Is A Multi-Language Translator? Then here's an example. You all have searched for translation of multiple Spanish quotes from your favorite Netflix series and your go-to destination was always one, Google Translate. It's incredible how much people use it. The reason, it offers multi-language translation. You can select the primary language in the left panel and enter the target language in Google translate and there you have it. What's even better? It also reads it for you. So that's what a multi-language interpretation is. It allows you to get multiple meanings in multiple languages of the same text.
But Google is not the only one out there. There are dozens of translator apps that offer the same service. Translatr is one example of an online multilingual translation service. Here, you can select as many language names as you want through the language columns at one time and get meanings in all of them simultaneously. You can use it for your small personal needs as well as your company needs for different documents, for direct response to your customers, and for song lyrics too.
Smodin is another online tool for translating into multiple lingos at once. You can even download the translated text in the form of a CSV file or JSON format. Smodin claims that by allowing download from their primary domain, professionals can use the content for textbooks, ebooks, news, articles and so much more. Moreover, it has listed a wide range of language names that you can choose simultaneously. You can use it for image translation as well. Of course, you can't enter the image but you can type the content from there and get it translated instantly.
Multilingual Translator Apps
There are many apps for Android and Apple devices, specifically designed for business personnel, travelers, students, educationists, and just about anyone who needs to use it.
These apps offer multiple interpretations of texts, documents, and articles. Besides translation tools, they also serve as communication tools. For instance, if someone is chatting with a Japanese friend overseas and want to answer in their language, they can enter the text in English and get the translation immediately which can be copy-pasted as an answer in the dialog box. The settings tab of these apps allows the user to pick the language they desire.
If you have a YouTube Channel or you're a social media influencer and want to give an immediate response to your foreign fans, these apps can really come in handy. Their multi translation feature is awesome. You can also use them for your history project in which you want to write famous quotes with their translations.
But if you are using a WordPress site for your business purposes, they make your life easier with their multilingual plugins.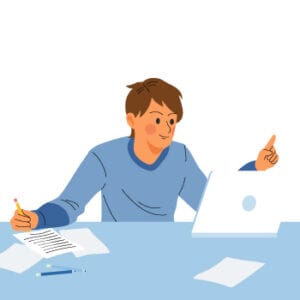 What Is A Multilingual WordPress Website?
Setting up a profile or an e-commerce website in your primary language is great. But what about your audience residing in remote regions of Scandinavia. Here's the best thing about WordPress, it automatically redirects your users to links to your website but in the language of your remote customers. Or they can go to the settings tab and choose a language from the language drop-down. And in just under a minute, it will go from the default language to the selected one.
The process is simple, the WPML allows you to add a language switcher as a sidebar widget. You can add it to your navigation menu, making it simpler for the users. This approach works great for businesses that offer global shipping. WordPress themes come with a multilingual CMS plan so all you have to do is just pick a friendly URL and there you go, ready to make your business live.
The comparison between a professional translator and machine translations may never come to rest. However, their utility is undeniable. We live in a world where technology runs our lives. And there is no shame in taking advantage of that. So, whether it's your translator app or a company you pick for your business needs, make sure you do your own research and feedback review before making the right choice.