(Last Updated On: January 16, 2021)
You can talk about your expertise all day but nothing beats the old-fashioned business cards. With business cards, people can get in touch with you in minutes. They are like your second identity, a professional one. It's like an impression of how well equipped you are for a certain job without the need of a specific explanation. But it isn't just a piece of paper or a colorful card. A lot goes into the creation of a spectacular and attractive business card.
Design 
Undoubtedly business card designs are the most important. There are many business card templates out there from which you can choose. You can even ask a designer to create a personalized one for you.
A design includes the setting of the text, the fonts, the template setting, and even the shape. Regular business cards are rectangular with one-sided text but that's not something you can't ask your designer to change. They say that the basic purpose of business cards is to be handy so that they can fit in a wallet or a cardholder. But then again, variations are always available and a personal touch can give you a feeling of association.
Color Scheme
Colors are a significant aspect of business cards. And this includes not just the color of the card but also the text. Card layouts are also distinctive. Bold letters are mostly used for name and designations. And their colors should be visible in just one glance. Most of the time people prefer lighter card colors with darker font colors usually black, blue, or green. Characters are mostly vibrant and noticeable.
Content 
The content of a business card isn't limited to contact info these days. Of course, it has your name and designation, your official address but depending on the type of business, you can involve other things too.
For instance, EMail addresses are now essential as most business communication is now done through E-Mail. If vital information needs more space, double-sided cards are also used. Agencies understand that business cards can turn potential clients into loyal customers. This is why they insert as much information as possible but in a way that makes communication easier.
Social media profiles such as Facebook, Twitter, and LinkedIn can also be seen in today's business cards. Marketing materials such as association with a certain brand can also be written on the cards.
Can A Translator Get A Quality Business Card?
If a translator is working with a company, they can get a business card from the company with their job title written on it. But if they are working freelance, the template will be different.
Working independently without any fixed hours implies that it's your service. And when you are providing a service, it's your business. So then you have more options to make an attractive contact card for potential and direct clients. There are even many sites that allow people to create their own business cards. Modern tools are available to get creative and create your own masterpiece. A template you can even save for later use.
Create Perfect Business Card For Freelance Translator
If you are a freelancer, looking to get creative, let us give you a few tips. Before putting that effort into making your translator business card, assess your requirements and your needs.
Multilingual Translations; What Are They?
So, if you are asking yourself, What Is A Multi-Language Translator? Then here's an example. You all have searched for translation of multiple Spanish quotes from your favorite Netflix series and your go-to destination was always one, Google Translate. It's incredible how much people use it. The reason, it offers multi-language translation. You can select the primary language in the left panel and enter the target language in Google translate and there you have it. What's even better? It also reads it for you. So that's what a multi-language interpretation is. It allows you to get multiple meanings in multiple languages of the same text.
But Google is not the only one out there. There are dozens of translator apps that offer the same service. Translatr is one example of an online multilingual translation service. Here, you can select as many language names as you want through the language columns at one time and get meanings in all of them simultaneously. You can use it for your small personal needs as well as your company needs for different documents, for direct response to your customers, and for song lyrics too.
Smodin is another online tool for translating into multiple lingos at once. You can even download the translated text in the form of a CSV file or JSON format. Smodin claims that by allowing download from their primary domain, professionals can use the content for textbooks, ebooks, news, articles and so much more. Moreover, it has listed a wide range of language names that you can choose simultaneously. You can use it for image translation as well. Of course, you can't enter the image but you can type the content from there and get it translated instantly.
Target Audience
First of all, see who are they. The people for whom you are creating your business card are most important. You must always remember that their mindsets are the biggest determinants of whether they trust your services or not.
For example, if you are a technical translator, you have to be careful what you put on that card of yours. Apart from language pairs, don't forget to include your area of expertise. In the translation business, talking to the point is crucial. Use specific terms, such as a medical translator or software localization expert. Enter your social media profiles where they can view more about your experience in the field, your qualification, etc. You can even add your dedicated email address for business queries.
Another thing is if you are an immigration lawyer who is also opting for translation or a professor who wants to go with academic interpretations, make sure that you have separate cards. It is also important because if someone is choosing you for translation, they don't want to get confused. Also, you might need different E-Mails, so make sure you list the right ones for the right people.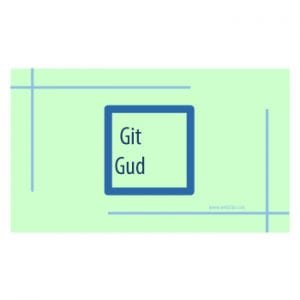 Bilingual Business Cards 
For a translator to attract potential clients, he must go bilingual. A translator who can translate from English into Japanese and Japanese into English has potential clients who are both Japanese and English-speaking. So, he must go bilingual, and not just settle for English business cards.
Choose A Reliable Source
There are different templates available for quality business cards in different languages. Different agencies have their sites on the internet where you can order high-quality business cards via E-Mail or live chat. One of them is known as Vistaprint. It allows you to share your own template, choose your own colors, enter pictures, logo, and company names.
Vistaprint has helped hundreds of freelance translators in the creation of their business cards. They even allow you to enter additional comments for designing and other purposes. Pricing is reasonable and the process is simple. You can check out Vistaprint right away as it is the favorite of translators.
Should Freelance Translators Have Business Cards?
Well, of course, they should. These tiny cards can work as a substitute for a professional website, a freelancing profile, or a job title at a prestigious firm.
The translation is required now in all walks of life. From immigration to academics, from business to localization, from affidavits to bank statements, people need them. And searching for a reliable source takes time. For such people, if they have the contact details of a trusted freelancer, they can go straight to you.
It's like if you are going out for a lunch with friends or going for breakfast at a cafe, you can pass those cards onto the staff there. Tell them what you do and they can help others by helping you too. Getting more jobs with word of mouth won't hurt you. Of course, you can use your social networking skills to get more clients. Even your foreign neighbors might need your services and you wouldn't know that. So it's best to go out there and share your cards with others, we bet no one would refuse to put a simple card in their wallet.
Even multinational companies are looking for linguistic experts all the time. So who knows when you get the opportunity of a lifetime?
Another way to ensure you are doing it right is through a digital business card. You can hire a professional graphic designer to pick your template and turn it into a digital business card. Now, this card you can send via email, link it up on your Twitter, Linkedin, or anywhere you are digitally active. You can even send it to your existing clients for further recommendations and contacts.
So, this is it, now that you have ticked all the boxes, we are sure you can get yourself the best of introductory cards. Translators are an integral part of society and their expertise is needed now more than ever. Make sure your talent is not wasted.