(Last Updated On: January 6, 2021)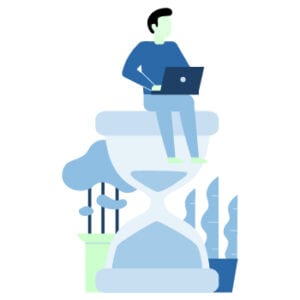 The Importance of Time:
Many people say that time is money but that does not truly explain the importance of time. It is only in rare moments of life that we come to appreciate the importance of time. When someone lets you through the door first and that second helps you catch your train. Yyou realize the value of a second. When an extra minute at the end of the exam helps you correct your mistake and write your conclusion, you realize what can be achieved in sixty seconds. Time is not only important for individuals only. It is important for every country and business.
Every industry relies on the workers and management to finish their tasks in a timely fashion. A little delay and a company can lose millions of dollars. Whoever makes the first move, gets to taste success. When people are facing a quickly approaching deadline, they have to turn to others to get help. For instance, if someone is applying to a university for admission and they need to get their degree translated, they will have to find a linguistic expert who can complete the task in record time. This is why everyone in the world needs to understand the importance of time. It is the only way we can help each other.
Language Services:
Another thing that is important for the world is linguistic assistance. Documents and texts are published in different languages. Without the help of language experts, people would not be able to access important information. If a student in Japan can study the laws of Physics written by an American today, it is only because of language experts. It is language interpreters that makes it possible for the representative of every country at the United Nations to understand each other. Every industry from healthcare to education would be completely lost without the help of interpreters and translators.
A professional translator understands the importance of his job. He makes sure that every document is translated in the best way possible. This is how the world manages to stay connected. Healthcare experts can treat their foreign patients easily only because of language interpreters. Businesses can launch their products in foreign countries thanks to linguistic experts.
Popularity of Language Services
But the popularity of language services has also given rise to unreliable and inexperienced translators. If a person hires an inexperienced translator or language interpreter, it will create a lot of problems for them. Businesses can offend a foreign audience if they put incorrect slogans on their banners. This is why the job of a professional translator is so important. It is the qualified translators that make it possible for countries to communicate with each other. Thanks to experienced language interpreters, business meetings can be conducted and corporations can make their products available everywhere in the world.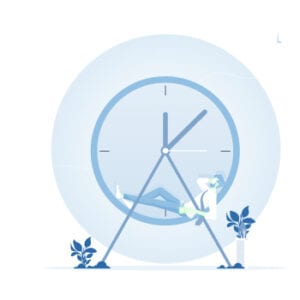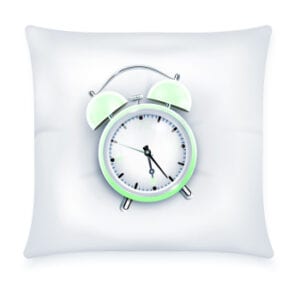 Turnaround Times:
Time is important in the language industry too. If a foreign language document is not translated on time, a person will not be able to apply for immigration. If a translator takes too long to translate a degree, a student will not be able to get into the university of their choice. Businesses can also face difficulties if their papers are not translated on time. These examples show the importance of translation times and prove why every linguistic expert must deliver their projects on time. But unfortunately, not every translator you find will be a professional.
Poor Average Delivery Time
Some agencies and freelancers have a poor average time, which means they can take weeks to finish working on your project. If any agency is taking too long to finish your project, then that means they don't have the right systems in place to handle the tasks that are sent to them. A good agency understands how important the time of their customers is. They have systems in place that help them finish projects on time. Even when they have to work on short notice, they deliver quality results. For such agencies, a couple of hours is sufficient time to finish a project. They assign the same project to multiple translators so the task can be completed quickly.
It is true that some translation projects require more time than others. If the word count is in the thousands, it will not be possible for an agency to finish the project within 24 hours. Sometimes, notarization's can also require a long time. But in most cases, people only require urgent services when they are applying for admission to a university or for immigration. In such situations, the papers that they need to get translated don't have word counts in the thousands. This is why such papers can be translated in a short amount of time. Any good language expert will be able to translate your birth or marriage certificate within 24 hours. And if you hire an agency, you can get the task completed within a couple of hours.
Translation Times of COVID-19:
The world is changing every day and with it, every industry. In 2020, COVID-19 changed the world in a way that none of us could have expected. Although the world did come to a halt for some time, we couldn't stop living for long. As the world began to move again, industries had to change so they could adapt to the new situation. The easiest way people can protect themselves from COVID-19 is by staying indoors. The language industry already had a solution in place for this. All the good agencies make sure that their customers can place their orders online. Not just that, even if someone just has a question, they can reach out to an agency and get the answer that they want.
Delivery Time and Translation Management Systems
People can get linguistic solutions without having to step outside their door. They can be certain of the work quality of an agency by checking reviews on the internet. The whole setup is designed in a way that benefits the customers. Even in a global pandemic, the linguistic barrier will not keep people away from each other. Language experts are ready to provide assistance to people 24/7. They also don't have to leave their homes to provide assistance to their clients. Agencies have their online management system which connects their managers with translators. All the projects can be completed in software and then shared with the customers.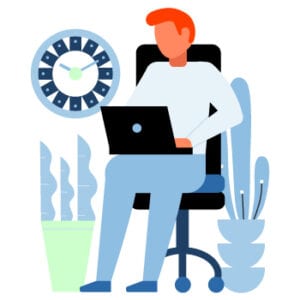 What Are the Rates for Urgent Linguistic Solutions?
When people require an urgent linguistic solution, they can make wrong decisions in their desperation. They might end up hiring an agency that will charge them unfairly for urgent delivery. But the average rates for urgent deliveries are not as high as some agencies charge their clients. In fact, a good agency will not charge you anything at all for urgent delivery. You will only have to pay for linguistic assistance.
For instance, if you are getting a certificate translated, you will be charged $0.12 per word. You will have to inform the agency that you need the project completed within a couple of hours. They will not add any extra charges to your bill for the quick delivery and send the project to you on time. So, if you don't want to get charged unfairly, hire a good agency. Not only will they provide you with quality solutions at affordable rates, but also deliver the completed project on time