(Last Updated On: July 28, 2020)
The Scandinavian countries are blessed with everything. They have natural beauty in abundance, and they also have peace, something a lot of other countries struggle with achieving. They are the perfect states to their citizens. They offer universal healthcare and education facilities. They are also known for their high rankings on the Human Development Index. But the most unique things about them has to be the Nordic culture that they follow like it is the law. Every Nordic citizen follows the rules of that culture. They continue to follow the culture even if they move to other countries. An important part of the culture is the languages that have descended from Old Norse and share a lot of similarities.
The Scandinavian Languages:
The most commonly known Scandinavian languages are Swedish, Norwegian, and Danish. However, there is a general misconception that they are the only Scandinavian vernaculars. They have two lesser-known relatives, Icelandic and Faroese. Icelandic is quite unique and challenging. It is only spoken in Iceland, where other vernaculars are also becoming famous. Faroese is spoken in the Faroe Islands and some parts of Denmark. Unlike the other three, Faroese and Icelandic are not mutually intelligible. However, they are the most closely related to each other, which explains the similarities between them.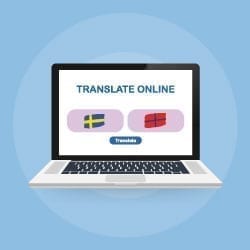 What Are the Top 5 Scandinavian Dictionaries?
Scandinavian countries are the best places for travelers. From their green mountains and lakes to the northern lights, they offer endless beauty. However, the linguistic barrier might scare some people. Although the majority of people in the region speak English, it is justifiable for people to feel scared about language differences. However, our smartphones are in our pockets all the time only to help us in situations like these. You can travel to Scandinavia as long as you have the best dictionaries.
Here are the top five dictionaries that can help you during your trip to the Scandinavian Dictionaries: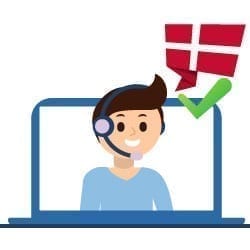 Although the app is marketed as a translator, it can be pretty useful as a dictionary too. The best feature of this app is that it works perfectly well in offline mode. The offline support is for all the languages that are available in the app. You can point with the camera to get the meaning of words written on menus or signboards. The app also gives you the option to upload images from your device. You can also use voice support options so you can learn the pronunciation of a word whose meaning you just looked up.
Google Translate:
A competitor of Microsoft's program, this one has been around for a long time. It is helpful in a lot of ways and can be relied upon for dictionary assistance for Scandinavian languages. If you use the web version, you will also get suggestions to use a word in a phrase. This can be particularly helpful if you are trying to communicate with someone. This one also comes with voice and image support. However, its offline mode is limited to fewer languages. Users have to download a language pack if they wish to use it in offline mode later. The improvement in the app is remarkable and has made it a lot more accurate in recent years.
Speak and Translate:
Designed for users that are not good at typing and prefer to speak to their language app, this one is a favorite of many travelers. Although its translations are pretty useful in every situation, it is the dictionaries of this app that have been the most helpful to users. Whether you are looking up a particular word or a phrase, you will be able to find its meaning easily with Speak and Translate. You can also get English words translated into the language of your choice if you wish to have a conversation with a foreigner. This will be useful when placing an order at a restaurant.
SayHi Translate:
A very frustrating thing in translation is when you can't find the meaning of a slang. If you are in a Scandinavian country, but you don't know the local slangs, you will feel pretty confused. But with the help of SayHi, that won't be a problem since it recognizes and translates slang words. It offers automatic speech recognition for Danish, Swedish, and Norwegian. But support for Icelandic is expected soon. You can also use the text to speech option for the three tongues mentioned above and get the meanings of words easily with SayHi.
iTranslate:
The reason behind iTranslate's popularity is not only its accurate translations but also the dictionaries and phrasebooks it offers its users. With the help of the phrasebook, you can pick the most commonly used sentences and prepare yourself for future conversations. The dictionaries will help you find out the meanings of words, regardless of how complicated or unique they are. The visual dictionary offered by this app makes it easier for people to memorize words and their meanings.
No app is currently offering support for Faroese, but the people of Faroe Islands speak Danish too, which is why you won't have any trouble communicating with them if you have the above-mentioned apps. However, if you need help with documents or business papers, it is better not to rely on apps and get in touch with human experts. Only native translators can help you when official documents are in question. You will regret using apps for official purposes.