(Last Updated On: July 28, 2020)
Maybe in the beginning languages only helped people with trade, but quickly they realized it was the best way to express their feelings. Without it, we wouldn't know how to tell people about our emotions. They help us form connections with people. It would have been impossible to build relationships without words. But one of the things languages help us express is our anger. If you have ever screamed loudly and felt better afterward, you know exactly how good it can be to let out your anger and frustration. Words help us do the same. By giving us an outlet, they keep us from doing something foolish.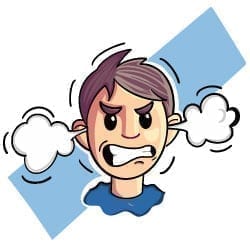 The Norwegian Language:
One of the Scandinavian languages that originated from Old Norse is Norwegian. It is known for having a strong connection with two other Nordic languages Swedish and Denmark. The three also share similarities in their dialects. Most of their varieties are mutually intelligible to some extent. Norwegian also shares a connection with English and German. A Norwegian speaker can interact with officials in other Nordic countries in his language. They do not require the assistance of a translator or interpreter in such situations. There are two official written forms of the language today.
Top 10 Norwegian Swear Words:
Cussing helps human let out their frustration. People yell profanities when their teams lose and then go about the day's routine. Knowing swear words in different languages can be helpful so you can understand when someone is being disrespectful to you. It is also a unique thing to learn that you can show off to friends at parties. The profanities in Norwegian are affected by the region. The offensiveness may vary from region to region. The dialects also have their own varieties of swear words. Here are the top ten Norwegian swear words:
Dritt/drit:
A less severe cuss word, which means 'shit.' An interesting thing about Norwegian profanities is that each term can be used in different ways. This one, for instance, can be combined with other terms to make it more severe. 'Drit og dra' is used to mean 'go f*ck yourself.'
Kyss meg i ræva:
This is something that English speakers also use in their everyday conversations. In fact, it is also pretty common in movies and tv shows. The meaning shows that this phrase refers to the common phrase, 'kiss my ass.' Thankfully, there haven't been any additions to the phrase in Norway to make it more profane.
Helsike:
No parent wants their child to swear, which is why they use censored profanities at home. Even saying hell in front of kids is not right, so parents resort to heck. Helsike is Norway's version of 'heck' that both adults and children can use.
Hold kjeft:
With the simple meaning of 'shut up,' this has been approved for use in children's programming in Norway. However, if you are in Western Norway, avoid using this as it has a more offensive meaning there.
Svenskefaen:
The banter between countries is common everywhere. But sometimes, there are xenophobic tendencies behind them. Every person is a little bit scared of outsiders, but some countries end up creating terms for them. This word means 'damn Swedes' and is a derogatory term that Norwegians use for Swedish citizens.
Faen:
This is the most used swear word in this country. The literal meaning is 'the devil,' which is why it is often used to express frustration at a situation like 'damn.' For instance, if someone missed their bus, you will hear them say Faen. However, it can also be used to insult others. Other words can be combined with Faen to make it insulting.
Jævlig:
Terms like the devil, hell, and Satan are pretty common in Norwegian profanity. The term mentioned above means 'devilish,' and it can be used to describe both good and bad things. For instance, if something tastes bad, you can add it to the sentence. It can also work if you are praising someone, and you want to say you are damn good at cooking.
Kjerring:
Although it means 'old/ugly woman,' it is considered a swear word in most parts of the country. However, in Northern Norway, it is considered a compliment. Whoever said Norwegian profanities are not confusing definitely lied to you.
Drittsekk:
Like German, compound words are pretty common in Norwegian swear too, which is anyone can get creative with the language and create new profanities. This one would translate to 'shitbag,' another term that is quite common in the US and can also be heard in movies.
Søren:
Another children-friendly term in the list of Norwegian profanities is Søren, which means 'dang,' a lighter version of the word 'damn.' There are a lot of swear words in this tongue that are pretty offensive, which is why a few simple ones were created for children's shows.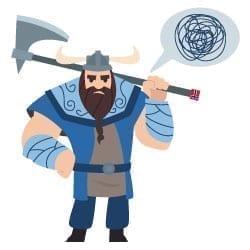 Knowing the most used profanities in Norwegian can be helpful if you plan on visiting the country. But if you learn the language yourself, you will be able to create compound words whenever you want and increase the severity of a profanity according to your level of frustration. The terms with the meanings, like the devil and hell, are the most used ones in Norway. If you visit the country, they are the ones you will hear the most. By learning their different variations, you will instantly become fluent in the common tongue that is spoken in Norway.