(Last Updated On: November 15, 2023)
Email newsletters today are often used and are more popular than in the past. What's that has to do with translation quality you may ask. Well, read on.
Through e-mail, an opportunity has opened for the immediate and direct communication between client and customer. Also, email newsletters can be useful in cases where your web site is multilingual. In this way, you can send news to your customers from different parts of the world, and the information and content you would normally provide them through brochures and conversation, you would now do via email in their language. But for this you will need to translate your material before sending it out. If the translation quality is good, your email will get more engagement from your corespondents. Email newsletters can be applied to building brand equity and increasing the power of the brand by increasing name recognition, which ultimately leads to more sales and higher profit margins over competing brands.
How to improve your newsletters by improving translation quality
The basic foolproof strategies to boost e-mail newsletter subscriptions or if you want to attract a larger number of subscribers to your e-mail newsletter are the following:
You have to make it clear what they receive by registering your e-mail newsletter. Explain the quality of the content, and what type of news they will receive regarding regular product information or for exclusive discounts.
In addition as attractive information for your clients, sometimes it's nice to include some extra motivation for them in the form of bonus reports, whitepapers, tips from industry experts, webinars, or a contest with a prize that is relevant to your products / services.
What helps you to build credibility with existing or especially to future customers is to show them some testimonials from satisfied customers, include your certificates or the number of current users on the registration page.
You can also turn on a previous NewsLever feature for more information and best practice tips for using popup subscription forms.
If you want to offer multiple email address capture opportunities, include them on invoices, in your email signature, in the footer of promotional emails or at the end of blog entries and feature articles.
Note that the registration must be simple but through it, you should get the information that you need from the client such as their email address and name.
Use social media to get a larger number of users. At present, the most frequent social media of this type are Facebook, Twitter, Google + and LinkedIn.
You can also use services such as Google Adwords which present contextual ads in the form of banners or sponsored addresses and are visible on web sites or search results. Through this search more users would be lead to your website.
Another way to increase your customer base is through cross-promotional opportunities. Look for a company with similar products or services to promote your e-mail newsletter on their websites and in their email newsletters. In return you will do the same on your website for them.
10. QR codes are two-dimensional matrix bar codes that can be scanned by smart phones using the barcode scanner installed. In this case, the barcode will take users to a landing page on your website that emphasizes the value of your e-mail newsletter and includes registration forms. This action step can be use in your e-mail marketing.
11. Set strict deadlines, whether they are weekly or monthly, for when you will post the latest information newsletter to subscribers and obligatorily stick to them.
12. Set A / B split tests to determine what works best for your target audience – in terms of copy, layout, calls to action, color, length of the form, etc. – to save multiple e-mail newsletter registration.
13. If you have subscribers who are from another language area and if their number is really big, you should translate your newsletter.
14. Translation needs to be customized according to the culture of the country your users are mostly in.
15. It will be a waste of money if you do not make sure that if you refer to your website in your newsletter that your website is also in that language.
16. Through your newsletter releases, congratulate your users when there is a holidays that are celebrating in their country.
17. Always end the newsletter with a friendly greeting and a personal signature.
If you want your subscribers to be more receptive to your newsletters, a great way to do that is to use translation services to translate your newsletters into your readers language. Even though most people know enough English, they would prefer to read whatever you have to say in their own language. Recent studies show that people are 3 times more willing to buy a product if it is presented in their native language. Obviously, the translation quality needs to be good otherwise you may see a totally different effect of your efforts.
If you want to maintain your list of email newsletter subscribers, you need to be persistent. With these tips, you can attract new customers and achieve a newsletter with quality content.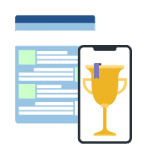 Why is quality always a top concern for us, regardless of the services or products? Well, quality means more resilience and sustainability for most yet translation quality is an entirely different term.
The quality of translation determines the successful conveyance of the message that the translated document contains. Translation isn't just about turning the words into another language, it should provide accuracy as in the original document. Such quality can only be achieved when the people involved are professionals who understand the true essence of quality.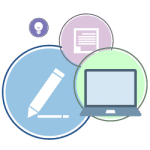 There are tons of examples where a slight error could drastically change the entire outcome of a translated document. In fact, every translation could lose its significance if it's not carried out by the right person or the right company.
For immigration, marketing, legal, business or healthcare, seeking out the excellence of a worthy and accredited translation agency means staying ahead of any discrepancies.
Translation Quality
Translation quality standards play an essential role, but they are no replacement for providing on-going preparation and feedback to translators, as well as supplying translators, proofreaders, and editors with the necessary resources and knowledge on the subject matter, the context in which the translation will be practiced, etc. Translation teams who are provided with dictionaries, style guides, support elements, and contextual knowledge can give a translation of higher quality than those who are just delivered a text with no experience. In these cases, the focus changes from quality control to quality enhancement. NordicTrans takes care of every aspect of the project and offers high-quality translation quality.
At the elementary level, a quality translation:
• Meets the client's specifications
• Maintains the original content
• Effectively carries the original meaning to the target public
But wait, there's more! Translation quality standards can change depending on specific client demands, languages, resources available, and specialized fields.