(Last Updated On: November 15, 2023)
The need of regular translations might be challenging for your business. It is a must to choose carefully the translation company you are going to work with. So make a careful research and choose a reliable partner for your English to Finnish translations.
Where are English to Finnish Translations needed?
Finnish translation services are necessary for the businesses who work with Finnish companies. This guarantees the success of your business correspondence. Contacting with partners and clients on their native language will show your respect to them and professional attitude.
Professional English to Finnish Translations for Your Business
You might choose to let one of your employees cope with the English to Finnish translation for your company. Do this only if you are sure that this person is really fluent in both English and Finnish. Translating from and into Finnish is a quite challenging, so let only a proficient translator who is well-versed in the field do it.
If you expect that you are going to need translation to Finnish regularly, you might consider training some of your employees in Finnish. Have in mind, however, that this takes time. Also, when you need a quality translation, it is definitely better to work with experienced translators. They know how to make a quality translation according to the context and how to avoid mistakes.
Prepare your Documents
This is an easy step which will help you receive a quality translation faster. Be sure that your documents for translation are well-formatted and contain only the thing that you really need to be translated. Delete anything that is not important.
If you are in need of Finnish translation, do not make any compromises. Work only with a Nordic translation agency which is able to provide quality translations on time. This is the key to the success of your business communications.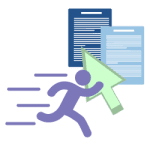 When you are in need of English to Finnish Translations, what would be the most pivotal factor perpetually imprinted on your mind?
In our opinion, it would be a company right in the heart of Europe, with translators who are well aware of the terms and usages of both Finnish and English languages, along with their translations accordingly. And factually speaking, you need nothing more than that. Gone are the days when finding a service was hard, and you had to go out looking for signboards and agents.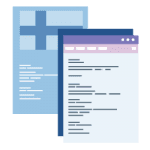 The world today is the world of internet technology, everything is just a click away. A Nordic Translation company that provides online services, is your ultimate go to place.
Whether you need to localize your app for your Finnish audience or you need a complete revamp of your English website to a Finnish showroom, you can get all that, sitting right on your computer.
English to Finnish Translations
Finland is highly flourishing as a country as well as per capita. With their significant participation in foreign business, and with ongoing contributions to the technology business, English to Finnish translations is frequently ordered. Regardless of what sort of English to Finnish translation service you need for your document, we have translators who have directly related skills and experience. For any Finnish technical translation, we will assign expert translators who are familiar with any industry-specific terms, complicated directions, diagrams, scientific equations, and other written texts that may include technical language. Because NordicTrans provides English to Finnish translation service to a worldwide client base, we offer only the most professional, accurate, and timely translations, and at the absolute best possible rate you'll find. For a free consultation, connect to our live chat, available 24 hours a day. You can also visit our website to study more about us and our translation services.