(Last Updated On: November 17, 2023)
Swedish document translation needs to be done by professionals. Documents often contain a specific terminology and not everyone is able to translate the text correctly according to its purpose and the context. Native translators are able to make an excellent translation because they know the language very well and which words suit the different contexts.
Swedish Document Translation
You are going to need it if you work or plan to work with Swedish companies and institutions. All of your important documents need to be translated by professionals. This is the way to avoid mistakes in the translation.
Swedish document translation is a real challenge because the language is difficult and an official style has to be followed in the translation.
The Importance of Business Correspondence
When working with foreign companies everyday correspondence is necessary. You will also have to translate documents often – contracts, reports and others. This is the way to keep your partners informed and to be aware of what is going on with your joint business activities. So, be sure to use the services of a reliable translation services when you are need of Swedish document translation. Otherwise, you risk having serious problems with your business partners.
Hire Native Translators in Your Team
If you have this opportunity, hire native speakers of all foreign languages you work with and use these people as translators. Having native translators in your team is a great convenience because you will always have who to translate for you in our own company. Be sure, however, that these people are really able to cope with business correspondence and work with texts. Sometimes, only knowing the language is not enough for making a quality translation. It is better to hire in your team people with rich translation experience, or go with a well known translation company which can always provide you with quality translations.
Why translation is highly needed in every language
The field of translation has evolved and expanded overtime, catering to clients at a larger scale. Clients seek expert translation services for not just general documents but for specialized documents in various niches like medical, legal or technical. Internationalization and globalization led to a rise if the translation market, and companies started to pop up. Unfortunately this made it harder for clients to choose the best services they can afford. Numerous companies promising accurate services and not holding up to their promises made clients a lot more cautious when picking up a translation partner.
Still, translation is so badly needed from and into just about any language today, and Swedish is no exception. Individuals looking to immigrate to the US or to the UK, Swedish companies expanding internationally but also international companies looking to sell more in Sweden, they all need accurate translation services. A part of them choose NordicTrans and they are keep on coming back whenever they need something translated. This has to say something about us: they like our services and our prices.
The next long-term customer could be you. get in touch and see what we can do for you!
Swedish Document Translation
Documentation is crucial for every business running in this world. They don't only contain information that is vital and classified but also they are written in an official and strict pattern, a pattern or format that must be followed, no matter what. Sweden is a country known for its prosperity and potential growth in all sectors and Swedish document translation services are as important as they sound.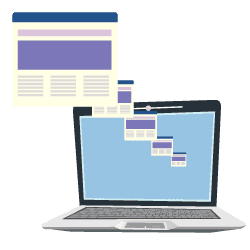 If your need is related to a business agreement, deed, legal reports or a certificate, you have to be very careful while choosing the right one for yourself. Having the perfect knowledge of the Swedish language is definitely a set pre-requisite for the translator but he must also have the complete understanding of the document setting in Sweden. It is mandatory for translators to keep the information intact with the format that of the original. If you don't know where to find such a translator, get in touch with us and we'll connect you to our highly qualified Swedish translators.