(Last Updated On: December 24, 2020)
Accurate translation is especially important for the success of your business. When you work with foreign partners, there is no place for misunderstandings. The impeccable business communications will help your business prosper. So, if you work with Norwegian partners and clients, you must use professional, accurate Norwegian translation.
Who can provide accurate Norwegian translation?
Imagine that you give your business documents for translation to someone with mediocre language skills. Any mistake could lead to very unpleasant misunderstandings with serious results for your business. Use only the services of a reliable translation company. Even then, make sure the company will assign a native Norwegian with experience in the field the document falls in. For instance, if you want to translate a technical document into Norwegian, you should have a native Norwegian with extensive technical knowledge doing the translation. Thus, you will be sure about the quality of the translation provided.
Reasons to Translate your Documents in Norwegian
Translating all of your documents is important if you have or plan to have business contacts in Norway. Everything about your company has to be accessible in Norwegian – your financial reports, advertising materials and others. Thus, you will have clear and successful business contacts. Norwegian translator or Certified Norwegian translator can do translation from Norwegian better. Professional Norwegian Grammar is better than any freelancer with no certification. Many medical translators are available and some translation Agency on Contracts also do translation business in Norway. Document translation service provider also provide services in Norwegian spelling, Professional translator are skilled translator with Norwegian Academic translation. Machine translation requirements are not what human translation requirements are. Deep comprehension of technical translation can be done by Norwegian linguists.  Financial translation, medical translation services provide translation options for Norwegian medical translation. There are many types of translation projects are available for source language. Norwegian document translation and Norwegian Website translation is most needed in the world. Norwegian translator that are certified Norwegian translator provide a legal translation of a contract, birth certificates and documents of Governmental agencies. Expert linguists of English language and Norwegian can provide excellent services in Norwegian.
Norwegian translation
Be sure to use accurate Norwegian translation for your website content. Your website should present useful information about your company and its products and services. It should be intriguing and motivating for the client to choose you. For having bigger business perspectives, your website should have as many language versions as needed. So, if you want to make your services and products accessible for the Norwegian market, be sure to have a Norwegian version of your site.
Communicating with Clients
Your company should be able to communicate with its clients on their native language, at least in a written form. So, if you have inquiries from your potential or current Norwegian clients, you need to use high quality Norwegian translation services. Be sure to ensure your clients quality customer experience and to give them detailed information about your company and your products.
Accurate Norwegian Translation
Do you know what's the best part about finding the accurate Norwegian Translation services? you won't have to go to Norway yourself to get one. Jokes apart, you actually need someone or some company that understands the Norwegian language requirements. About Nordic Languages, you can't stay unsure or a little sure, you either know it or you don't. This is why we have gathered the best Nordic translators on our team. Our most seasoned translators have been dealing in Norwegian translations for years and they are very well aware of the importance of accuracy, not just in Norwegian translations but translations in general as well.
Besides expert norwegian translators, we have also taken on board the social marketing specialists, digital analysts and they all work in close coordination whenever a business project is on the table. Even in certificates and documents, the accuracy is so significant that a certification of accuracy is considered mandatory by numerous international organizations.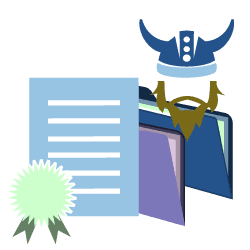 Norway
Norway is home to a robust economy and rich with natural supplies including oil and gas, woods and minerals. If your content is associated with the oil and gas domain, being able to communicate in the native language accurately opens up a new door of success.
Our expert Norwegian translation service is trusted by several individuals, businesses, and organizations across the world. We have comprehensive experience in delivering expert skills in accurate Norwegian translation, proofreading, editing, and publishing. Our Norwegian translators have years of experience in translation in several different languages and can provide you with quality Norwegian translations for automotive, marketing, legal affairs and other purposes.
If your goal is to give your website a global reach, including Norwegian language content in your site, can help you add clients from the Norwegian Market. New clients will be more likely to find you in their searches and buy from you if you have translated your content accurately in Norwegian!