(Last Updated On: July 30, 2020)
Everyone has opinion about things but we also have lots of opinions about others. Someone can mention a few of your colleagues, and you will be able to go in detail about each of them and their personalities and behaviors. Sometimes our opinions are formed based on our experience with people. Someone is rude to us all the time so we think that they are not a nice and friendly person. We will also share this opinion with others to keep them away from the non-friendly person. We also form our opinion about people based on what we hear about them or what we see them doing. If you ever see someone helping a stray animal, you will instantly think of them as a kind person. You will also tell others of their kindness. You can hear about someone being extremely helpful and they are the first one to come into your mind the next time you need help.
Sometimes, our opinions can be wrong, especially if they are based on rumors and stereotypes. But if we use our eyes more than our ears and use our cognition instead of relying on rumors, we can form correct opinions about others. Judging people correctly can help us in various ways. We will know who to turn to when we are in trouble or who to stay away from if we want to live a negativity free life. But people aren't the only ones we can benefit from judging correctly. Countries are also something that we frequently form opinions about. States also have pretty strong opinions about each other. There are those who are constantly at odds with each other and then there are the ones that have been in a friendly relationship for as long as anyone can remember. There are countries that intimidate people and the ones that people hope to visit one day, if only for a while.
There are the ones that hold religious value and the ones that have immense power over the politics of the world. But the best countries are the ones that everyone has a nice opinion about. They are the ones that everyone thinks of as harmless and rightly so. They give off the most positive vibes and their citizens' rank on the happiness index proves that. Their governments are polite and offer the most personal freedoms to their population. Such countries are the ones that the ones living in suffocating environment want to move to one day.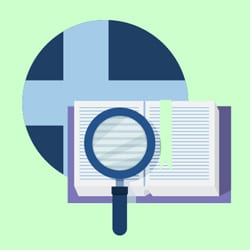 But moving to a new country is not as easy as reading about one and getting fascinated by it. It is one thing to think that a place would be ideal for living but it is another to get to that country and adjust to its environment. Even the most welcoming place will expect you to know something about its culture and language. And if you tried to incorporate yourself among the population without attempting to learn about them, you will only come across as impolite. Even a happy country cannot tolerate someone disrespecting them blatantly and would expect more from someone they are willing to welcome with open arms.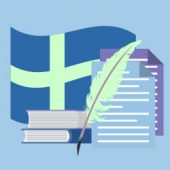 Sweden is one of those countries that everyone has only nice things to say about. It is a peaceful and financially stable state that anyone would love to live in. It also has a rich history that is full of interesting stories. Being a Scandinavian country, there should be no doubts about the beauty of Sweden. Although it can get a bit too cold at times but that's also a part of the Scandinavian charm. However, if you move to Sweden, weather isn't something you will have to worry about straightaway. There are other things you will have to focus on first, like learning about the country's customs and getting to know the language. If you want to connect with the population and wish for them to accept you as one of their own, you will have to prove to them that you actually respect them.
Learning about Swedish's origins can help you in impressing the locals. You can also fill up your memory with interesting Swedish language facts. They will expand your understanding of the language and help you build a connection with the local population. If you plan on learning Swedish in the near future, reading about the language will only motivate you more. It will also improve your learning speed because you will want to know the language in its entirety. If you are worried about finding information about Swedish, we have got you covered. We created a brochure for the sole purpose of helping people develop an understanding of Swedish language. The brochure contains pretty interesting facts about the language of the Swedes.
It is available for free and you can read it online, if you want, or download it on your device and enjoy it even when you are offline. You can continue reading it slowly to absorb as much information about Swedish as you can. Once you are done with the brochure, you will notice the difference in your thoughts about Swedish. You would not be able to help yourself but feel connected to the tongue. You would want to learn and speak Swedish as quickly as you can. Our information filled brochure is not something a lover of Sweden should miss.