(Last Updated On: November 4, 2023)
French is a beautiful language with a rich history, and its influence extends far beyond the borders of France. It's not just the official language of France, but also the primary language in many other nations around the world. In this blog, we'll explore the extent of the French language's reach, discussing French speaking countries, regions, and their significance. In Equatorial Guinea, the national language is Spanish, while English and French are also spoken.
French as an Official Language
French is renowned as one of the world's major languages, with millions of native speakers and foreign language learners. This prominence has led to its official language status in numerous countries, both in Europe and beyond. Let's delve into the world of Francophone countries and their unique relationship with the French language. For those whose native language is English, exploring the cultural and linguistic diversity of Francophone regions can be a fascinating journey.
African Countries
In sub-Saharan Africa, the French language has left an indelible mark due to its colonial history. Many African countries' official language is French as, a legacy of French colonization in the 19th and 20th centuries. This includes countries like Côte d'Ivoire, the Democratic Republic of Congo, and the Central African Republic, among others.
North America
In North America, Canada is home to a significant French-speaking population, primarily in the province of Quebec. French is one of Canada's official languages, reflecting the historical influence of French colonization.
South America
French-speaking communities also exist in South America. In French Guiana, located on the northeastern coast of the continent, French is the official language due to its status as an overseas department of France.
Overseas Territories
French-speaking countries extend to overseas territories in the Caribbean and the Indian Ocean, including places like Guadeloupe, Martinique, and Réunion. These regions are officially part of France and have French as their primary language.
Haiti
Haiti, in the Caribbean, is unique in its language history. While French is one of its official languages, Haitian Creole, a language with French roots, is more widely spoken as the mother tongue. This is a testament to the interplay between the French language and indigenous languages in some Francophone countries.
The United States
In the United States, there is a wide range of French speakers, particularly in Louisiana, where Cajun French and Creole are spoken. French influence in this region can be traced back to the 18th century.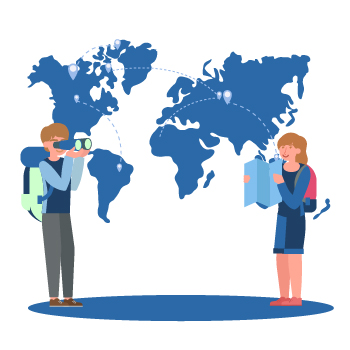 French as a Major Language
Apart from being an official language in various countries, French also holds the status of a major language worldwide. It is an international language of diplomacy and is one of the six official languages of the United Nations. This global reach makes French an essential language for diplomacy and international relations.
French as a Beautiful Language
The French language is celebrated for its beauty and cultural significance. It is the language of literature, art, and philosophy and is cherished by native speakers and learners alike for its eloquence and expression.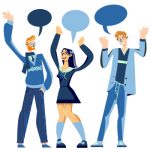 Conclusion
The number of French-speaking countries and regions is extensive, reflecting the widespread influence of the French language. From Africa to the Americas, French is not only an official language but also a dominant and significant cultural force. Its influence extends to overseas territories, indigenous languages, and international diplomacy, making it a popular language of global importance. The French language's enduring beauty and legacy continue to inspire people around the world to learn and appreciate its unique charm, contributing to its status as a renowned language for French Translation.