(Last Updated On: November 1, 2023)
In an increasingly globalized world, the need for effective translation resources, especially for European languages, is more significant than ever. If you're looking to translate English to Farsi, finding the best resources for accurate and reliable translations is crucial. Whether it's for personal communication, business purposes, or handling legal documents, a high-quality form of translation can make all the difference. Translator services play a crucial role in bridging language gaps. Let's explore some of the key strategies to find the best resources for translating between English and Farsi.
Understanding the Importance of Target Language and Native Speakers
When it comes to translation, the target language is of utmost importance. Farsi, also known as Persian, is primarily spoken in Iran and some neighboring countries. Native speakers of a language are the most qualified to provide accurate translations because they have a deep understanding of the nuances and cultural context of the language. Therefore, it's essential to seek out resources that involve native Farsi speakers to ensure a natural and authentic translation.
Distinguishing Native Languages from Foreign Languages
English, as a global lingua franca, is often chosen as the original language for translations. However, the effectiveness of a translation largely depends on the proficiency of the translator in their native language. Therefore, if you're seeking to translate from English to Farsi, look for resources that prioritize native Farsi speakers to maintain the integrity and quality of the translation.
The Role of Professional Translation Services
The United States and other Western countries have a high demand for translation services due to the diverse linguistic landscape. To find the best resources for English to Farsi translation, consider hiring professional translation services. These services often offer a team of experienced translators who specialize in various languages, including Farsi. They can handle a wide range of documents, from legal papers to marketing materials.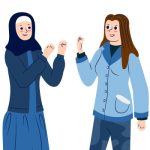 The Advantages of Translation Software
In the digital age, translation software has become a valuable tool for quick and efficient translations. While they can be helpful for basic translations, they may not always provide the level of accuracy needed for more complex or nuanced content. Translation software often lacks the cultural and contextual understanding that a human translator brings to the table. For important documents, it's advisable to complement software with human expertise.
 Modern Translation Techniques
In addition to traditional translation, modern techniques such as Machine Translation Post-Editing (MTPE) have gained popularity. In MTPE, human translators review and edit translations generated by translation software. This combination of technology and human expertise can produce accurate translations and is particularly useful for large volumes of text.
Seek Out Specialized Farsi Translation Services
When dealing with specific terminology or subject matter, consider finding a specialized Farsi translation service. Farsi to English translations can be challenging when dealing with technical jargon or industry-specific content. For example, healthcare organizations may require translators familiar with medical terminology, while legal documents need experts in the legal field. The Farsi Translation Center or companies like Language Scientific may provide such specialized services.
Reviews and Recommendations
Before selecting a translation resource, it's wise to research and read reviews of their services. The experiences of others can be a valuable source of information. Additionally, you can seek recommendations from colleagues or friends who have used Farsi translation services.
Consider Professional Interpretation
Apart from written translation, you might also need interpretation services for spoken communication. Consecutive Interpretation, Simultaneous Interpretation, and Telephone Interpreting are common methods used for effective communication in different contexts, be it in business meetings, healthcare, or legal proceedings.
The Complexity of Complicated Documents
For complex and sensitive legal documents, it is essential to choose a resource that offers the highest level of accuracy. Native speakers of the original language, in this case, Farsi, are vital when it comes to ensuring precise and reliable English translation to Farsi. Legal documents, in particular, require absolute precision to prevent misunderstandings or improper translations that may have legal consequences. Always choose a translation service with a proven track record in handling complicated legal documents and prioritize human translators, especially those who are native speakers of Farsi.
Conclusion
When looking for resources to provide high-quality translations from the English language to Farsi, prioritize native Farsi translators, professional translation services, and a judicious blend of artificial intelligence and professional human expertise in the document translation process. This approach ensures that you obtain accurate and reliable Farsi translations that meet your expectations. Whether it's for personal communication, business purposes, or handling specialized legal documents within the United States or elsewhere, selecting the right resource is crucial for achieving the highest quality results in the translation industry. Choose a Persian Translation Service that is well-versed in the official language of the Farsi-speaking community and has a strong track record of delivering quality translations for business documents and various other types of content.