(Last Updated On: January 3, 2021)
How Do You Know If You Have An Accurate Norwegian Translation?
Norway is a rich Scandinavian country that has huge prospects for foreign companies when it comes to investments. However, due to language barriers, some companies find it hard to navigate through Norway's complicated bureaucratic policies. As such, translation companies are usually tapped in order to translate documents in English to the Norwegian language.
Business owners and investors can greatly profit from Norwegian language translators since it would allow them to improve business relationship with local companies. May that be legal papers, business documents, online content, manuals, and product instructions NordicTrans is always an excellent option. Our company offers fast, reliable, accurate, and affordable English to Norwegian translation and vice-versa.
NordicTrans is one of the most sought after Norwegian language companies in the country. Our company maintains top level accuracy and uses a variety of methods to keep it that way. Among our best practices are making sure that all translated documents are nationally certified by the proper authorities. Our company also has an ISO certification in language transition and we only hire professional native language translators in order to maintain a high level of accuracy and quality of all our translation services.
Things To Remember About Norwegian Language Translation.
Norway is a huge country. It comes as no surprise that the country also has a number of regional dialects, each of them have their own unique grammar rules. There are also great variations when it comes to writing and speaking these dialects.
While Norwegian is the official language of Norway, the country has two nationally recognized regional dialects, Nynorsk and Bokmal. Nynorsk is also known as New Norse while Bokmal is widely regarded as "book language." All three languages are used in business dealings, depending on the region where one is transacting business. It would be very wise to pick a Norwegian language company that has mastered all three languages.
National Certification
Here at NordicTrans, we make sure that all documents that pass out of our doors have national certification from a number of Norwegian language institutions. National certification is usually done only at the request of some clients. However, here at NordicTrans, we do national certification on all documents in order to keep the quality and accuracy high.
We provide a number of national certification. Among these is Notarial Certification from a city or regional court. Legal and business documents usually require notarial certification. These documents need to be signed by a notary public and then sealed with an official stamp from that institution.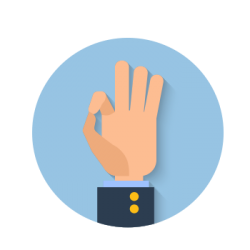 Our company also hires Norwegian language translators that are certified by the government. By earning a government certification, our translators can place their own seal and signature on translated documents and seal it with "True Translation Certified."
Government certification is a difficult and grueling exam. It is one of the most coveted badges of almost every Norwegian language translators as it adds credibility, accuracy, and quality to their work.
ISO Certified
International Organization for Standardization or ISO is an international body responsible for setting global standards for companies and institutions. By adhering to ISO standards means that products and services also adhere to global standards. This is a great way to maintain quality.
NordicTrans is a proud recipient of an ISO Certification. Our translation team adheres to the strict and specific standards set upon by ISO. While these standards add up to our work, we continue to abide by it as it not only adds credibility to our services, it also helps us maintain a specific level of standard that agrees with the global trend.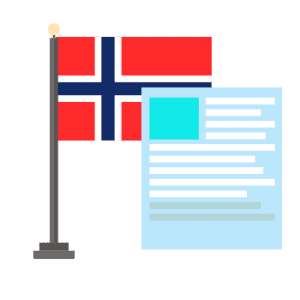 Professional and Well-Experienced Native Translators
While any person dedicated enough to the craft can create a high-quality and accurate work, nothing beats natural born speakers. Here at NordicTrans, we believe that by hiring native Norwegian speakers we can keep the quality and accuracy of our services to an extremely high standard.
Translation is a difficult job and it not only requires mastery of the language but also familiarity with intricacies. Following proper grammar rules and slangs are just some of the important details that a translator needs to master in order to keep their translation work accurate.
Some of our translators are professionals with different degree of certifications. We also language teachers who have impeccable command of the Norwegian language. It is our core belief that by hiring native language speakers, we can maintain a high level of accuracy and quality that will edge out our competitors.
Our company provides its services to companies and institutions around the globe. Our pool of translators have many years of experience in the business. While our most sought after service is English to Norwegian translation, our company also provides translation services to more than 100 languages around the globe.
Customer Review
When it comes proving credibility, nothing beats an honest customer review. Our company has provide thousands of translation solutions to thousands of companies and institutions around the globe. You can check out hundreds of various customer reviews from our clients here on our website.
On our website, you can find various customer reviews that provide insight to the quality and accuracy of our Norwegian language services. Here at NordicTrans, we always put the customer first. By providing excellent services, couple that with a pool of highly-trained professional translators and an irresistible rate, NordicTrans is easily one of the best in the business.