(Last Updated On: July 27, 2020)
Whenever you order food at a restaurant, you are asked about the serving size you would like. This allows you to order the amount that you are certain you would consume. You will be saving money by ordering the right serving size, especially when you are traveling and can't carry the leftovers with you. The size or amount matters whenever you are ordering something. Providing the right information will help both parties. In the world of languages and translation, the measurement is done by counting the number of words in a file. The word count helps experts and clients immensely. Through them, the expert can figure out what to charge for a service. Clients can try to reduce the words in their files to save money.
Why Does Word Count Matter?
In some instances, clients are charged per hour. In other situations, translators decide the rate after going through a document. Such methods can be unfair for both parties. The same project can be difficult for one translator and easy for another. In such a situation, one of them will need longer to finish the task, while others would be able to complete it quickly. If the clients were being charged hourly, that would be unfair to them, and the rates might vary from one expert to the next for the same task. Fixed rates help clients, but they also allow translators to maintain fairness in their dealings. It becomes easier for clients to figure out if they are being offered good services at affordable rates.
How Do We Count Words in Documents?
There are different methods of counting words in a document. Some agencies count the words in the source document. This way, it is easier for clients to understand the pricing. If a file has 200 words, then they can calculate the price based on the per word rate. But if the words are counted after completing the translation, then the rate becomes unpredictable. For instance, in English to Spanish translation, the word count will be greater in the final document. Those that charge, according to the word count of the target file, can create problems for their clients.
In order to make our clients feel safe and comfortable about the pricing, our rates are based on the word count of the source text. This way, there are no complicated calculations involved. People will be able to figure out easily if a service is in their budget or not. The straightforward method is also in favor of companies who can get paid before starting a project.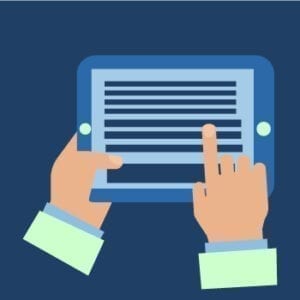 Those who wish to be certain about the pricing beforehand can calculate the number of letters in a document. If you are wondering how do I do a word count in Google Docs, then the answer is pretty simple. All you have to do is click the "Tools" at the top of your Google Doc and then select Word Count from there. Not only will you figure out the number of words you have written but also learn about the total number of characters that are in your file. You will also learn how many pages are there in your file.
Files like Microsoft Word have a counter that is displayed on the screen at all times. This counter is updated in real-time so you can know the number of letters you have written so far and how many more you have to write to reach the requirement.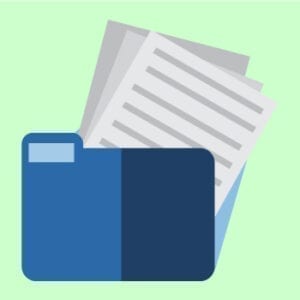 Word Finder:
Sometimes, people are searching for a particular word or sentence in a document. But they can't go through all the pages to locate what they have to find. Documents have offered a simple solution to this problem. Even web pages have the option where people can easily look up something by pressing the control key and the letter F. So, how do you search for certain words on a page, well, the answer to this varies from one program to the next. The method of Control+F is so simple and easy to use that almost every program has adopted it. Whether you are working on a Microsoft program or Google Docs, you will be able to find a word in it easily. You can also replace something with the help of the Find & Replace option.
Who Counts Words for Translation?
There are many methods of calculating the number of letters in a file. Some agencies do it themselves, while others prefer that the clients count the number of words. But it is better that both parties do it. This way, if there is an error during calculation from one side, the other party can point out the mistake. Now that you know does Google Docs have a word counter or not, you can rely on it to help you. It will allow you to figure out how much you should be paying for a service.
Modern technological advancements have made things a lot easier. People can get help with things like word count to language translation. However, the latter is not always accurate, especially when it comes to complicated documents. But nonetheless, computers are still quite helpful to people whenever they are facing a linguistic issue. With the help of fair pricing, customers can get quality solutions without having to empty their pockets completely. They will have to do some research to find the right agency; after that, they can easily order the linguistic service they require and receive the finished project in their mailbox.