(Last Updated On: November 17, 2023)
The seven billion people of the world speak different languages, which can create a barrier between them. But thanks to linguistic experts, we can communicate with each other even if we speak different languages. Linguistic experts can handle all kinds of texts and help individuals and businesses connect with others. A business can succeed because of accurate translations in a foreign country. A person can get their documents translated and immigrate to the country of their choice. However, it is important not to turn to Google for linguistic assistance when it comes to official documents. If you try to translate from Greek to English on your own or get help from Google, the results will not be hundred percent accurate.
Translating Documents:
It is impossible to do things in life without documenting them. Every country keeps a record of the lives of its citizens. As soon as a person is born, their birth is registered. After that, the state issues their birth certificate. By living their lives and accomplishing things, people keep on gathering more and more official papers. But it is not just in our personal lives that documents play an important role. Every industry relies on books and texts of different kinds. Without the necessary literature, people wouldn't know how to operate a machine.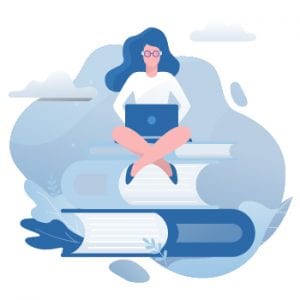 But the scientists, engineers, and authors of this world live in different countries and speak different languages. Their knowledge would not reach others without translation. This is why every industry requires the help of translators. Businesses can get their marketing material translated and attract the attention of a foreign audience. The tech industry can get manuals translated so people from all over the world can learn how to use a product.
Individuals require the translation of texts when they are applying for immigration or for admission to a foreign university. They cannot submit their documents as they are to foreign authorities. The immigration officials in the US will not be able to understand texts written in Arabic.
However, official records should be translated accurately, or they will not be accepted by the authorities. Google Translate cannot provide you with an accurate translation that you can show to the immigration authorities. You will need the services of linguistic experts who have the right qualification and experience.
Only the translations provided by qualified professionals will be accepted by the authorities. When you have accurate and complete translations, you can apply for immigration without hesitation.
How can I translate a document from Greek to English?
Nowadays, people turn to Google whenever they encounter a problem. They think that they can get all the answers from the internet. It is true that the internet is very helpful in a number of ways, but it has its limitations. There are things in which humans will always stay on top.
If you require linguistic assistance, your first thought will be to open Google Translate. However, when it comes to official files, you cannot rely on machine translation. Looking for Swedish translators? Check this out.
You also shouldn't try to translate a document yourself, even if you are bilingual. There is a reason why only qualified and trained professionals can provide you with the most accurate results. They know what kind of work has to be done in order for the authorities to accept your documents. They have handled many similar projects in the past and can help you too.
So, if you require the English translation of your document from Greek, here's what you can do: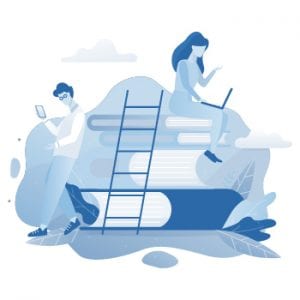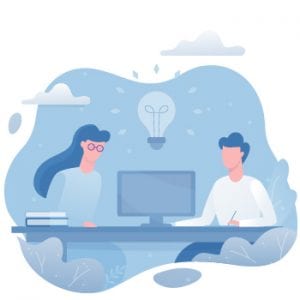 How can I translate a document from Greek to English?
Find a Reliable Agency:
Although you can hire a freelance translator, it is better to look for a reliable agency. It is not easy to find a good freelancer on your own. They work on multiple projects at the same time, so they may not be able to provide a quick translation to you. Freelancers also charge more than agencies, so you will have to spend more money to get your Greek texts translated. On the other hand, if you find a good agency, you will get high-quality linguistic solutions at affordable rates. You also won't have to wait more than 24 hours to get the translation.
You can look up different agencies on the internet and then read the reviews left on their websites by their previous clients. It will help you figure out what kind of services an agency can provide you with. You can also compare the Google ratings to see which one is the most popular among people. Don't forget to compare prices and the turnaround times of different agencies. This way, you will be able to find a service provider that is the best in every aspect. They will not only deliver quality translation at affordable rates but also make sure that each project is finished on time.
Request a Quote:
Visit the website of the agency that you have chosen and click the "get a free quote" option. You will be redirected to a page where you can upload the source document and be asked to select the source and target languages from lists. You can mention the type of service you require. After entering all the relevant information, you can hit enter. The page will display the quote or the amount you will be charged for the translation of your document.
You can get in touch with the agency directly if you require an urgent translation. They will make sure that the project is completed within a couple of hours. They will put multiple experts on the same project to make sure you receive it on time. You won't be charged extra for the urgent service. You will only have to pay the amount mentioned in the quote.
Place Your Order:
Once you have checked the quote, you can place your order if you are satisfied with the prices. As soon as you place your order, the project will be forwarded to a native language expert. They will go over the document to get an idea of it. After that, they will begin the process of translation. Once the translation is complete, the file will be sent to a proofreader. They will check the document for spelling and punctuation errors. This way, the file will be free of errors when it reaches you.
How can I translate a document from Greek to English?
Receive and Review:
When the proofreading is complete, the project will be sent to you. You will have the option to review it and ask for a revision if there is an error. You can ask for a revision if you are not satisfied with the translation. But it is important to go over the text in detail, so you don't miss anything. If everything is okay, you can let the agency know and leave a review of their services on their website or Google.
The Cost of Greek to English Translation:
The price of language services depends on various factors. If you require a certified translation, you will be charged a little more. But if you find a good agency, you won't ever be overcharged. All of your documents will be translated at affordable rates. A good agency charges $0.12 per word for certified translation. But they can also do a certified English translation of a document for $20 if the word count is less than 200. So, do your research and find a good agency if you don't want to get charged highly for language services.