(Last Updated On: April 9, 2021)
The internet has become a necessity in people's lives. It helps us with everything from paying our bills to ordering groceries. It has come to the point that people turn to the internet with all kinds of problems. Even when people face language problems, they turn to the internet for help. A lot of people open Google and get Swedish to English translation online so they don't have to leave their homes to find a linguistic expert. However, online translations are not always accurate. Translation websites are only helpful when it comes to simple phrases and sentences.  People have to turn to experts when they require the translation of their official documents.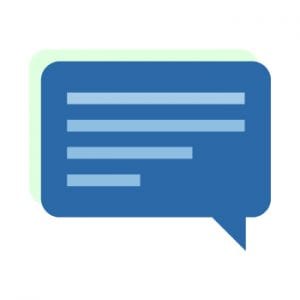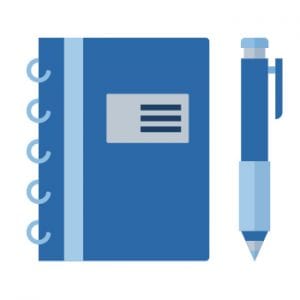 Swedish to English Translation and Where to Get it
Swedish is the official language of Sweden. It is one of the most studied languages in Europe. However, having your documents in Swedish can be a problem if you want to immigrate to the US. It can also be a problem if you want to study in the US. In such a situation, it becomes necessary to get your documents translated. But you can't open a dictionary and translate Swedish into English yourself. So, where can you get Swedish to English translation? 
There are plenty of options for those who require translation services. But it depends on the type of content you need to get translated. You can look up the meaning of a word in an online dictionary but if you need the translation of your official documents, you will have to hire a human translator. 
But going out in a pandemic is not ideal. Even if you require urgent translation, you should not put your health at risk. Fortunately, a lot of good agencies are offering online services these days so people can get quality translations without having to leave their homes.
How to Get Swedish to English Translation Online?
There are a lot of online options when it comes to translations. You can visit websites like Google and Bing to get the translation of more than a hundred languages. Many people use Google when they are visiting a foreign country to communicate with the natives. However, translation websites and apps are not a hundred percent accurate. People have to get the help of experts if they want to get accurate linguistic services. But all the agencies that offer online assistance cannot deliver accurate results. So, it is important to do your research before hiring an agency for English or Swedish translation.
Find an Agency
Before you can place your order, you will have to find the right agency. It may sound complicated, but it's not if you get help from the internet. You can read the reviews left by the clients of different agencies. You can also compare the prices of translation providers. This will help you find an agency that can deliver quality solutions at affordable prices. It is important to check the team of an agency before you hire them. If they have native translators on their team then they will be able to provide you with accurate linguistic solutions.
Request a Quote
Visit the website of the agency you want to hire and click the free quote button. By getting a quote in advance, you can figure out how much you will have to pay for a translation. Once you know the quote, you will know whether the agency you have chosen is affordable for you or not. On the quote page, upload the text that you need to get translated, enter the names of the source and target languages, and click enter. You can choose whether you want a certified translation or not. You can also choose from different delivery options. If you want to receive the translation in the mail, you will have to pay for the postage. When you hit enter after ticking all the boxes, the quote will be displayed on the screen. It will be the final price you will have to pay for the translation and no additional charges will be added to your bill later.
Place Your Order
If you are satisfied with the pricing, you can place the order. You will be asked to enter your payment details. Once you pay the charges, the agency will begin working on your project. The task will be assigned to a native translator. They will complete it in multiple steps to ensure accuracy. Once the linguistic expert is done working on the project, it will be forwarded to the proofreader. The job of the proofreader is to make sure that there aren't any spelling or punctuation mistakes in the document. When the proofreading is complete, the document will be shared with you.
Review the Translation
When you receive the translation, you should go through it to check for mistakes. If there are any mistakes or a part is missing, you can ask the agency to make changes to the translation. But if the translation is accurate and complete, you can let the agency know and share your documents with foreign authorities.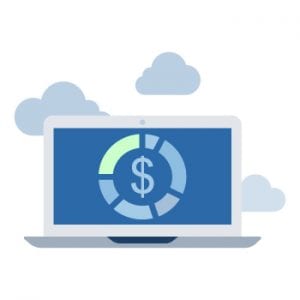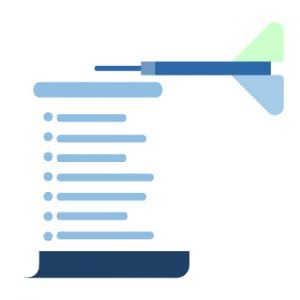 Is Online Translation Accurate?
Online translation websites and dictionaries have become very popular. Everyone has a dictionary app on their phones. But there is a limit to what technology can achieve so far. Websites and apps cannot help you with all kinds of linguistic problems. They cannot understand the cultural aspects that play an important role in our everyday lives. 
However, this does not mean that the internet can not be helpful at all. Machine translation is not hundred percent accurate but the internet can connect you with human experts. In order to make things easier for clients, agencies have started offering linguistic solutions through the internet. If you can do your research, you will be able to find the right agency with the help of the internet. Although the machines cannot deliver linguistic solutions to you, they can connect you with the people who can. 
How to Get an Urgent Translation?
Sometimes, people are in an urgent need of linguistic assistance. In such a situation, they are willing to pay a high amount just so they can get a translation urgently. However, there is no need to make rash decisions even when you are in a hurry. You just have to find a good agency and then you will be able to get an urgent translation at affordable rates.
When you get a quote from an agency, you can message them through the live chat option to let them know that you require the translation in a few hours. Good agencies deliver the translation within twenty-four hours. But if you let them know that you are in a hurry, they can complete the project within a couple of hours. They won't charge you extra for the urgent assistance. You will only have to pay for the translation.
If you are not sure whether an agency can deliver an urgent translation or not, you can get in touch with them directly to ask them. You can use the live chat option on the websites of agencies to get in touch with a customer care representative. They will be able to answer all of your questions.