(Last Updated On: July 31, 2020)
There are different types of handwriting in the world. Some are praised for the way they make the words appear on paper, while others get mocked for their ineligible handwriting. There are also a few handwriting trends that people of a certain profession follow. No one can understand the handwriting of a doctor except the chemist. Or at least that's what people think but there are many doctors out there who write full instructions for their patients that have nothing to do with chemists. However, the times are changing and less people use paper and pen these days. Everything has been moved to the computers. No one has to worry about their handwriting when applying for a job, their boss will be able to understand each word on the report because it will be written on the computer.
The computer being the remarkable invention that it is offers plenty of fonts too. So, people can choose the design in which their text will appear on a file. None of us can change our handwriting but we can definitely change the way our documents look like on the computer. However, whether it is handwriting or the text in our computers, they both have something to do with the alphabet. There are some languages whose alphabets look so confusing to non-native speakers. Then there are languages like Chinese which have symbols instead of alphabets.
A lot of commonly used languages are written in the Latin script, which is why different alphabets appear confusing to those who speak English, Spanish, French, and similar tongues. The romanization of a lot of languages have made them look simpler and made it easier for their students to learn to write them with comparative ease. The Cyrillic alphabet, however, is a bit difficult to understand. Even after romanization, its words continue to be difficult to read for English speakers.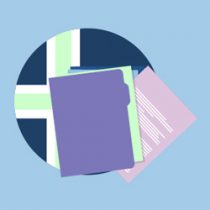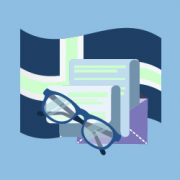 The Nordic country which is known for its scenery and volcanoes, many of which are active, is a lot more interesting than one might think. If you want to move to a country with no mosquitos, zero crime rate, and no army then Iceland is where you should be heading. It also has a very little population and 80% of Iceland is uninhabited, so if you want to be close to the nature and avoid people as much as you can while still living among them, Iceland is the ideal place. It is also known for offering its citizens the most personal freedom in the world. Another fun fact about Iceland is the country is known for electing representative with no prior political experience.
Facts About the Icelandic Alphabet:
The Icelandic language is known throughout the world for its long words and difficult pronunciations but the alphabet itself is pretty interesting and unique. Here are a few interesting facts about it:
The Icelandic language still has two words in use today that have gone out of use in the English language. Thorn and eth from the old languages are those two words who are still very much in use in Icelandic.
Although the language is written in Latin script, its alphabet has unique features. It has a total of 32 letters.
The English letters c, q, w, and z do not exist in the Icelandic alphabet. They do exist on Icelandic keyboards but when it comes to words, you won't see one starting with these letters. However, there are foreign words in Iceland which are written with these words and they also appear in some family names.
The letters like á and é are not the same as a and e. They are pronounced differently and therefore used for different words.
There are fourteen vowels in the Icelandic alphabet. Five of them are the same as the English vowels.
The letter Z used to be a part of the Icelandic alphabet until it was abolished in 1973. Since then, it has been replaced with the letter s. However, the loanwords with z have not been changed, like pizza.
The letter é was adopted in the last century. Before that, it was written as je.
The alphabet has not gone through too many changes. The modern alphabets follow a system that was in turn based on a standard created in the 12th Although the standard did not have too much influence back then, today it is what governs the setting of the Icelandic alphabet.
Although ö is not like the á and é letters, it is still considered a separate letter and not pronounced the same way as o.
The Icelandic R is pronounced like the Scottish 'r'.
The letter p is pronounced like 'b' when it is not at the start of a word, or comes before s, k, or t.
H is pronounced like 'k' when it comes before a consonant.
Each language has its own unique features that will baffle the non-speakers. An English speaker may think that Icelandic is way too difficult to learn but finding out that the two share a lot of alphabets and their pronunciations are similar too might help a bit. And if learning Icelandic is the price one has to pay to move to this beautiful country, everyone will agree that it is a price worth paying. Who wouldn't be willing to spend a few weeks in a language academy for a lifetime of happiness, peace, and freedom?