(Last Updated On: July 31, 2020)
Where to Find Icelandic Translator Audio?
Everyone has a different preference in life. Some of us never prefer audios. We don't like phone conversations. We reject people's calls and then text them straight away to ask what's up. Sometimes this preference is rooted in social anxiety and can cause problems in practical life when you have to make and attend calls. In order to make sure it doesn't get difficult in future people can try to make a couple of calls every now and then. Maybe you call a delivery guy once and consider it a success for that week. Or maybe try to talk to your best friend on the phone and see how it works for you.
Some people are the total opposite, they do not like to type. Even if you text these people, they will call you to reply to the message. They are the ones in every group who volunteer to call for pizza delivery. When you are facing an issue regarding a service, they will happily call the company for you and discuss the matter in detail. These people prefer audios and like the idea of engaging in verbal conversations. They do have a little advantage over those who talk via messages. They can listen to the tone of voice and talk to people accordingly. It is sometimes hard to guess someone's feelings via messages.
Overall, listeners enjoy more benefits in today's world than readers because everyone is in a hurry and listening to an audio file takes less time than reading the PDF version of the same file. Audiobooks are one such thing that has benefitted listeners a lot. People can listen to them while on their way to work or when they are jogging in the morning. You can finish a lot of books this way and even educate yourself about different topics. Podcasts are another way people educate themselves about different issues and sometimes get good entertainment along the way. They are available in all genres and you can choose the one that works for you. There are even podcasts about parenting so yeah, the ones doing podcasts have got everything covered.
Audios not only help the working people but also people with dyslexia. Those who experience difficulty reading might feel bad about themselves for not being able to read books, or taking too long to read them. Audiobooks help them overcome this issue and boost their self-confidence by providing with the knowledge they crave. Podcasts also help these people as they can learn about things while going about their day. Another place where audios are not a choice but necessity is business.
Engaging in business negotiations via email is so outdated now. And in ever growing competitive markets, no one has the time to wait around to get a reply. Phone calls are where things happen in the business world. Although in-person meetings are also given a lot of importance in businesses, people can't take a plane and go across the world every time they have to discuss something with someone. As a result, phone calls are preferred when in-person meetings are not possible. They are time saving and efficient, allow all the parties to discuss their issues freely, and move on with their deals without any delay.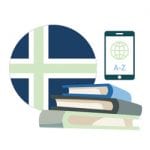 Language Barrier in Business:
All the multinational businesses operate in multiple languages to be able to communicate with their target audience. Every company that wishes to attract foreign investors must be able to present their ideas to foreign nationals and explain to them why they should invest in this company. But there is one problem that can prevent a company from doing that and that is the language barrier. Foreign investors may not understand your language and you may not know theirs. This language barrier can be fatal for your dreams of attracting investors if you don't come up with the solution.
Audio Translators:
Everyone who has a business and is willing to expand it knows about translation because it helps a company connect with its target audience. But it is also something that can help companies when they are trying to present their proposal to their investors. Translation, however, takes a lot of time and your investor might get tired of that procedure so what should you do? Get an audio translator involved.
They can be a part of your telephone conversations with your investors or join you via telephone when you are meeting in-person with the investors. They listen to the audio and provide you with the translation so you can quickly up with the answers to your investors' questions and satisfy them about your work.
Did you know that setting up a business in Iceland is very simple? Well, a lot of people do and they are either trying to set up business there or attract investors to take their services to Iceland. But the language barrier has been a problem for them. People don't know where they can find a reliable Icelandic Translator Audio. NordicTrans is a translation agency that hires native translators because no one can understand a language better than native speakers. They have experienced Icelandic translators on their team that can provide you translations of audios at affordable rates. You don't have to wait long for the translation and can go forward with your Iceland business plan easily with the help of an Icelandic translator.