(Last Updated On: July 29, 2020)
In some families, there is that one step-cousin that no one talks to much because they are so different. But nothing changes the fact that they are a part of the family. In Europe, Norway, Sweden, and Denmark have a strong bond due to the similarities between their languages. Their vernaculars descended from Old Norse, the language of the Vikings, or Germanic Peoples, as they are known in history. Together, the three countries form Scandinavia, a region in Europe. But another important term that is used for categorization in Europe is Nordic. These three are not the only countries in the Nordic region.
Finland:
The Nordic countries are known for sharing a common culture. Although this culture is not a part of the law, it is treated as such. Finland is one of the countries where such culture is observed by all of the citizens. Finland may not have linguistic similarities with other countries of the region, but that doesn't make it any less interesting. It has an advanced economy and a high per capita income. Since 2018, it has been ranked first on the World Happiness Report. It is also known for the quality of life enjoyed by its citizens. It is one of the most stable countries in the world.
The Finnish Language:
Although Finland has two official languages, Swedish and Finnish, it is the latter that is spoken by the majority of the country. 5.4 million ethnic Finns speak the language, and they can be found in Finland, Sweden, Norway, and Russia. In Sweden, Finnish is an official minority language, and both of its popular varieties are spoken in the country. The written form of the vernacular shares similarities with Swedish. Like other modern vernaculars, it has also taken a few loan words from English over the years.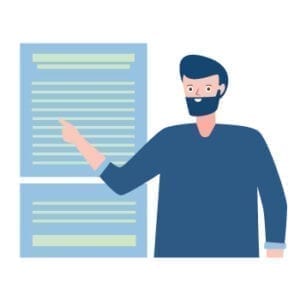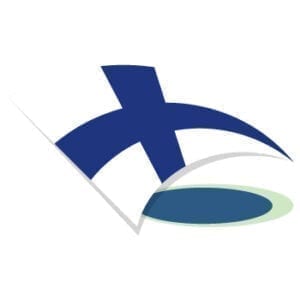 If you are a Finn who is applying for immigration to the US, you will have to gather your documents so you can show them as proof of your identity. However, since they are in Finnish, you will have to get them translated into English. Only with certified translations can you get through the immigration process. Even if you wish to get admission to a foreign university, you won't be able to do so without linguistic assistance. You will need someone highly qualified for the job if you don't want your application to get rejected.
Certified Finnish to English Translator Facts:
Some people think that since they know English well, they can handle the translation themselves, but that isn't true. And apps like Google can't help you either when you are in need of certified translations. Here are some facts that will help you understand how you can get the linguistic assistance you require:
Someone who learned Finnish to English as their mother tongue will know the language better than anyone else. They will be able to provide you with the most accurate results. You cannot expect your bilingual friend to help you even if they have cleared all the Finnish levels in Duolingo. A non-native speaker will not understand the depth of the language.
Being a native speaker is not enough; the linguistic expert must also have plenty of experience in the field. If they have not handled documents for immigration in the past, they won't know what to do for you. Only someone familiar with the requirements of USCIS can help you. Someone with plenty of experience with immigration documents will be the right choice for you instead of a professional who does not know anything about USCIS's policies.
Another important aspect that you should keep in mind is that only a linguistic expert familiar with the native culture will be able to provide you with accurate and error-free translations. Otherwise, you will receive results that won't be accurate. Such results also won't be culturally relevant, which can be a problem for you.
Since it is a certified translation, make sure that your linguistic expert also sends you their signed statement. Without that, the document won't be of any use to you. They must state on the paper that their work is accurate and then add their signature under it. They should also put their contact details under their statement so people can reach out to them if there is any confusion.
The last thing you should keep in mind is that finding freelancers may be easier, but that doesn't make them reliable. It is better to find an agency that has been in the industry for quite some time, has an established clientele, receives positive reviews from all of its previous clients, and deliver quality services every time. Also, make sure that they offer affordable rates and deliver most projects within twenty-four hours. Such a company will be worth giving your money to. They will know what they are doing, and they won't give disappointing results.
You will be spending money to get the linguistic service you require, so why not do some research first. This way, you will get your money's worth. You will have to go through some reviews and compare the rates of some companies. You can also compare the number of services they are offering. The more you learn about a service provider, the easier it will be for you to make your decision. And once you are certain that an agency will be able to provide you with the results you require, you can go ahead and book their services.