(Last Updated On: April 12, 2019)
How Can Translation in Scandinavian Languages Improve Your Online Sales
Millions of people in the Northern Europe use Scandinavian languages every day. Some of them speak English too, but most of them do not. For that reason, having your website translated into Nordic languages can give your online business a higher amount of profit.
Translating the contents of your website in the Nordic languages is not an easy task. Visitors who just wanted to buy your products will not spend time translating content that they cannot understand. As the owner of the site it is your task to translate your website in various languages, so that your visitors can easily access information about your products in their own language. Studies show people are a lot more eager to buy a product if its description is in their native language. This is the reason why you have to translate your website in Scandinavian languages if you want to access that market. In order to do that you will have to search for a specialized translation agency that can provide high quality translations.
Why use a specialized translation agency to translate your website?
Most websites we see on the web are presented in the English language and most site owners do not bother translating their content as they think most people already know English. However, that is a false assumption and this is where localization and translation services are required. Considering the financial problems the world is going through, you have to think globally in order to attract more customers. Therefore, it is a wise move for online businesses to look for an agency that can translate the contents of their websites into Scandinavian languages in order to tap on the Nordic market.
There are millions of people who speak Nordic languages only. If a business needs to expand in the Nordic area, the next thing to do is to translate all their websites and documents into all Scandinavian languages. Filling the gaps between countries by working on the means of communication is the perfect way to globalization. Besides, there are plenty of language companies from where to choose a specialized translation agency that you can hire for your website.
You have to choose a translation company capable to translate and localize your website perfectly in Scandinavian languages in order to connect with people in the Nordic area. Most people think content translation is enough to get them visitors and sales. This is simply not true. Your content needs to be localized for the market you are trying to reach. You also have to work on optimizing the translated content for search engines in order for your site to appear in Google local searches.
The bottom line is that you have to find a reliable agency if you want to make the most out of translation services. You don't want to settle for agencies that offer cheap services as you have to focus on the quality of the service that they can offer you. So before you hire a specialized translation agency, make sure that they can meet your expectations.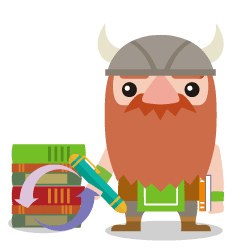 Have you ever tried translating an English document into your native language? If you have, then you must know that it is not an easy task. Your native language is what you have been speaking since your childhood, and you converse in it with your fellow countrymen every day. But that doesn't make you an expert translator. Even if you know English very well, you can't translate an English document into your native language without a bit of difficulty.
The reason behind that is simple, only qualified translators can handle translations. Each language has its unique features, and even the natives might not have a good enough grasp on those features if they don't have experience with translating. So when you need translations of Scandinavian languages, only a specialized translation agency can handle them for you. Instead of trying to handle the job yourself or hiring someone inexperienced, you must go with a specialized translation agency for the best results