(Last Updated On: December 21, 2020)
Vietnam and Who invented the Vietnamese Language?

The Socialist Republic of Vietnam is a Southeast Asian country with an estimated population of 100 million. The history of the country is filled with stories of occupation and war. It came under French colonization in the late 19th century. After winning its independence, the country was divided into two parts, North and South Vietnam. The Vietnam War was fought between the two divisions of the country. But things became stable after the reunification of both parts and the introduction of political and economic reforms by the Communist Party. Since the reforms, the GDP of the country is growing at a high rate. However, the country still faces problems like poverty, corruption, and a poor human rights record. The persecution of religious minorities is also common. Human rights advocates are also being threatened on a daily basis in this Asian country. There are plenty of restrictions on civil liberties too.
The Vietnamese Language

The official language of the country is Vietnamese. It is also the national language of the country. With 90 million native speakers, it is the most spoken member of the Austroasiatic family. The Kinh people speak Vietnamese as their native language. In the Czech Republic, it is recognized as a minority language. Speakers of the language can be found in East Asia, Australia, Europe, and North America. The language is written in the Vietnamese alphabet which was derived from the Latin script.
The majority of Vietnamese people speak this vernacular as their first language. The vocabulary of the language has been strongly influenced by Chinese. It has also taken plenty of loanwords from French. Before the modern script for Vietnamese was adopted, it was written using Chinese characters. The script was known as Chữ Nôm and combined Chinese characters with a few locally invented characters. Chữ Nôm is still used by a small ethnic minority group in China. Under the French colonial rule, the writing system was changed and the Latin alphabet was used for creating Vietnamese script. The modern alphabet is known as Chữ Quốc Ngữ; which translates into National Language Script. The Chữ Quốc Ngữ uses nine accent marks and digraphs to create sound and tone. As compared to Chữ Nôm, which was based on a Chinese script, Chữ Quốc Ngữ is simpler and easier to learn. The Romanized script has also made the language easier for English speakers.
Who invented the Language of Vietnam?
Figuring out the origin of languages is not easy. Although they don't form overnight, there is no single person who sits down and creates a language. All the vernaculars that we speak today went through an evolutionary period and became what they are now. Many of us would not be able to read Old English properly.
Vietnamese was known as Proto-Viet-Muong
In the first stage of its evolution, Vietnamese was known as Proto-Viet-Muong. It is also considered the ancestor of the Muong language. After that came Proto Vietnamese, the oldest reconstructable version of the vernacular. During the Archaic Vietnamese period, the language adopted heavily from Sino-Vietnamese vocabulary. The archaic stage was followed by Ancient Vietnamese. It wasn't until the 17th century when the language became Middle Vietnamese, which is the closest variety of the language to today's national language of Vietnam. Modern Vietnamese began in the 19th century and has been in use since then.
Although it is impossible to figure out who invented the Vietnamese language, we can know for certain who created the modern alphabet. Francisco de Pina was a Portuguese Jesuit missionary. He is credited with creating the language's first Latinized script. The modern alphabet is based on Francisco de Pina's script. Alexandre De Rhodes was another Jesuit missionary who codified the romanization of the script. Western Missionaries played a huge part in the promotion of this vernacular.
Dialects of Vietnamese:
There are multiple dialects of the language. They have been influenced by various foreign languages. Plenty of common Vietnamese words of today have foreign routes. Some of the dialects are very different from each other. They also don't share tonal similarities with the older varieties of the vernacular. There are three main dialect regions, North, South, and Central. There are multiple regional varieties that can be divided into these three groups.If you want to find out what the difference is between a language and a dialect, find out here
Translation of Vietnamese:

Asian languages are very complex. Getting their accurate translation is not easy. Vietnamese letters are unique and cannot be easily mastered by nonnatives. Translating Vietnamese into one of the European languages is something that only a qualified expert can do. Translating European languages into this language is even more difficult. You will need the services of an expert who speaks Vietnamese as their mother tongue. The Vietnamese characters can only be translated into by qualified and experienced translators.
Whenever you need your translation to be in one of the modern dialects of this language, you will have to hire a reliable service provider. Modern-day vernacular may not be as complex as the older varieties but it is still quite complicated. Only experienced professionals can provide you with accurate translations in their spoken language.
Since it is the official language of Vietnam, those who wish to visit the country will have to get their documents translated into the language. Documents in foreign languages will not be accepted by the authorities. Whether it is your birth certificate or degrees, if they are in foreign languages, you will have to hire a professional to get their translation if you want to immigrate to this southeast Asian country.
Although the tones of the language are not important for translation, a language expert can only do their job if they are familiar with the tones, as well as grammar. Whenever you get translations in this vernacular, make sure they are in the right regional variation. Your target audience will not appreciate it if you don't respect their version of the vernacular.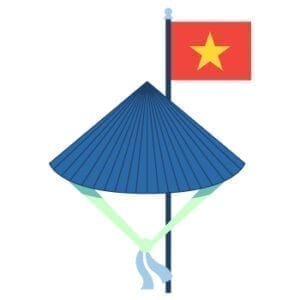 Is Vietnamese Easy to learn?
For English speakers, Latin-based languages are easy to learn. Although the official script used for writing this vernacular has been derived from the Latin alphabet, the language itself did not originate from Latin. One consolation for English speakers is the fact that both English and Vietnamese have the same sentence structure. But pronunciation and tones of this language can be difficult to understand and learn for English speakers.
Learn a Second Language:

According to an estimate, 43% of people in the world are bilingual. Learning a second language can be helpful in a lot of ways. Modern languages like Spanish, Russian, Cantonese, and English can also be helpful in getting the right job. The importance of language in education of children cannot be ignored. However, learning a vernacular is not simple. You also have to learn about the traditional culture of its speakers to be able to understand it fully. It also depends on the method you pick for learning a tongue.
Whether you are an east Asia or Europe, you are learning an official language of a state or a regional variation of Spanish or French, it can be really beneficial for you. Once you become fluent in multiple vernaculars, you can read articles in foreign newspapers. You can also write in your journal without having to worry about someone reading it. You can do a better analysis of the world around you. Since the 20th century, more and more people have started studying new vernaculars. Even reaching a medium level of fluency in a foreign vernacular is an accomplishment. It can help you connect with people. It also has a profound influence on your understanding of the world.
For some people, learning the French language will be easier if they keep a journal. For others, a Latin dictionary can be useful in teaching them Latin. It is important to try to understand the linguistic characteristics of a vernacular. It is also important to remember that you cannot start writing the official language formally. overnight. You can aim for mid-level expertise and then go from there. Keeping a journal will improve your vocabulary so you can reach the official writing level soon.
Being bilingual

Being bilingual can open a lot of doors for you. Many people have an extended family that speaks another language. But even more than establishing a connection with your extended family, you get to learn about the world by studying a language. Children are much quicker to learn a second language. This is why immigrant children can easily pick a new vernacular. Although adults can reach more than a medium level of fluency in a language, learning foreign tongues comes easier for children. Bilingual children are not only good at speaking but also writing in another language.