(Last Updated On: May 4, 2023)
The Internet
The Internet has made finding a Finnish translation service much more convenient, thanks to the digital age. If you need a German to Finnish translation, plenty of resources are available online. One option is to use an online translation service such as Google Translate, which utilizes a neural machine translation engine. This type of machine translation has come a long way in recent years and can produce relatively accurate translations for general content. However, remember that accuracy is critical and may not be the best choice for technical or legal translations. Many professional translators are also available online if you require a more professional and quality translation. These translators have extensive experience in Finnish and German languages and can offer a convenient translation environment that allows you to submit your documents and receive the instant translation. Another option is to search for bilingual dictionaries or online translation resources to help you translate specific words or phrases from German to Finnish. While this may not be a comprehensive translation process, it can still be helpful for those needing to quickly understand a few words or phrases in a foreign language. No matter which option you choose, it's essential to ensure that your translator or translation service is well-versed in both languages and understands the nuances and intricacies of the official language of both countries. With some research and patience, finding the right German to Finnish translation service can be a breeze.
German to Finnish translation services
Another place where you can find German to Finnish translations is your local library. Many libraries have language sections where you can find bilingual dictionaries, language-learning books, and translated literature. You may also be able to find technical translations or professional translations that certified translators did. Libraries are great resources for those studying the Finnish language or trying to improve their German translation skills. If you're a student, you can use library resources to supplement your language studies or research for translation projects. Moreover, if you need a professional translation, libraries often have resources to connect you with language service providers or translation agencies. You can also use library databases to find scholarly articles on translation processes and strategies.
In summary, libraries are a great place to find German to Finnish translations and resources for improving your translation skills or finding professional language services. It's worth exploring the language section of your local library, especially if you're looking to expand your knowledge of a significant language like Finnish.
Universities
Another great place to look for German to Finnish translations is at universities. Many universities have language departments that offer translation services for a fee. These departments often have highly skilled translators who specialize in translating academic texts, which makes them an excellent resource for anyone looking for a high-quality translation. Additionally, universities frequently partner with other universities worldwide, giving you access to even more translation resources. You can expect the translation process to be thorough and accurate at universities. The translators are usually highly trained and deeply understand the languages they are working with. They may also use translation software to ensure consistency and accuracy throughout the translation process. Universities are great places to look if you need a technical or academic translation. Remember that the cost of translation services at universities can be higher than in other areas, so be prepared to pay a premium for their expertise.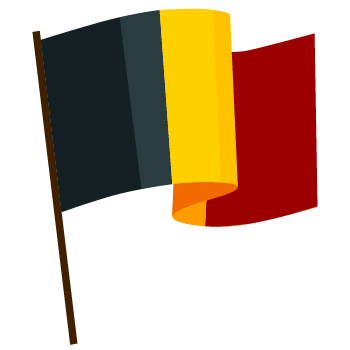 Language Schools
Another option for getting German to Finnish translations is through language schools. Many language schools offer translation services for various language combinations, including German to Finnish. These schools typically have trained professionals who are well-versed in the translation process and can provide accurate and high-quality translations.
In addition to translation services, language schools may also offer language courses for both German and Finnish, which can benefit individuals looking to improve their language skills or better understand the language to enhance the translation process. Some language schools may even offer specialized courses in translation and interpretation, providing students with the skills and knowledge needed to become professional translators. When looking for a language school to provide German to Finnish translations, it's essential to do your research and choose a reputable institution with experienced and knowledgeable translators. You may also want to inquire about their pricing and turnaround time for translations to ensure that they can meet your specific needs and requirements. Language schools can be an excellent resource for obtaining accurate and reliable German and Finnish translations. Language schools are worth considering whether you're a student looking to improve your language skills or professional needing translation services.
Bilingual Dictionaries
Bilingual dictionaries are another excellent resource for translating German to Finnish. With these dictionaries, you can quickly find the German word you need to solve and its corresponding Finnish translation. Bilingual dictionaries come in various formats, including paper and online, and many offer additional features such as pronunciation guides, example sentences, and synonyms. A bilingual dictionary can be beneficial if you are looking for a specific word or phrase and don't want to go through the entire translation process. However, it's worth noting that while bilingual dictionaries can provide quick translations, they are not always accurate and may not give the full context needed to understand a word's meaning. If you plan on using a bilingual dictionary for your German to Finnish translation process, it's essential to remember that it's just one tool in your translation toolkit. It's always best to cross-reference translations with other resources, such as language schools, universities, and professional translation services. Doing so can ensure that your translation is accurate and culturally appropriate for your target audience.
Overall, bilingual dictionaries are valuable for those seeking German to Finnish translations. Still, they should be used with other translation methods to ensure the most accurate and reliable translation process.