(Last Updated On: May 7, 2023)
Lapland is the largest and northernmost region.
Covering a massive area of over 100,000 square kilometers, Lapland is the northernmost region in Finland, stretching up to the Arctic Circle. Home to breathtaking landscapes and unique flora and fauna, this region is a nature lover's paradise. Lapland boasts several national parks that offer visitors a chance to explore and appreciate the region's pristine wilderness, especially during summer when the snow melts away, revealing lush green forests and hills.
However, Lapland's most significant attractions are its winter activities, with several world-renowned ski resorts and the mesmerizing aurora borealis. You can also visit Santa Claus Village, where you can experience the magic of Christmas all year round and even meet Santa Claus himself! The village is open throughout the year, with plenty of attractions and events that make it the perfect holiday destination. Another must-do activity in Lapland is taking a reindeer sleigh ride, experiencing the thrill of the Reindeer Race, or spending time with a local reindeer herder to learn about their ancient tradition of reindeer herding. Reindeer are an essential part of the region's ecosystem and culture, with a population of over 200,000. You can also glimpse other animals that call Lapland home, such as arctic foxes, polar bears, and a wide range of bird species. Lapland is also famous for its breathtaking winter scenery, with frozen lakes and the polar night when the sun does not rise above the horizon for weeks. The region's most prominent architect, Alvar Aalto, has left his mark on Lapland with his timeless design work in Rovaniemi, the regional capital.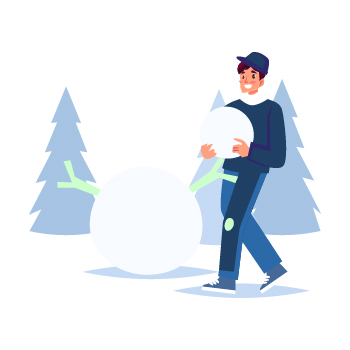 Lapland is home to the Sami people, with unique cultures and languages.
The Sami people are the indigenous population of Lapland, with a history dating back thousands of years. They have a unique culture and language closely tied to Lapland's natural environment, including the reindeer population. The Sami people have traditionally relied on reindeer herding for their livelihoods, and today many Sami families still maintain reindeer herds. The Sami culture is also closely associated with Santa Claus, as Lapland is home to Santa Claus Village, where you can meet the jolly man himself! The Sami people are an integral part of Lapland's cultural heritage, and visitors can learn more about their customs and traditions through various tours and experiences.
Additionally, the Sami people have a unique way of dressing, with traditional clothing made from reindeer skin and other natural materials. Many Sami people still wear traditional clothing to preserve their cultural identity. Visitors to Lapland can learn more about Sami culture through cultural tours and visits to Sami villages. These experiences include learning about traditional handicrafts, jewelry making and sewing, and traditional foods, like reindeer meat and fish. A critical aspect of Sami culture is the concept of duodji, which refers to traditional handicrafts and art. Many Sami people are skilled in making intricate art pieces using natural materials like reindeer antlers and bone, birch bark, and other plant materials. Duodji is an essential part of Sami culture and a way of preserving traditional skills and techniques.
Overall, the Sami people are an integral part of Lapland's culture and history, and visitors can gain a deeper appreciation for their way of life through various cultural experiences. Whether learning about traditional handicrafts or meeting a Sami reindeer herder, there are many ways to experience Sami culture in Lapland.
Lapland is a popular tourist destination for its winter sports and aurora borealis.
Winter sports enthusiasts flock to Lapland each year to take advantage of its pristine slopes, which offer skiing, snowboarding, and dog sledding opportunities. However, the aurora borealis, known as the northern lights, makes Lapland a must-visit destination. This stunning natural phenomenon lights up the night sky with dancing shades of green, purple, and pink. And, of course, no trip to Lapland would be complete without a visit to Santa Claus' village, where visitors can meet the jolly old man himself and even cross the Arctic Circle. It's no wonder Lapland has become such a popular spot for tourists seeking adventure, relaxation, and holiday cheer. But Lapland is much more than just a winter wonderland. During summer, visitors can explore the vast wilderness on hiking or cycling trails, go fishing, or enjoy the stunning natural scenery. Lapland's landscapes are dominated by forests, lakes, and rivers, creating a unique and peaceful atmosphere.
In addition to its natural beauty, Lapland is also home to the Sami people, an indigenous group with a distinct culture and language. Visitors can learn about Sami traditions and customs, including reindeer herding and traditional handicrafts. For animal lovers, Lapland is a dream destination. Reindeer are a common sight in the region, and visitors can go on a reindeer safari to get up close and personal with these majestic animals. The arctic fox, another native species, is also often spotted in Lapland, along with many other types of wildlife.
Overall, Lapland offers a truly unique and unforgettable travel experience. Whether you're looking for adventure, relaxation, or both, this northern Finnish region has something for everyone. From skiing to hiking, from Santa Claus to the lights of the north, Lapland is a destination that should be on everyone's bucket list.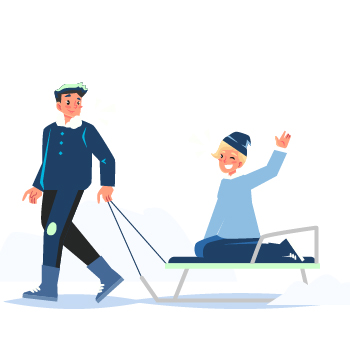 Lapland is home to Santa Claus Village, where you can meet Santa Claus himself!
Yes, you read that right – Santa Claus has his very own village in Lapland! Located just outside Rovaniemi, Santa Claus Village is a magical place where visitors can meet Santa Claus in person, tour his workshop, and even post letters to loved ones with the official Santa Claus postmark. Visiting Santa Claus Village is an unforgettable experience for children and adults alike. The village is decorated with twinkling lights and colorful ornaments, and visitors can enjoy a range of winter activities like sleigh rides, snowmobiling, and skiing. One of the most popular attractions in Santa Claus Village is Santa's Main Post Office, where visitors can send postcards and letters to friends and family with the special Santa Claus postmark. The post office receives over half a million letters yearly, so you can be sure your message will be delivered with care. If you're lucky, you might even meet Santa Claus himself! He's usually in his office from morning until late afternoon, ready to greet visitors and listen to their Christmas wishes. Whether young or old, meeting Santa Claus in Lapland is an experience you'll never forget.
Lapland is a great place to see reindeer, arctic foxes, and other wildlife.
If you're a nature lover, Lapland is your perfect destination! This region of Finland is home to a wide variety of wildlife, including reindeer, arctic foxes, and even wolves. Reindeer are a staple of Lapland; you'll likely see them wandering through the snowy landscape as you explore. These majestic creatures have adapted to the harsh northern climate and play an essential role in Sami culture. Arctic foxes, on the other hand, are a bit more elusive. These small predators are known for their thick, white fur, which helps them blend in with their surroundings. If you're lucky, you might glimpse one as it scurries through the snow.
In addition to reindeer and arctic foxes, Lapland is home to various other wildlife, including lynx, wolverines, and brown bears. If you're interested in seeing these creatures up close, several tours and wildlife safaris are available. Lapland has something to offer no matter what kind of wildlife interests you. So why not plan a trip and see what kind of creatures you can spot in this beautiful region of Finland?
Read more about the interesting facts about the Finnish language.