(Last Updated On: October 17, 2022)
Swedish Music Artists
Sweden has produced many great artists, but which one stands out as the best-selling?
That's what we're going to find out in this article, where I show you the top 10 best-selling Swedish music artists of all time and break down their revenues, awards, and chart positions to see who comes out on top!
Read on, you might be surprised by the results…
Ace of Base
The all-time best-selling Swedish music artist is Ace of Base, who sold over 30 million records in the 1990s.
One of the most famous Swedish bands of all time, Ace of Base, is from the 1990s and continues to be successful today.
They were one of the first groups to combine rock with Europop and their style was very revolutionary for their time. They have sold millions of albums in Europe and are still topping charts all these years later.
The group had a string of number one singles across Europe during their initial run from 1993 to 1997 and then again between 2001 and 2003.
In 1995 they became the biggest selling musical act in Scandinavia, selling more than 2 million copies that year alone.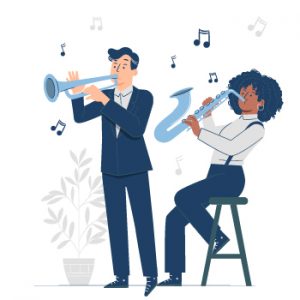 Avicii
Avicii, whose real name is Tim Bergling. In Sweden's music industry, Avicii is a music producer and DJ who has released two studio albums and twelve singles.
His debut album True debuted at number one in his native Sweden and was certified gold there.
In 2013, he was nominated for a Grammy in the Best Dance Album category for True, which also reached number one on the US Dance/Electronic Albums chart.
His second studio album Stories debuted at number one on the US Dance/Electronic Albums chart as well as in Canada, New Zealand, and Australia.
To date, Avicii's videos on YouTube have been watched over 550 million times. Do you know how many people speak Swedish? No? Read it now.
Joey Tempest
Another best-selling Swedish musician is Joey Tempest, who has sold over 2.2 million albums in Sweden alone.
His album copies are some of the highest in Sweden due to the success of his fourth album Ride the Storm back in 1992, which is considered to be a landmark release for him.
Tempest's other famous songs include Walking on Air, One More Night, and Love Lies Dying.
ABBA
Abba is one of the best-selling music groups in Sweden of all time. They have sold more than 2 million records, 2.1 million singles, and 1.2 billion copies of their songs worldwide.
Abba was formed in Stockholm in 1970 and they consist of two married couples: Agnetha Fältskog and Björn Ulvaeus, Benny Andersson, and Anni-Frid Lyngstad.
They made a comeback in 1980 with a new tour to promote their album Super Trouper. They then won the 1981 Eurovision Song Contest The winner takes it all and came third in the 1982 Contest with One of us.
In 1983, they released their final studio album called The Visitors which reached number one on charts around the world.
In 1999, they were inducted into the Rock and Roll Hall of Fame. After their break up in 1994, they reunited only twice: firstly, at a 20th-anniversary concert of ABBA's 1974 Wembley concert and secondly at the opening of Mamma Mia! The Movie.
Roxette
Roxette has sold over 30 million albums worldwide. They are a pop rock band that formed in 1986 and had success in the late 1980s through the 1990s.
Their musical style is influenced by other Scandinavian artists such as ABBA, Ace of Base, and Europe.
The duo originally consisted of Per Gessle (lead vocals, guitar) and Marie Fredriksson (vocals), but after Fredriksson's death in 2002, he continued to perform under the name Roxette as a solo act.
Zara Larsson
The most popular artist from Sweden is a female singer by the name of Zara Larsson. She is twenty years old and has a strong following in Europe.
Zara is known for singing about personal experiences that she has faced including anxiety, depression, and self-love which resonates with her fans as they can relate to her message of hope and empowerment through music
Sanna Nielsen
Sanna Nielsen has sold more than 1 million records. She is a country pop music artist with a distinctive voice and has won the Eurovision Song Contest twice.
Her most popular song in Sweden is Unchained Melody and she recently released her first full English album called One Step Closer.
She is a pop music icon known for her musical tradition, digital sales, and record labels.
Loreen
Loreen is a best-selling music artist who won the Eurovision Song Contest in 2012 and became the first Swedish winner of that contest since Carola Häggkvist in 1991.
Loreen has released four albums and her work has been included in several compilations and soundtracks. Her most recent album was released in 2014, with all tracks written by herself.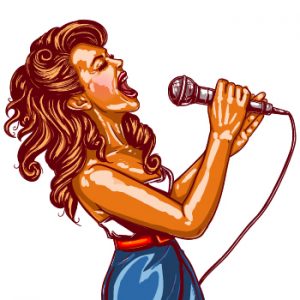 Veronica Maggio
Maggio, a Swedish artist, was born in Stockholm on September 22, 1986. She started singing at the age of four with her mother and brother.
In 2008, she released her debut album Hemifrån and it went platinum in three months.
Swedish House Mafia
Another Sweden classic rock band is a group called Swedish House Mafia, which has the most albums and singles of any other artist in the country.
Formed in 2008 by three DJs, Axwell, Steve Angello, and Sebastian Ingrosso, the group has had six number-one albums on the dance charts around the world. Their album Until Now reached number one in Australia and New Zealand as well.
They have received multiple awards for their work as well including two Grammy Awards and two MTV Europe Music Awards.
The top Swedish music artist is Ace of Base.
The #1 best-selling Swedish music artist is Zara Larsson.
Robyn's Dancing On My Own is the best-selling music video in Sweden of all time. It has been viewed over 130 million times and has sold over two million copies.