(Last Updated On: August 8, 2021)
Learning a new language is so much fun, as it helps you to connect with people around the world while traveling, expanding business, or study abroad. There are over 7000 languages in the world so choosing the right language to learn can be challenging.
Well, learning and exploring a new language is beneficial, moreover, it makes our traveling more fun. People are usually stuck while choosing one to learn. When picking a language, it's very important to look at what interests you the most. People may draw to a foreign language because they are in love with the specific culture or else they just like the way it sounds. Maybe it's about the business opportunities or for travel.
If you want to learn a useful language that will benefit you, read the article till the end. Because in this article we will give you some ideas what languages can be useful to you? But have you ever think what makes a language useful? Let's just have a look at it, before addressing the languages!
What Makes a Language Useful? 
Several reasons make a language useful to learn. Here are some of them:
Language Speakers
Well, the number of speakers is very important because everybody is concern about how many people are speaking the language before setting their heart on learning it. Usually, people decide to learn the most spoken languages of the world. More the number of speakers of the language the more professional opportunities you will get.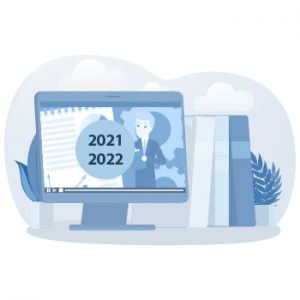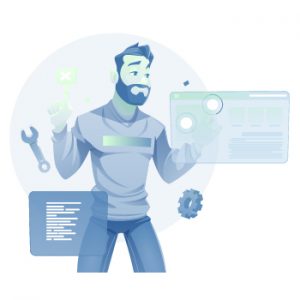 So, you must consider how many people speak the language before learning it. It will open the door to global communication for you.
Versatility of Language 
You need to check how versatile and flexible the language is before picking it up to learn. The language must be using both at home and aboard. The social and business aspect is also very important. It is not easy to learn a language, it takes a lot of time and effort so make sure that it has maximum usability.
Geographical Region 
Geographical region matters for a particular language when it comes to traveling. Traveling to a particular region means exploring the language spoken there. You can also learn widespread languages around the globe such as English, Spanish, French, or German. These languages are spoken on all continents.
Carrier or Business Purposes 
The language that gives you a lot of opportunities is useful to learn, right? But it depends from person to person. You have to choose according to your field and the location of your business. If you are in the US, Spanish will be a perfect fit for you. It's a popular language and it will give you a lot of benefits. If you are into some international business, languages like Chinese, Japanese or German will be perfect.
Useful Languages to Learn For 2021-2022
Now let's discuss some popular useful languages to learn for 2021 or the upcoming year 2022. So that you have to start learning today; you can choose according to your interests.
Mandarin Chinese
Mandarin is one of the official languages of China. It has over one billion native speakers and lies on the top of the list of useful languages to learn in 2021 or 2022.
Most of the Mandarin Chinese speakers are from China. We all know the power of China in today's world of technology. It is emerging as a global power. The increasing demand for business in China is what makes it a language for business. Mandarin is one of the essential languages to learn, which will take your business to the next level for sure.
German
German is one of the most widely spoken languages across Europe. Germany is considered Europe's most dominant economy. That's what makes the German language very useful to learn. So, if you have business a plan to start growing in Europe, the German language is good to go for you. Besides, German is a funny language as well as an easy language to learn. There are no hard and fast rules to follow; you have to start learning it today even online sitting at your home.
Spanish 
Spanish is the third most spoken language in the world. It is the native language of more than 400 million people across 44 countries. The number of native speakers makes it one of the most useful languages to learn. If you want to expand your business, Spanish skill is a key to communicate in Spain and all-over Latin America.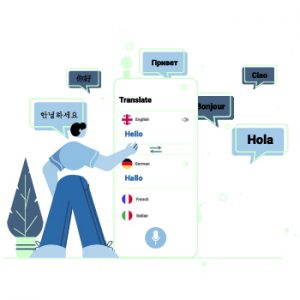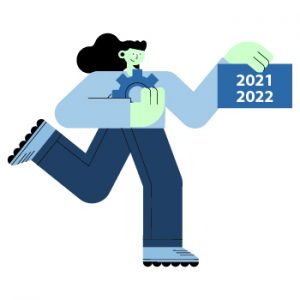 Or else if you are from America and want to choose the field of law, social services, or business Spanish can be the most efficient language for you to learn. Spanish has a lot of financial benefits for the job applicants as well. Spanish is the most spoken language in Europe and the US after English. It is an easy language to learn, just a few practices, and here you are good to work with Spanish speakers.
Arabic 
Arabic was originated as a nomadic language spoken among moving tribes. It is the language of the entire Muslim civilization. Moreover, it is the official language of the Arab community, including 22 countries such as Egypt, the UAE, Jordan, and Morocco.
These are all popular travel destinations and if you learn Arabic, it will make your travel more fun. It will help you to explore more. No doubt, Arabic is the hardest language to learn but if you are a travel lover it will be worth learning.
Besides, the Middle East is one of the richest regions around the globe and has a GDP of $600B. A business entry into the Middle Eastern economy will benefit you a lot. Now, at least you have an idea of how useful the Arabic language is!
French
Canada is one of the biggest trade partners of the United States. So, if you pick up French to learn it will boost up your professional worth. French has become a global language as it is spoken by 290 million speakers worldwide.
CIn addition, it is the official language of 29 countries which includes, France, Switzerland, Belgium, Canada, and more. Industries like pharmaceuticals; aeronautics and telecommunication in France are very dominant around the world. Being about to communicate in French will open a lot of doors from Canada to France to Switzerland.
Moreover, French is the official language of the UN, the Red Cross, the Olympics, and other international organizations, which makes it a valuable language to learn. It also helps for employment in the tourism industry worldwide.
Japanese
No one can deny the remarkable strong economy of Japan. Japanese is the mother tongue of over 122 million people around the world. The number of speakers is what makes it one of the most spoken foreign languages in the world.
If you deal in the automotive, communication, or financial sector, Japanese is one of the most useful languages for you to learn. Moreover, it is beneficial for the tourism industry as well. The role of the global market of Japan is increasing rapidly in the world.
It's become the home of the most powerful companies in the world such as Mitsubishi, NTT, and KDDI. It is a beautiful language to learn. So, if you are into exploring beautiful and aesthetic languages Japanese is one of them.
Wrap Up
Now, at least you have an idea of which language can be useful for you. You can pick the language according to where you are heading in the upcoming years.