(Last Updated On: August 5, 2021)
One of the most intense experiences you'll ever have is visiting a country that speaks a different language than yours. If you are heading to Switzerland, you will probably need a Swedish translation.
In most cases, while moving abroad, people prefer getting help from online translators and other translation agencies. But do you know that Google Translator can help you will that? You can simply translate your text into your native language by using it.
If you have an interest in getting your Swedish translation from Google Translate but are confused about whether to prefer it or not, you're just at the right place. This article will detail everything about this feature of Google. Therefore, by the end of the article, you will be able to decide whether to use Google Translate for your Swedish translation or not. So, let's start!
What is Google Translate?
Google Translate is a complimentary service that was developed by Google in April 2006. With its help, you get a word-to-word translation of your text. This tool can translate multiple forms of texts and media such as words, phrases, and web pages.
Google translate is, therefore, a multilingual neural machine translation service and it is available on almost every phone. It offers a website interface, a mobile app for Android and iOS, and an application programming interface that helps developers build browser extensions and software applications.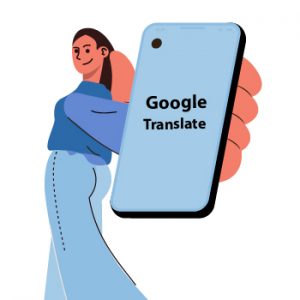 According to the recent analysis of July 2021, it was found that Google Translate can now 109 languages at various levels. Over 500 million people daily use it for their day-to-day work. With time, it is becoming more useful for people and therefore its founders keep adding more functions to improve it.
One of the recently launched features of Google Translate is that you can tap on the microphone right beside the text box. And speak whatever you want to translate. Then Google Translate will give you the translation of the foreign language within no time?
Google Translate can be Used for Swedish Translations?
Well, this question cannot be fully answered. But to an extent, you can use Google Translate for Swedish Translation for the time being. It is not that you will have to translate every paragraph one by one. But instead, you can select the entire text and get your entire document translated without any hassle. With the help of this feature, you can easily translate any word or text from Swedish to English and vice versa.
So far, as the question concerns, you can use Google Translate. But before making any decision, consider the alternatives as well. As a translation tool, you can get help from Google Translate if you simply want to comprehend the meaning of a Swedish word.
On the contrary, if you need help in translating your legal documents and other documents, then it is better to get help from a translation agency since no file is accepted in the counselor's office which is of low quality.
Moreover, Swedish is a difficult language to translate, and therefore getting Swedish translation can be hectic for even a professional translator. These are the valid reasons that point towards a translation company when it is time to compare Google Translate and other translation companies. Since Swedish is a bit hard, you will have to become a native speaker and fluent enough to do Swedish translation accurately. You should decide by keeping such things in mind.
How Google Translate is Helpful for Swedish Translation?
Although the striking and valid points doubt the quality translation from Google Translate may make it hard for you to choose it, but there are many other ways through which it can be helpful. One of them is for communication purposes.
If you are residing in Switzerland but are facing a problem in having a conversation with the people around you, all you need to do is download Google Translate. It can make your daily life much better. If you just need to search the address of a place but are confused about how to ask others, since they cannot understand your language don't worry.
At such a point, a human translator cannot be available for you for 24 hours. This is the point where Google Translate offers its service by translating your source language into the Swedish lingo. Moreover, you can use Google Translate for other such daily tasks as well like translating the news while watching TV to understand what is happening all around the world.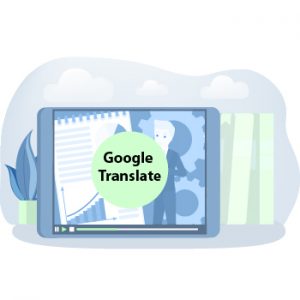 Further, machine translation engines use parallel corpora to figure out regular correspondences between languages. Another thing is that machines can provide work with 100% accuracy and therefore human translations can be sometimes doubtful. This is how Google Translate can help give you benefits by translating bidirectional languages in daily life.
The Process of Using Google Translate for Swedish Translation
When you get services from a translation agency, it often demands dollars per language and after submitting the translation request, you will have to wait for hours for them to respond. But everything is the opposite when it comes to getting your Swedish Translation from Google Translator. The whole process through which you can get your work done is summarized in the following given steps:
Visit the Page
To get your services from Google Translator, visit https://translate.google.com/.
Choice of Language 
When you finally decide to get your translation from Google Translate, you should begin by selecting the language in which you want a translation. As a native of Switzerland, you will require Swedish Translation. The first step of this process is to select any foreign language that you would like to translates. For instance, it is English; you can choose it from the choices of the lingos given. Additional help is that you may also see the two-letter language code with every single language appearing.
Enter Text
Now once you have selected the language from which you will be translating your text, your next step would be to enter the text that needs translation.
Copy all of your text whether it is from a document, news, any speech material, or just anything you need to comprehend. And then paste it in the box which is on the left side.
Choose the Target Language
Then, your third step would be to select the target language. Obviously, for you it is Swedish. You can select it as well with the help of a two-letter language code.
Select Translation Options
After selecting the target language, probably your last step will be to tap on the 'translate' option. The method of getting text translation among all translation apps is the simplest for Google Translate. After this step, your Swedish Translation will appear in the box on the right side. You can then select your translated text and paste it anywhere else for your use.
Other Options
When you are all set to get your translation from Google Translate, you may see many other options as well. This process given here is the simplest version. As a translation tool, Google gives the opportunities to its users to get any of the written text or words, images, bilingual conversations, webpages, or documents translated.
You can even translate text in other apps by either simply copy-pasting or using the speech option. Another recent feature of this translation tool is transcribing. Further, translation through handwriting or virtual keyboard is some other way of using this tool.