(Last Updated On: July 31, 2020)
Best Machine Translation Software
If you talk to any conspiracy theorist, you will know they are prepared to fight Artificial Intelligence. They will tell you how it is inevitable that AI will take over the world one day. There are also plenty of films and TV shows made about AI. They all tell us the same thing: we should be scared of the machines. But if you really think about it, humans create machines, we give them the power they have today. If we can use that power for good things, there is no reason for us to fear AI. And maybe we should tell conspiracy theorist that AI will fight alongside us during the zombie apocalypse.
However, we can't rely on machines completely for a completely different reason. They may not start a war against us, but they are not very reliable when it comes to certain fields. From paying our bills to keeping us updated about the news, our electronic devices help us with many things. We have come to rely on our machines for a lot of things. They help us to connect with our friends no matter where they are in the world but they also help us control the temperature of our living room even before we get home.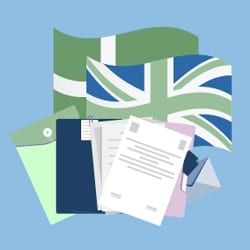 The complicated machines that run our house manage a lot more for us than we give them credit for. But the downside of their help is that we have started to think they can do anything. We think that even the creative jobs can be left to our devices now. However, there is a reason that the computers have never created a painting as beautiful as Mona Lisa or the Starry Night. They can never compete with the creative side of humans. And it is useless to assign such tasks to machines hoping they can do a better job than humans.
But machines can help us to some extent when it comes to the world of arts and languages. Artists create drawings on their computers today because they have a better access to different colors and brushes on a digital device. Modern cinema relies heavily on these artists. Although the machines play a huge role in helping these artists, without their creative self, not artwork can be created. The same rule applies in the world of language services where software can help a lot. They may not be able to come up with accurate translations when presented with complex data, but they can surely help two people communicate who don't know each other's languages.
Top 10 Best Machine Translation Software for Danish into English and English into Danish:
If you are looking for a good software or app to interpret Danish into English, here are the 10 best options:
Google Translate:
If we are talking about language software, it is impossible to ignore Google Translate. There is a web version and an app and both come with plenty of useful features. The software can interpret text, images, and even real-time videos. You can get Danish to English and English to Danish translation without any hassles. There is also an offline version. The software supports over 100 languages and the number is expected to rise in the future.
imTranslator:
The imTranslator is not actually a software but a website that you can access easily as long as you are connected to the internet. The website was designed to interpret English into Danish but it also supports other languages. It also offers a text-to-speech feature and is completely free to use.
Microsoft Translator:
If you want an app that can translate conversations in real time so you or the other speakers don't have to wait to continue to talk, then Microsoft Translator is what you should have in your phone. It is also a great travel companion and is available for Apple Watch too.
Amazon Translate:
If you are looking for machine language services that are accurate then Amazon Translate is the best option. The service isn't free but once you get to enjoy its many features and high-quality services, you will realize it is worth every penny. It is a neural machine translation service, which means it will be quite close to the performance of human interpreters.
SayHi:
This is another app that comes with voice recognition but is a lot more accurate than other apps with the same feature. This can also be used for translating live conversions. The app also offers support for multiple dialects.
Textgrabber:
This app reads data from images and offer you its translation. You will get full-text translation of Danish with Textgrabber as long as you are online.
iTranslate:
Another great translation app that offers some amazing features in its premium version. From offline mode to camera translation, you can get a lot by paying for the full version of this app.
Translate:
This app supports over ninety languages. It can also interpret websites for you. It comes with dictionaries for most of the supported languages.
IBM Watson Language Translator:
There is nothing better than neural machine translation and that's what IBM is offering. You can accurately interpret Danish texts and documents with the help of IBM's language tool.
Babylon:
This software is available for both phones and computers. It also comes with dictionaries and supports Danish to English translations.
Don't forget to install the software and apps mentioned above for all your Danish language needs.