(Last Updated On: June 22, 2020)
Getting translation into Swedish for various types of documents as well as website contents may not be easy. You could get caught in bad translations, poor quality, or expensive translation services. It is crucial for anyone who needs to get a document or website translated into Swedish to choose the right translation agency to do the job accurately and completely.
How to get quality translation into Swedish
Finding the right translation agency to do Swedish translations for any website or document is becoming easier every day. This is due to the vast scope of technology and the fast proliferation of internet usage among businesses and institutions. This led to almost total extinction to the traditional way of doing Swedish translations thru handwritten methods.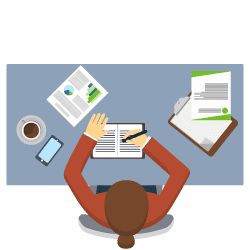 However, getting Swedish translation for any kind of document or website can be easy, fast, and convenient. You just have to make sure that you opt for an agency that already has a proven track record in doing translations in Swedish or any other languages.
There are many translation agencies that offer translation services online nowadays, like NordicTrans for example. Most of them offer high quality translations for various languages including Swedish, but not all offer the lowest prices.
What to consider in getting translation into Swedish with lowest price and highest quality?
Here are 7 tips to refer to when choosing the right agency for your translation needs.
Choose a well known translation agency. Obviously, the name counts. Track record and reputation is a must.
Check for standard memberships. Translation services from registered ATA (American Translators Association) and ISO (International Standard Organisation) members are reliable and have quality assurance.
Compare prices. Price canvassing in order to get the right pick in terms of price quotes and rates for translation services will help you save unnecessary expenses.
Check for project management methods. Checking how an agency deals with every client's demands and specification for any translation service rendered is important.
Communication is a big deal. The translation agency's workforce should always be available to communicate concerns, to ensure your demands are met and quality translation is delivered timely.
Time is gold. Translation agencies that offer services at the fastest turnaround time are always the easiest bet. However, choose wisely. If the offer is too good to be true, think again.
The more, the merrier. Opt for an agency that offers translations on a multilingual scope. This way, you'll save money, time, and effort in looking for another translation agency in case you need translations into other languages.
Looking for translation agencies to do translation into Swedish at the lowest price and highest quality is quite easy nowadays, but picking the right one could be tricky. Doing research is the best solution to that.
Translation into Swedish:                  
Swedish is not only spoken by the 10 million people of Sweden but also by the Swedish-speaking population of Finland. It is an official language in both Sweden and Finland so for those who are thinking of applying for Swedish or Finnish immigration, Swedish translation is a necessity. If a company is expanding its business to Sweden or Finland, it will need a translation into Swedish of its advertisement campaigns and various documents.
Without appropriate advertisement, businesses cannot reach the local audience, and if they don't get their company documents translated into Swedish, it will be hard to communicate with the local staff and let them know of important developments. All of these reasons make the translation into Swedish necessary for many people. Once you find the right translation agency, you won't have to worry about translation into Swedish. Whether you need business translations or immigration one, a qualified translation agency will be able to handle everything for you.
Translation into Swedish
Translation is the requirement for today's world, and we are providing the Swedish translation in its best possible way. We have chosen our native translators because of their knowledge to communicate the message well and because they are dedicated to making it possible for the receiver the precise and accurate understanding of the language. Translation into Swedish means the accurate well-readable presentation of language, and we can assure you for the joy of reading of thoughts. We guarantee you the best of quality in work. If our profile matches and satisfies your requirements, we surely hold a chance with you which would be the best step towards our career growth.
To prove our worth, we can send you a few samples of translation which we are currently doing and also which we have already made. These will tell you the quality of our work. Get a free Swedish translation quote now!