(Last Updated On: June 27, 2020)
The ignorance of people who actually cover and offers translation activity, leads to a number of misconceptions about the profession. Here are translation facts and myths all cleared up for you.
Myths and translation facts
The Translation Market is Small
One of the misunderstandings and wrongly interpreted translation facts is that the market for translation is very small. The rapid progress of the online community is overlooked, and thus the growing need of translation work for that purpose.
The Translation Services Future is Grim
It is a wrong representation that there will be no general need for translation services in the future. It is true that machine translation has greater application, but practice shows that the only accurate translation, and with far better results than machine translation, is a human translation. Only amateur companies could provide transcription and translation services using such tools, serious companies will never risk it.
Books: That is What Translators Work On
The belief that translators work exclusively on the translation of books is a misconception. Translation work involves number of opportunities for translation. A number of administrative processes require quick translation. Moreover, translation plays an important role in the translation of leaflets, brochures, reports, advertisements, websites and it is true that among these, there are also books.
All Translators Can Work on All Languages
It is impossible for any translator to work in all languages ​​because there are 6,500 languages in the world today ​​and it is impossible for one human to know every language. It is true that there are a number of translators which have command of several languages, but not all.
It is Only for the Language Industry
Some believe that translation services are demanded as a need only to develop the translation industry. The truth is that in fact the translation industry helps other industries to develop themselves through it.
Crowdsourcing is Evil
It is wrong to think that Crowdsourcing companies are unnecessary evil. If in the past translators worked exclusively for literary agencies, today they are working online through Crowdsourcing companies that offer services in over 100 languages.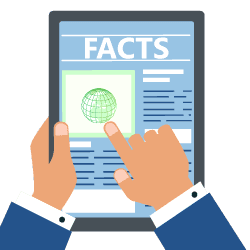 Machine Translation Rules
In regards to technical translation, it is true that a machine can provide you with a good quality of translation, but if it is something that has even a smidgen of character and quirks, in no way can it be reflected in the mechanical translation.
Translation Will be Free One Day
Of course, machine translation is free to use, but the quality of translation will never be the same of professional document translation.
Anyone Can Translate Anything
It is not true that anyone can translate everything. Each translator has a specialty in operation. This means that a translator that specializes in business translation, can in no way translate literary books or anything else.
All Translations are the Same
Different language pairs cannot translate the same way. Hence all translations cannot be the same.
Certification is Not a Big Deal – Anyone Can Get It
As for all other occupations, the translating business also needs a certified diploma. It is not easy for translators to obtain their certificates because they need to pass a number of tests. Particularly difficult and demanding tests are the tests for working for a crowdsourcing company.
Translation Services are Very Expensive
This could be an accurate conclusion about a translation service paid for in the past or if the client had been fooled by the price. Interpreter services that provide quality translation in any language are not so costly in terms of what they can offer. Today there are competitive rates in the market that all interpreters follow in practice.
Translation Services are Very Cheap
Good translation service is not very expensive, but worse service can be too expensive. Today competitive prices for translation services create reasonable prices for transfers which should not represent a financial burden for the client.
One Translator is Enough
The translator is not the only factor in providing a good translation. The writer of the source text also plays a significant role. If you give the translator a text with grammatical and spelling errors, the translator will translate the text as it is. The translator should have good content at the source so it certainly does not only depend on the translator.
Everyone Translates the Same Way
Each linguist has his own specific technique, methodology and speed of translation. Translation is a kind of talent, but a talent is not equal for all people. Therefore, all translators will never be able to translate the same way.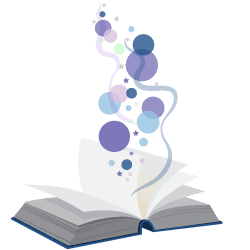 Translation Facts
If we dare to look closely, we can see that translation services are everywhere. Such vast exposure into our lives represents the immense significance of translation. But translation hasn't become the point of interest in the digital era, nor is it limited to languages, yes, you read that one right.
Translation facts are subjected to even more than complex languages, when it comes to books they are also translated into Braille, signs and even transcripts. In earliest times, messages were translated into specific codes to secure the confidentiality of the content.
Even translators are not new, even in the court of the kings and queens, interpreters had a special place to themselves. Every ambassador who would come from a place with a different language had to deliver the message with the assistance of the interpreters. That same tradition went on and interpreters provide their services in the diplomatic enclave.
And here you thought that translation rose to prominence with the digital marketing, where translation has a history since as long as we don't even know.
It's not a secret that language a complicated and exciting perspective of our lives. There are approximately 7,000 languages in society today. Translation services are quite essential to reduce the language barrier. Translation is the most important domain of study and profession. Each year the fantastic world of translation is celebrated on 30th September on International Translation Day.
There are several things and facts that you don't know about translation services. An excellent translation service is a handy service that can do anything you require them to. These services have a style of hiding in areas that you thought have no area of the translation business, but they come in, and they have an excellent happy time and make you understand that yes, they are pretty useful.
Translation services are everywhere around you. The person being next to you could be a translator, no seriously check. With the high demand for translation services growing with every passing hour, translation services are getting diverse and very entertaining.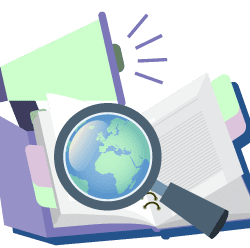 These are just some of the most important translation facts and myths that needed to be cleared up. If you know more, let us know in the comments.