(Last Updated On: September 29, 2023)
10 Health Risks a Freelance Translator Should Be Aware
In a world full of deadly diseases, one can never be too careful. There are many things that you cannot protect yourself from but when it comes to the common health troubles, they can surely be avoided. Our society runs a system where the focus is always on the success of the corporations. The well-being of the workers fades somewhere in the background. But since a factory can't run if its laborers get sick, almost all businesses offer medical benefits to their employees. The only people who don't get any health benefits even after working regularly are the freelancers.
Freelancers make their own rules about their work load and timings. They have the freedom to go on a vacation whenever they want without having to worry about their jobs. Freelancing also help those who are in need of services at odd times. Translation is a field where freelancers have proven to be a true blessing for people. They can work with anyone from anywhere in the world. They are the ultimate problem solvers when it comes to language services. But the same people can be in danger if they are not too careful. If you are working as a freelance translator then here are the ten health risks you should be aware of:
1.Back Problems:
Freelancers and everyone who works behind a desk face this problem. None of us sit in the correct posture but if what someone does for most part of the day is sitting in a bad position then it is bound to affect them eventually. If you don't provide your back enough support while sitting, you will develop back problems over the years.
2.Headaches:
Working as a freelance translator means you will be staring at a screen for most of the day. This way, you won't get much rest. Although headaches can be caused by any number of reasons, not giving your mind and body enough rest can be the biggest factor behind them if you work as a freelancer.
3.Eye Sight:
Everyone who has to work with computers has tired and puffy eyes. Whenever people get off from work, they unlock their phones to browse social media. Their eyes get no rest from the harsh light of computers and smartphones. Freelance translators are at a high risk of getting their eye sight effected. In fact, a lot of freelancers already wear glasses. But constant work can increase the damage further if people are not careful enough.
4.Hunched Shoulders:
Incorrect posture can cause a lot of problems, one of them is hunched shoulders. A lot of freelancers don't understand the importance of a separate work space and work from their bed. This stops them for sitting in the correct posture and bending towards their computer screens. People may start hunching their shoulders for ease but over time this will become an unconscious act and the strain put on the shoulder muscles will result in frequent aches.
5.Obesity:
If someone spends their whole day in a chair and doesn't make time for exercise, they are bound to gain weight. Freelancers might also eat more since they work from home and don't have any fixed lunch breaks. Combine more food with less exercise and you will get obesity. Obesity is a problem in itself but it can also cause other problems for the body.
6.Hypertension:
Zero movement during the day will affect your blood flow and as a result, your blood pressure will increase. Occasional high blood pressure is not that alarming but if it stays that way then that is a problem. High blood pressure can cause heart problems and when obesity gets added to the mix, your health will start deteriorating rapidly.
7.Vitamin D Deficiency:
A lot of health risks faced by freelancers are the same that those with desk jobs face. One of those risks is the Vitamin D deficiency. When people spend all day inside and get no sunlight, their bodies won't get the necessary Vitamin D. If a freelancer is not healthy, they can't work. So, even for the sake of work, they must try to get a dose of Vitamin D from the sun frequently.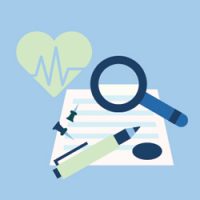 8.Stress:
Working on your own has a lot of benefits but it can also be stressful, especially if the workload is overflowing. As a freelancer, it is up to you to decide how many projects you want to take at a time. If you put too much on your plate, you won't be able to handle it. This will result in stress that can ultimately affect your body.
9.Dehydration:
When you are immersed in work, you may forget about your body's needs. A lot of the times people working on their computers forget to drink water regularly resulting in dehydration and kidney problems. Dehydration can become a serious problem if not treated quickly. It can also keep you from working by making you feel lethargic.
10.Poor Diet:
As a freelancer, you will either eat a lot of snacks and junk food or not eat enough. Either way, your diet will have nothing healthy in it. If you want to keep working then you must take care of yourself by preparing healthy meals and eating them regularly.
The job of a freelance translator is very important but if they are not healthy, they cannot handle a simple task. It is up to you to start taking care of yourself if you want to succeed as a freelance translator.