(Last Updated On: June 22, 2020)
A Translation Service Must Be Professional and Open
There are always going to be problems when it comes to using a Swedish translation service – this is natural. However, dealing with the problems can often decide how the rest of the project is going to run. If the project isn't going to run smoothly, instincts kick in and say; though, sometimes, it's simple problems that cause all of the problems.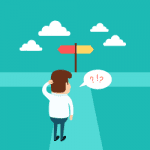 Why Do Problems Occur?
Like most things in life, there are problems, even with translation work but it doesn't need to bring a project to a halt. However, the biggest factor why a Swedish translation service can go wrong is down to a lack of communication and a lack of instruction. If there is poor communication or in fact no communication, it will cause serious problems. It's a simple problem but one which is often difficult to change.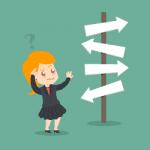 Set Out Clear Instructions for Every Project
Certain projects come with certain instructions and if they aren't made clear from the beginning it can cause problems. Sometimes, it's a problem with the translator and they have failed to check twice on what is needed and that is their fault. However, there may be times when it's the client who fails to set out a clear set of instructions. Some can actually change their mind half way through the work and ask for something different which causes problems too. When using a translation service, there must be good set instructions set out and agreed upon.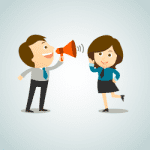 Clear Communication Is a Must for Any Translation Service
Having a lack of communication can lead to a host of issues. If manufacturers have little communication with their clients, it's likely they aren't going to produce what they want and vice versa. It's the same with translation services; if there is little communication or a lack of clear communication then it does spell trouble. When translation is used, it's important to have a good open line of communication so that everyone knows where they stand and can get successful translation.
Success Is Possible!
Clear communication and instruction is probably the easiest way to ensure success for any translation project. It isn't difficult and when both parties know where they stand, a project can run smoothly. How will the next project go when a translation service is used?
Translation Service
Translation Service is an industry that has flourished a lot in the past decade. There was a time when people from different countries couldn't communicate with each other due to language barriers. The world used to be a lonely place back then and misunderstandings used to last decades. The world would have continued to be the same way had it not been for translation. Can you imagine an end to wars and signing of peace treaties without the help of a translation service?
Translators do noble work when they help eliminate confusion in communications and stop misunderstandings from turning into fights and wars. Even on the individual level, translation has brought people closer. The people of India can watch Korean dramas today all thanks to translation. So if you want to connect with people who speak a different language, then you need to find a translation service, and your problem will be solved. Businesses reach target audiences belonging to different countries with the help of translation which is why an excellent translation service is important for everyone.