(Last Updated On: December 24, 2020)
How to get a certified translation of your Diploma and Transcripts.
What to do, What it cost?
Diploma and transcript translation services, how it works?
Ever since we start gaining some sense, we begin hearing about the importance of education. Our parents start teaching us the alphabet, our aunts and uncles ask us to recite poems in family gatherings and the child who sings the complete poem gets rewarded. Such early childhood memories ingrained in our minds the importance of learning. We realized that we could not achieve anything, whether it is money, status, or respect, without education. This has led us to work hard for our degrees. It is true that not all of us got the first position in all our classes, but all of us spent hours every day studying so we can finish our education and achieve our goals. Nobody is going to care whether you came first in kindergarten as long as you have a degree, a diploma, or a skill that you can use to earn your livelihood. If you studied well and understand your subject fully then you can answer all the relevant questions in a job interview without any delay. If you just studied to get through college, then you won't be able to talk about your subject.
But what if your diploma is in an other language and you want to study abroad?
The Stressful Years of Education and their Payoff     
Getting through the years of school and college is pretty hard, but the thought of a better future keeps us going. We tolerate all kinds of nonsense from our classmates, some of us even face bullying but keep on striving to achieve their final aim, and that is to get a degree. Degrees, diplomas, and transcripts are very dear to each student. They are proof that you studied, worked hard, and completed your course. They are also something whose copies make it to your parents' fridge because they are as proud of it as you are, maybe more. But striving for success is a continuous procedure. You can't just get a diploma and think to yourself that you have done it all. There are multiple paths you can choose after getting a diploma to follow your goals. Since there is no such thing as too much education, you can study further and become an expert of your subject. You can also go towards professional life and find a good job for yourself.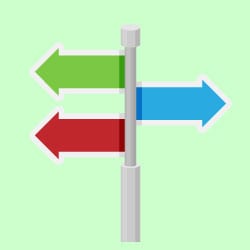 Where Should the Dreamers Go?
But the world today is a scary place for those with goals and dreams. You have to try very hard to achieve what you want in life. In the past, people used to go to other countries for both education and jobs. The trend has continued, and today a huge number of people apply for US immigration every year in pursuit of the American Dream. The ones who want to get higher education in the US make up a huge number of visa application that the United States Citizenship and Immigration Services receive each year. But the visa process is a very complicated procedure filled with hurdles of all kinds. Without the right kind of guidance and preparation, you will lose your battle against the immigration department. There are many companies out there today that claim that they can help you with your visa or immigration application but instead of wasting money on shady companies, you should learn all about the process and handle it yourself. Good academic translation requires good Academic credentials. Official translation evaluation services are available for institutions. Academic translation or degree translation is important for educational institution to evaluate one's degree properly. School institutions encourage translated academic records to study individual performance in past school.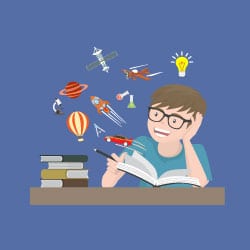 Diploma and Transcript Translations Services, How to get?

If you have acquired education in a non-English speaking country, then you will have to get your diploma and transcript translated for US immigration. Whether you are applying to a US university for admission or you want to work in the US, the translation of your academic documents is a must. If your employers or university admission officers cannot confirm your education record, they will be forced to reject your application. Certified English translation helps them learn about your academic record and decide whether or not you will be an asset to their university or company. You have to hire a translator or use a translation service for your documents. Certified translator provide evaluation services and diploma translation services which can help you in college admission.
When applying for immigration, you will need diploma and transcript translation from a certified translator or transcript translation service . Some people might not understand why the translation of both documents is necessary. The answer lies in the difference between diploma and transcript translation services. Diploma translation services are a must to take. A diploma is issued by an academic institute to say that a student has completed their course while the transcript has a detailed record of a student's academic progress. When you are applying to a university, the translation of both documents is necessary because it will help them understand the kind of student you were and whether or not you completed your studies. Certified Translator provides degree translation, school transcripts, and diploma translation. Diploma translation and transcript translation service do evaluation service. Academic translator or Official translator do a credential evaluation and provide degree evaluation so institute can check your Academic records easily. International student need language service for college diploma, college transcripts, a direct translation of academic diplomas, and dedicated translators provide accurate diploma translation of academic. Examination by translation company of report cards or certified reports are given better than google translate. Education services by professional human translators with global language services is better route for you to go with than any other. Your university diplomas, school diplomas and educational records can be translated by expert translators of credential evaluation company. Accurate Evaluation of your Diplomas degrees or Academic transcripts or anything related to educational institutes is very important as that statement will help you a lot in future.
Make The Right Choice                          
It is better to choose a professional translation agency for diploma and transcript translation services. If you go for cheap translation services, you may not get accurate certified translations and not fully Quality Translations, and your application could get rejected. If you are searching for diploma and transcript translation services near me, then you should know that plenty of reliable translation agencies like NordicTrans offer online translation services. You don't have to go out and search for a good translation agency. In fact, with the online translation agencies, you won't have to worry about the quality of their translations either. You can read their previous customers' reviews and decide whether or not they are the right choice for you. Once you find a good translation agency, you can get your diploma and transcript translated from them and apply for immigration without any fear. Accurate translations will help the university, or the company you are applying to, see your hard work in your diploma. They will not only appreciate your struggles but will also accept your application with happy hearts.