(Last Updated On: April 20, 2023)
Birth certificates
Birth certificates are essential vital records that provide evidence of a person's birth. Birth records are created for each delivery that occurs and includes the individual's name, gender, date and place of birth, and the names of the parents. In some cases, a fetal death certificate may also be issued. In the United States, birth certificates are usually obtained from the vital records office in the state where the birth occurred. Depending on the state, a parent or legal guardian can register a delivery at the time of the birth or within a few days afterward. Birth registration typically must occur within a certain period after the birth event, such as within five business days. To obtain a certified copy of a birth certificate, individuals must submit a request to the vital records office in their state. Some states offer public health programs to assist with obtaining copies of birth records. Requests can generally be submitted in person, by mail, or online and require certain documents to verify identity and relationship to the person listed on the birth certificate. For more information about obtaining birth certificates, visit your state's vital records office website or contact them directly. Additionally, some states offer burial records which can help identify a person's place and date of birth.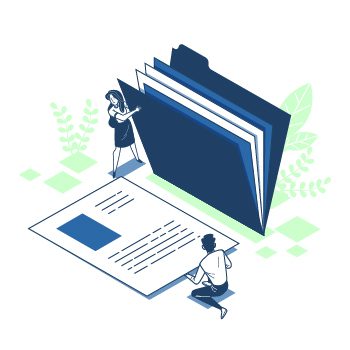 Death certificates
Death certificates are essential documents to prove a person's identity and settle legal matters related to estate planning and inheritance. They can also be used to obtain life insurance and Social Security death benefits. A death certificate is a vital record that officially documents an individual's death's date, time, and location. In the United States, death certificates are issued by the government of each state. The requirements vary by state, but they generally include information such as the deceased's name, date of birth, location, and cause of death. To obtain a copy of a death certificate, contact your state's Department of Health or Vital Records Office. They may require you to provide personal information, proof of relationship to the deceased, a valid form of identification, and a fee. Most states maintain records for deaths within their borders for anywhere from two years to 100 years. Some states make these records available online, but you may need to contact the relevant office or agency directly for more recent records or records from other states. A death certificate differs from a marriage or divorce record in that it does not document a vital event but demonstrates that someone has died. A death certificate is a legal document that should be kept safe.
Marriage certificates
Marriage certificates are one of the most commonly requested vital records. To obtain a marriage certificate, you must contact the Vital Records office in the state where the marriage took place. Depending on the form, you may need to provide proof of identification or have a notarized statement from the person named on the certificate. In some states, marriage certificates are considered public records, while others may require a court order to access these records. It is important to note that marriage records will only show the event of the marriage and not any other details, such as divorce or death records. When requesting a marriage certificate, it is essential to provide as much information as possible, including the full names of the bride and groom, dates of the event, and location. If the marriage was performed outside of the United States, you might need to contact the foreign government for information on records of the event.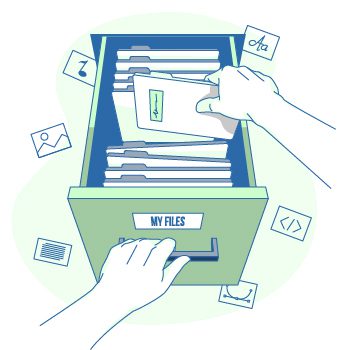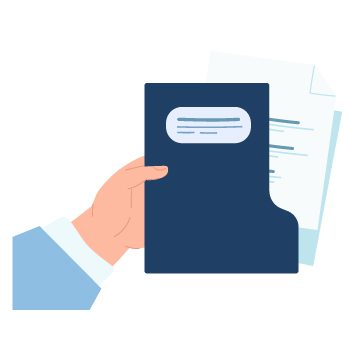 Divorce certificates
Divorce certificates are documents that provide proof of the legal dissolution of a marriage. To obtain a divorce certificate, you must contact the state's vital records office where the divorce was granted. The cost of a divorce certificate varies from state to state. You will typically need to provide information about yourself and the divorce, such as the parties' names and the date the divorce was granted. In some states, you may also be able to order a divorce certificate online. The Center for Disease Control and Prevention (CDC) offers an online ordering service for divorce certificates in select states, including Alabama, Arizona, California, Colorado, Idaho, Maryland, Massachusetts, Missouri, Nebraska, Nevada, New Mexico, North Dakota, Ohio, Oklahoma, Rhode Island, Texas, Utah, Virginia, and Washington. If you cannot locate the vital records office in your state, the CDC's website may be a good resource. It is essential to remember that divorce certificates do not contain information regarding child custody or property division. If you need this information, contact the court where the divorce was filed. You should contact the embassy or consulate if you want a divorce certificate from a different country. They should be able to direct you to the appropriate agency for obtaining your document.
Other types of vital records
Adoption Records: Adoption records can be obtained from the state or county where the adoption occurred.
Military Records: Military records can be obtained from the branch of the military in which the service member served.
Military Discharge Records: Military discharge records are available through the National Archives and Records Administration.
Naturalization Records: Naturalization records can be obtained from the U.S. Citizenship and Immigration Services (USCIS).
Immigration Records: Immigration records can be obtained from USCIS.
Vital Statistics Reports: Vital statistics reports can be obtained from state or local government offices.
Foster Care Records: The state or local agency responsible for managing foster care placements can obtain foster care records.
Birth Affidavits: Birth affidavits can be obtained from the state or county where the birth occurred.
Death Certificates: Death certificates can be obtained from the state or county where the death occurred.
Census Records: Census records can be obtained from the U.S. Census Bureau.
Genealogy Records: Genealogy records can be obtained from the National Archives and Records Administration.
Name Change Records: Name change records can be obtained from the court where the name change was granted.
Read more about what does vital records mean.